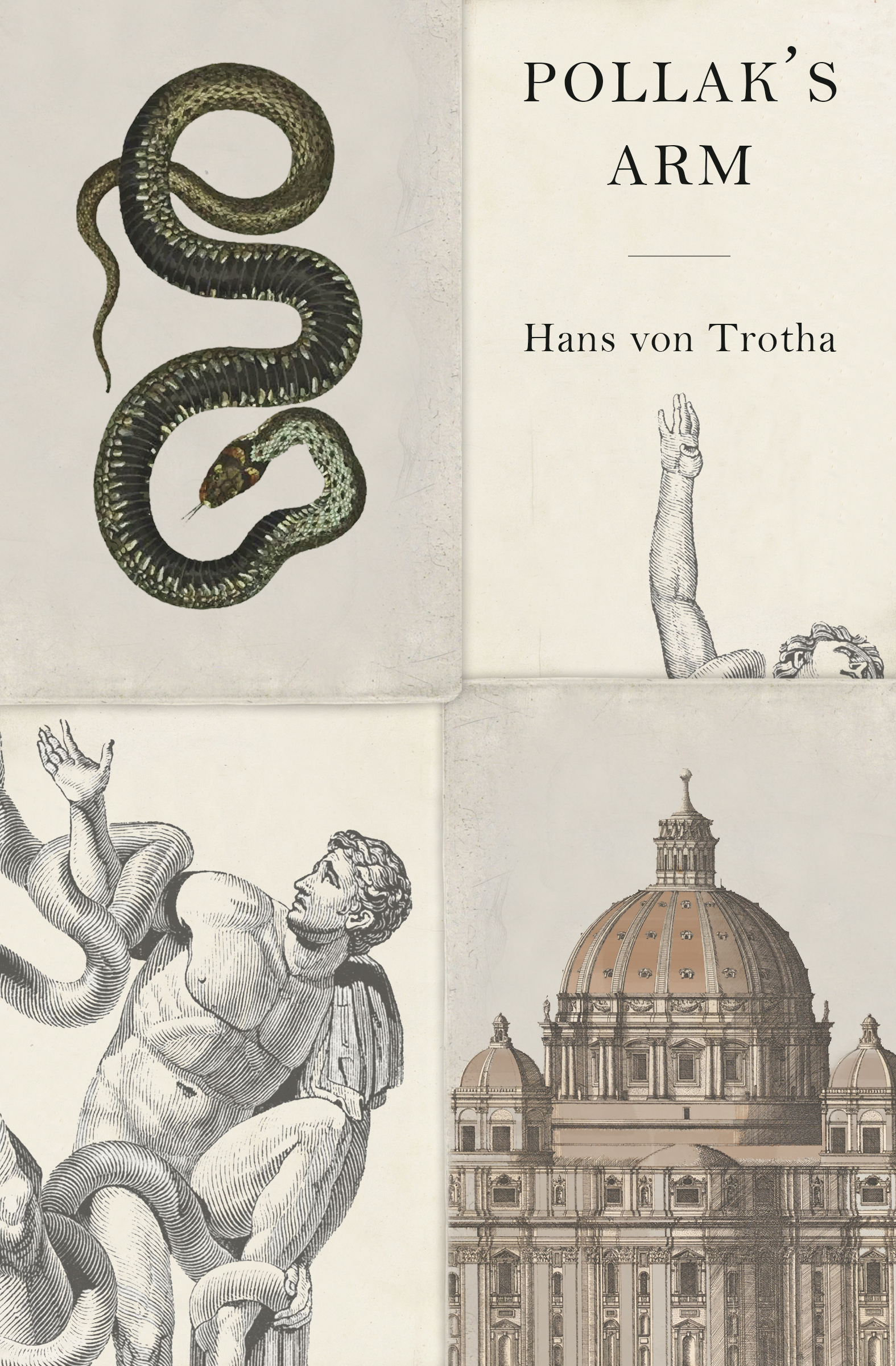 Death and Immortality:
The Gentle Power of Hans von Trotha's "Pollak's Arm"
Hans von Trotha and Ori Z Soltes in conversation
July 26, 2022 @ 12:00 pm

-

1:00 pm

|

Free
Ludwig Pollak (Prague 1868-1943 Auschwitz) was an extraordinary connoisseur of antiquities–an Austro-Hungarian Jew whose path into academia was impeded by his religion, but who settled in Rome, where he carved out a unique place for himself as an expert in recognizing, understanding, and organizing great works of art. It was he who shaped and articulated the magnificent collections of JP Morgan. Of perhaps even greater consequence, his astute eye saw a sculpted fragment of an arm in a flea market that, he deduced, was the limb missing from the spectacular Hellenistic-Roman sculptural group known as Laocoon. He gifted that arm fragment to the Vatican so that it might complete the work that occupied an important place within its museum collections.
Hans Von Trotha's spellbinding and sensitive novel, Pollak's Arm, derives from a treble consequence of these data: that Pollak was, as a Jew, on the list of those to be deported to Auschwitz when the Nazis took control of Rome; that a key figure in the Church hierarchy–the semi-anonymous Monsignor F–aware of this, dispatched an emissary to Pollak's apartment to bring his family and him to the safe territory of the Vatican; that Pollak refused asylum–spending the waning hours of his freedom sharing many of the details of his life with that emissary, who reported them to the Monsignor, and thus to us, listening eagerly over the Monsignor's shoulder to the mesmerizing details of a narrative that leads ultimately to a failed rescue attempt: Pollak and his family disappear into the black hole of Auschwitz.
Watch the lively presentation by Hans von Trotha, and a penetrating conversation between him and Georgetown University Professor Ori Z Soltes, moderated by Rachel Stern, Director of the Fritz Ascher Society.
Image above: Book cover,
POLLAK'S ARM 
by Hans von Trotha, New York: 
New Vessel Press, 2022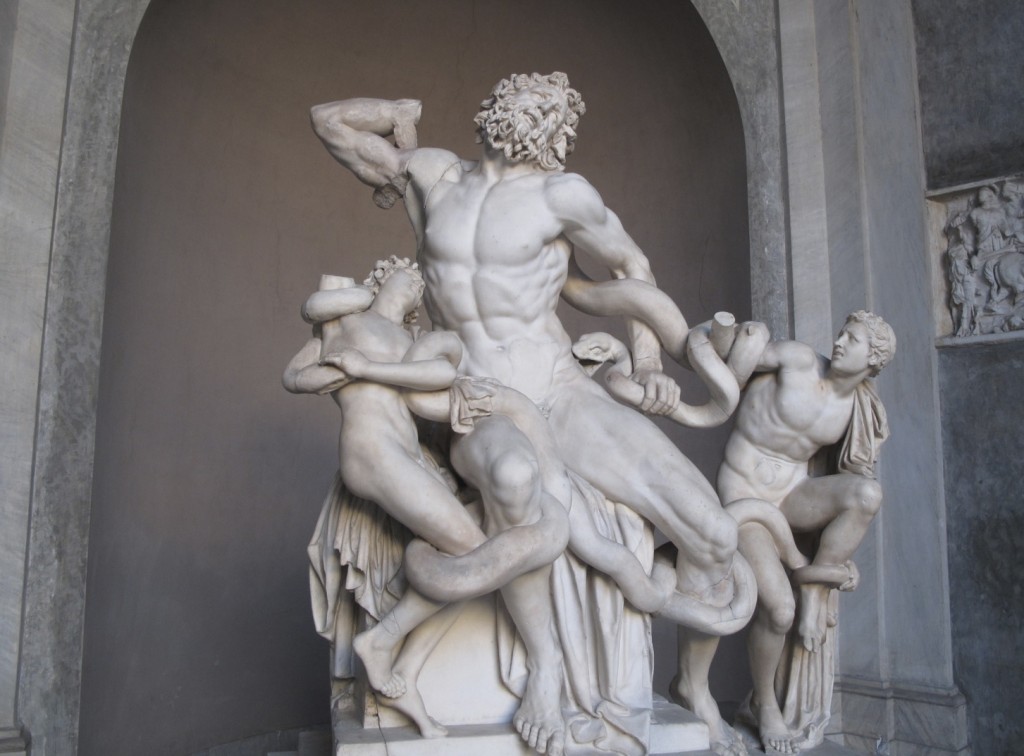 Laocoön and His Sons, attributed by Pliny the Elder to the Rhodian sculptors Agesander, Athenodoros, and Polydorus, Vatican Museums, Rome
Hans von Trotha, PhD, is a German historian, novelist and journalist who spent ten years as editorial director of the Nicolai publishing house in Berlin (Germany).
Ori Z Soltes, PhD, teaches at Georgetown University across the disciplines of theology, art history, philosophy and politics. He is the former Director and Curator of the B'nai B'rith Klutznick National Jewish Museum where he curated some 80 exhibitions. He is the author of several hundred articles and catalogue essays, and the author or editor of 25 books, including The Ashen Rainbow: The Holocaust and the Arts; Symbols of Faith: How Jewish, Christian, and Muslim Art Draw from the Same Source; and Tradition and Transformation: Three Millennia of Jewish Art and Architecture (second edition forthcoming).
Ludwig Pollak with his family: his wife Julia Pollak, née Süssmann, as well as Susanna Pollak, far right, and Wolfgang Pollak, middle. The eldest daughter Angelina, far left, died in 1942. Photo by Francesco Reale, Roma 1921, Museo Barracco, Archivio Pollak 46.2.1.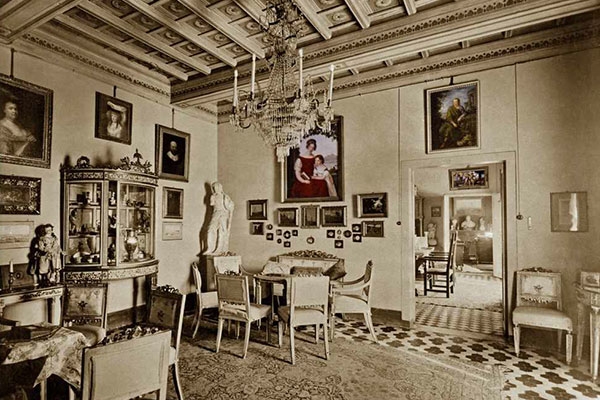 Study in Pollak's apartment in Palazzo Odescalchi, illustrated postcard, Rome, Barracco Museum, Pollak Archive
Future events and the recordings of past events can be found HERE.
All our virtual programs are free of charge. Please help us keep it that way and join our SUMMER CAMPAIGN. YOUR SUPPORT MAKES OUR WORK POSSIBLE. THANK YOU.
Share This