Music, specifically that by 18th– and early-19th-century composer Ludwig van Beethoven, was a focus of Ascher's drawings and paintings, as well as his poetry. It was an interest and representational subject that extended from Ascher's early career through the post-War era. In addition to creating several painted and drawn portraits of Beethoven, Ascher created drawings of musicians at work and drawings that captured the gestural energy displayed by conductors during live musical performances. Music was also the subject of Ascher's poetry, notably via his ode to Beethoven, in which Ascher described Beethoven's music as beyond words, and leading to a divine "ecstatic Spirit" in experience.
One can imagine that music—or the recollection of music—was a significant comfort to Ascher while he was in hiding; for an artist as engaged with the diversity of artistic mediums as was Ascher, the memory of melodies might have been a comfort as he fought in isolation, loneliness, and terror for survival. Beyond solace, music was also a subject of intense interest among modern artists. An artist such as Wassily Kandinsky, for instance, challenged all the arts to aspire to the condition of music—a reflection of his interest both in synesthesia, how to represent the profound experience of organized sound through a visual medium, as well as a statement about the magic of a musical performance, the transformation of individual performers and individual notes on paper into a transcendent, sonorous, collective event.
Ascher's depictions of not only Beethoven but also the artist's encounters with live music played and directed can be read as a hybrid of affection, coping mechanism, as well as an attempt to capture through imagery the profound experience with a resonant musical piece.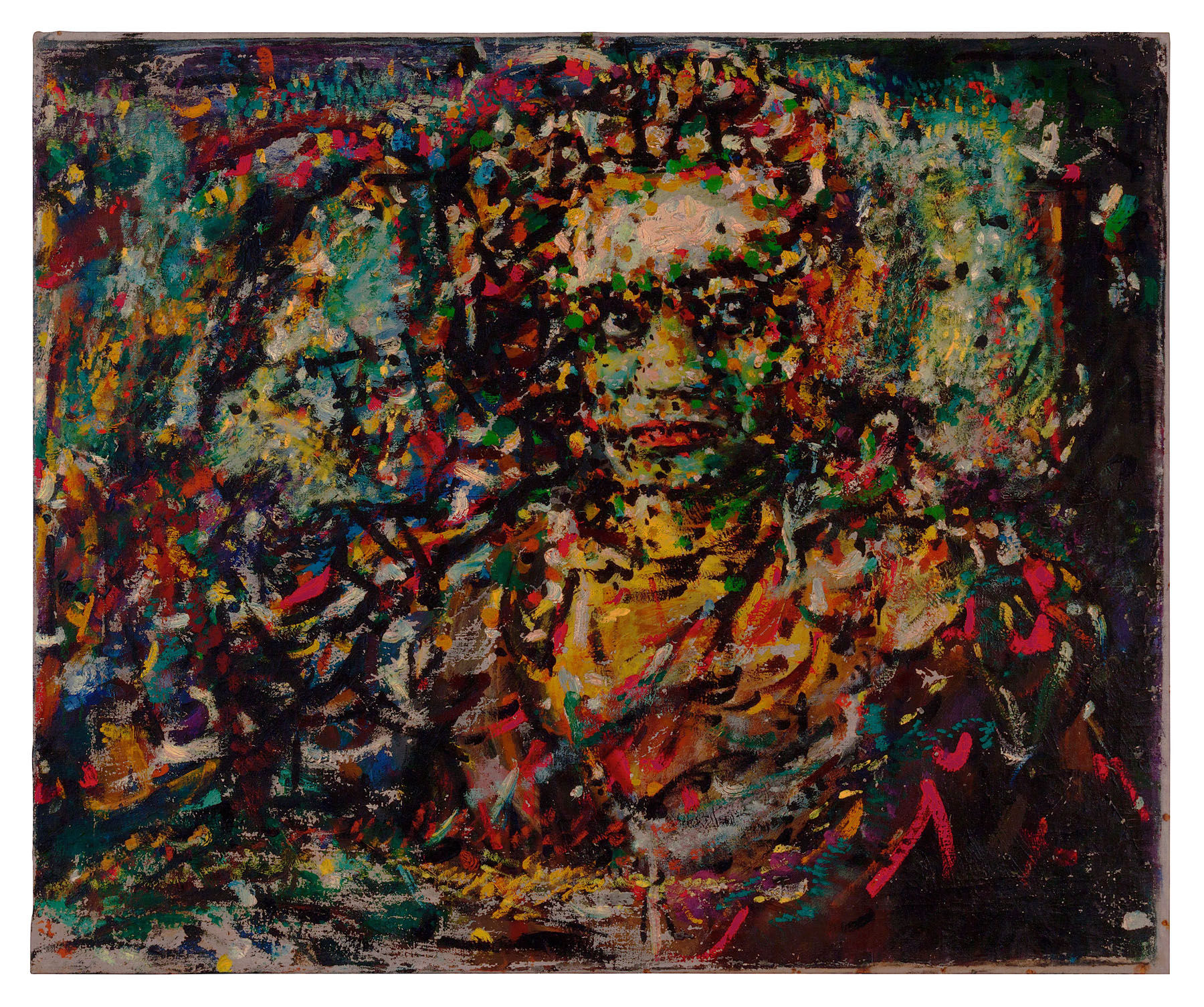 Interview with Matthias Henke, August 19, 2020
"Die Musik von Ludwig van Beethoven (1770-1827) und ihre Rezeption"
Rachel Stern, Director and CEO of the Fritz Ascher Society, interviews musicologist Prof. Dr. Matthias Henke. In early 2020, Prof. Dr. Matthias Henke published a biography of Ludwig van Beethoven, Akkord der Welt, in which he freshly approached the personality and music of the composer Ludwig van Beethoven. In this interview with Rachel Stern, Henke describes Beethoven's childlike spirit and huge heart accompanied by a strong, defiant will. The composer was "stretched to the breaking point," between extreme tenderness and brutality. His music emerged from his deepest soul and reflects his extreme range of emotions. The intensity of his musical compositions with their rhythmic power and at times overwhelming sound united people in a vision of an ideal future. This alignment of the individual with the cosmos seems to be one of the aspects that connected the art of Ludwig van Beethoven to that of Fritz Ascher.
BEETHOVEN
Quell Du
Getönter Ewigkeiten.
Aufrauschen Deiner Seele Saiten =
Aus Tiefen: wo die Sinne stammen.
Wo Worte stammeln =
Musst Du sie entflammen: –
Zu
Deiner, Deines Gottes Ehren.
Zum Brausen
Der Verklärung Geist!!
(Gedichtband 1, S. 12)
BEETHOVEN
You source
of harmonious eternalities.
Frenzied chords of your soul =
Out of the depths: where minds are born.
Where words stammer =
You must enflame them: –
To
your—your God's—glory.
To the tumult
of the ecstatic spirit!!
(Poems Vol. 1, p. 12)
Fritz Ascher was not alone among modern artists in his desire to connect visual art to music. One of the most well-known modern artists who did so is Der Blaue Reiter German Expressionist artist Wassily Kandinsky. Kandinsky aspired to achieve synaesthesia on canvas–the experience of one sense (hearing, sound) through another (seeing, visual art). Particularly inspired by the atonal and 12-tone musical works of Viennese composer Arnold Schoenberg, Kandinsky's paintings and writings attempted to capture the musical experience through non-auditory mediums. Whether Ascher desired to reach similar conditions of synaesthetic experience will remain forever unknown, but the comparison with his fellow Expressionist-style artist is compelling nonetheless.
All Fritz Ascher Images © Bianca Stock.