Following the Second World War, Fritz Ascher mostly turned away from the human form that had occupied his pre-War artistic career. Instead, Ascher's post-Shoah paintings and drawings primarily captured the natural world–the forest near his home, sunrises and sunsets, moon glow, sunflowers, and trees. 
In these post-Shoah meditations on the forest and the rise and fall of the sun, Ascher's works provided endless iterations of the same natural subjects. The same sunflowers were rendered with thick, Expressionist brushstrokes, or with black pointillist over-painting. The sun rose and set over a consistent diagonal horizon line as yellow, red, orange, or variations on green and blue tones. Trees in pairs of two clung to one another or stayed separated, sometimes divided by houses, sometimes in a row, sometimes together against a mountain backdrop. Clouds gather in purple or orange or blue or black skies against a horizontal field plane, compositionally similar but coloristically distinct. 
Ascher's later landscapes provide an opportunity to then delve deep into his artistic technique and the aesthetic concerns that equally preoccupied his body of work before the Shoah and after it. Numerous variations on the same themes from the natural world offer insight into how Ascher continued to experiment with color, brushstroke, and line throughout his life until his death in 1970.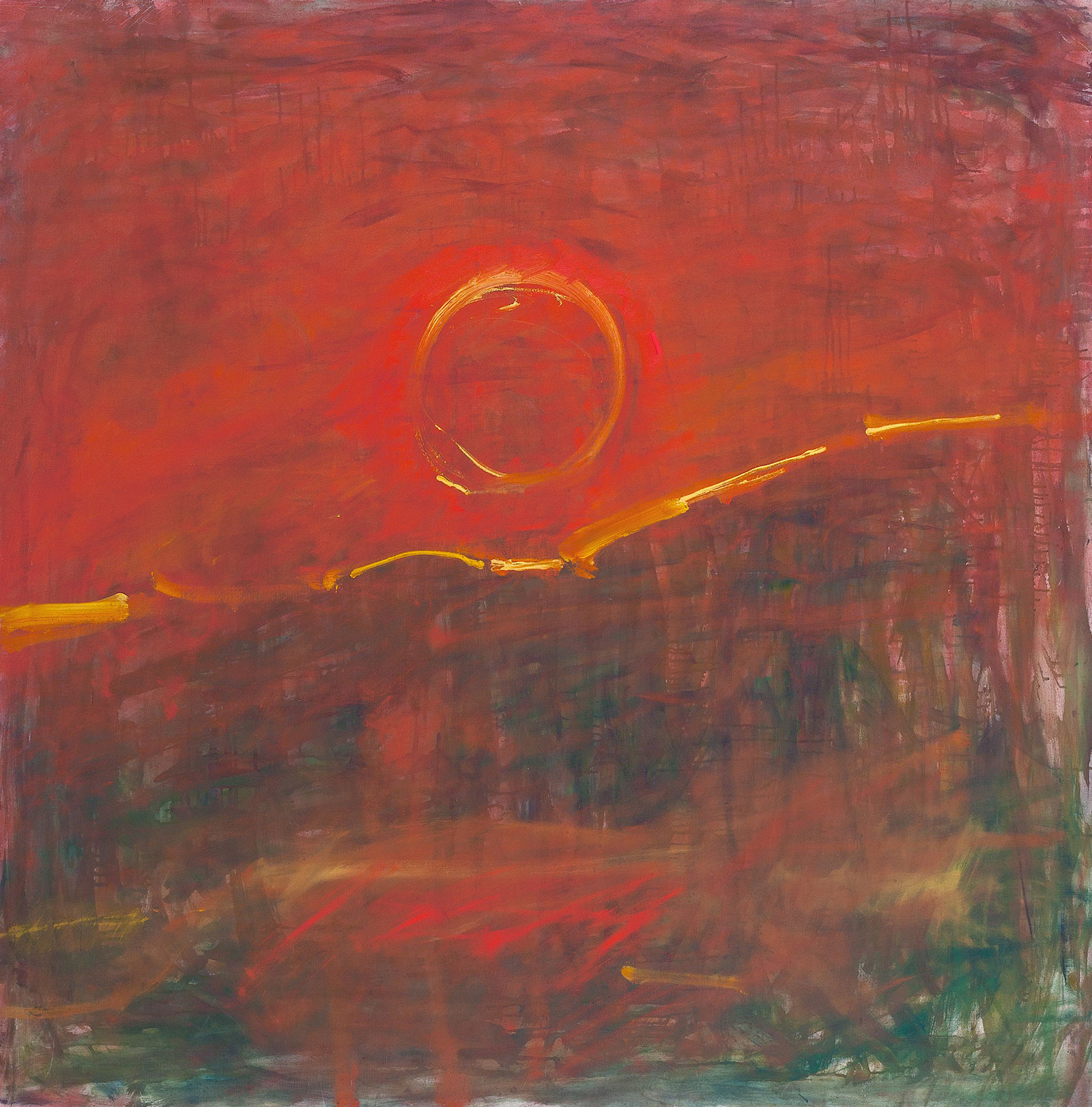 Interview with Karen Wilkin, August 25, 2020
"Fritz Ascher's Landscapes"
This August 25, 2020 interview between art historian Elizabeth Berkowitz and curator, critic, and author Karen Wilkin discusses the complexity of Fritz Ascher's landscape works. Topics include how Ascher used landscape to develop his pre-Shoah interest in color and form, Ascher's interest in repeated subjects and themes, and the degree to which Ascher's focus on the natural world represents a trauma-induced retreat from humanity.