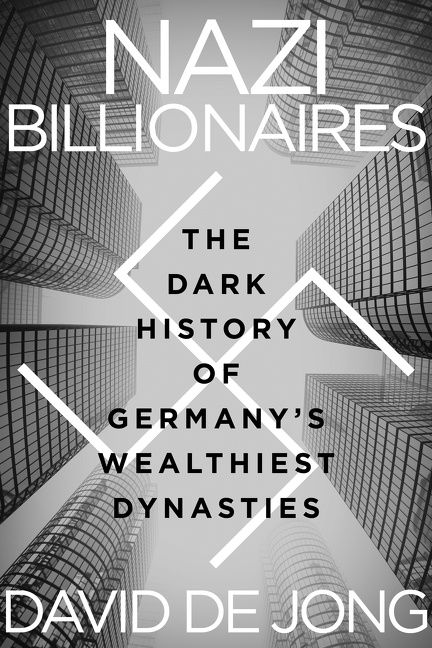 Nazi Billionaires.
The Dark History of Germany's Wealthiest Dynasties
Author David de Jong and Rachel Stern in conversation
July 20, 2022 @ 12:00 pm

-

1:00 pm

|

Free
This event features a conversation between Rachel Stern and David de Jong, author of the landmark work of investigative journalism, which reveals the true story of how Germany's wealthiest business dynasties amassed untold money and power by abetting the atrocities of the Third Reich – and how America knowingly allowed these horrors to happen.
In 1946, Günther Quandt – patriarch of Germany's most iconic industrial empire, a dynasty that today controls BMW – was arrested for suspected Nazi collaboration. Quandt claimed that he had been forced to join the party by his archrival, propaganda minister Joseph Goebbels, and the courts acquitted him. But Quandt lied. And his heirs, and those of other Nazi billionaires, have only grown wealthier in the generations since, while their reckoning with this dark past remains incomplete at best. Many of them continue to control swaths of the world economy, owning iconic brands whose products blanket the globe. The brutal legacy of the dynasties that dominated Daimler-Benz, cofounded Allianz, and still control Porsche, Volkswagen, and BMW has remained hidden in plain sight—until now.
Using a wealth of untapped sources, NAZI BILLIONAIRES shows how these tycoons seized Jewish businesses, procured slave laborers, and ramped up weapons production to equip Hitler's army as Europe burned around them. Most shocking of all, de Jong exposes how America's political expediency enabled these billionaires to get away with their crimes, covering up a bloodstain that defiles the German and global economies to this day.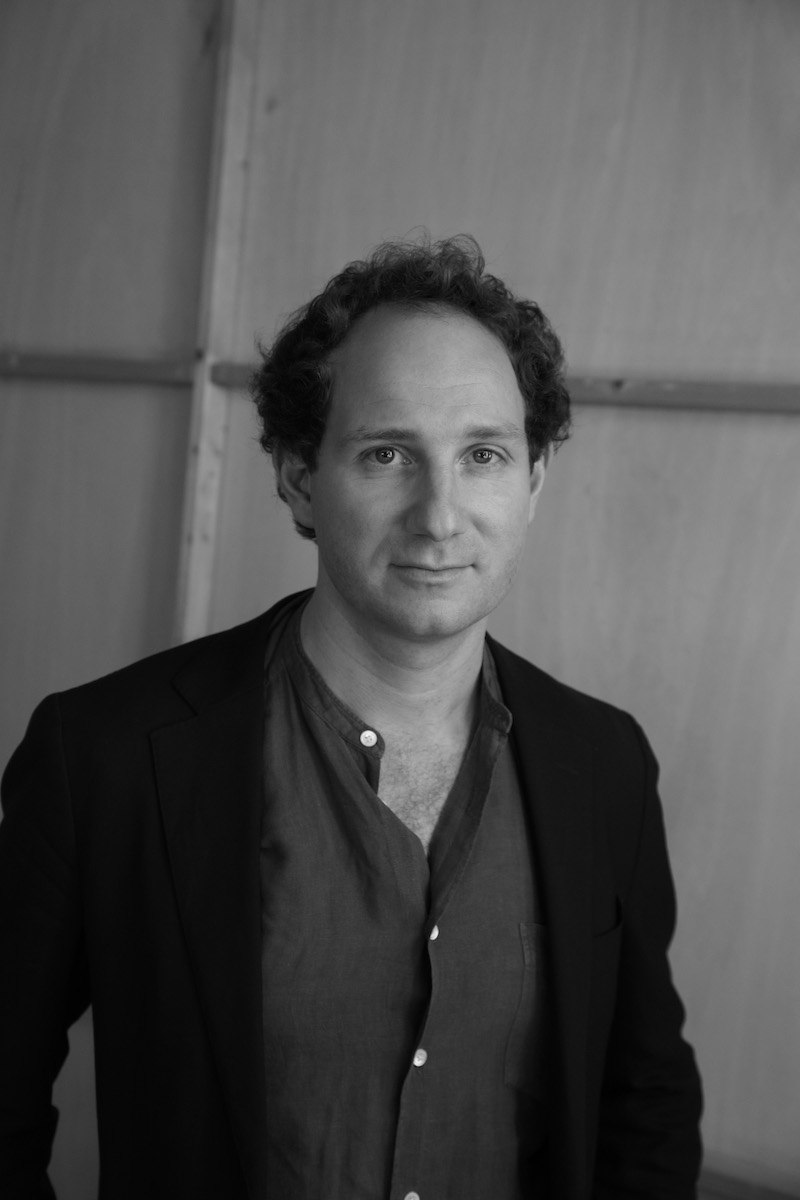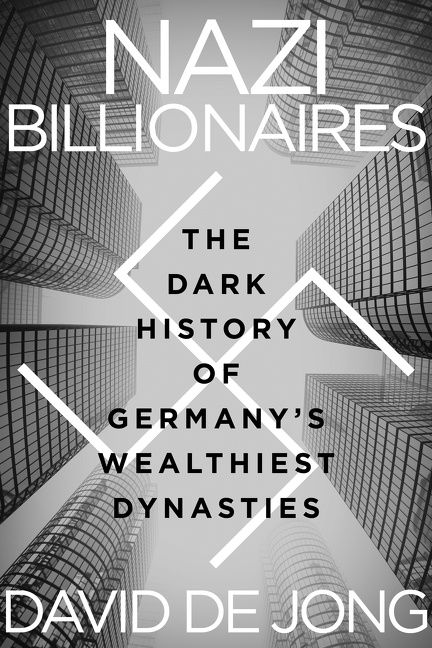 David de Jong is a journalist who previously covered European banking and finance from Amsterdam and hidden wealth and billionaire fortunes from New York for Bloomberg News. His work has also appeared in Bloomberg Businessweek, the Wall Street Journal, and the Dutch Financial Daily. A native of the Netherlands, de Jong currently lives in Tel Aviv and is the Middle East correspondent for the Dutch Financial Daily. He spent four years reporting from Berlin while researching and writing this book. 
Nazi Billionaires. The Dark History of Germany's Wealthiest Dynasties by David de Jong. New York: Mariner Books. An Imprint of HarperCollinsPublishers, 2022.
Hardcover ISBN: 9781328497888, Audio ISBN: 9780358690177, E-book ISBN: 9780063078949 
Share This