This Zoom lecture series, hosted by the Fritz Ascher Society for Persecuted, Ostracized, and Banned Art, New York, investigates artists whose life and art were impacted by the German Nazi terror regime 1933-1945.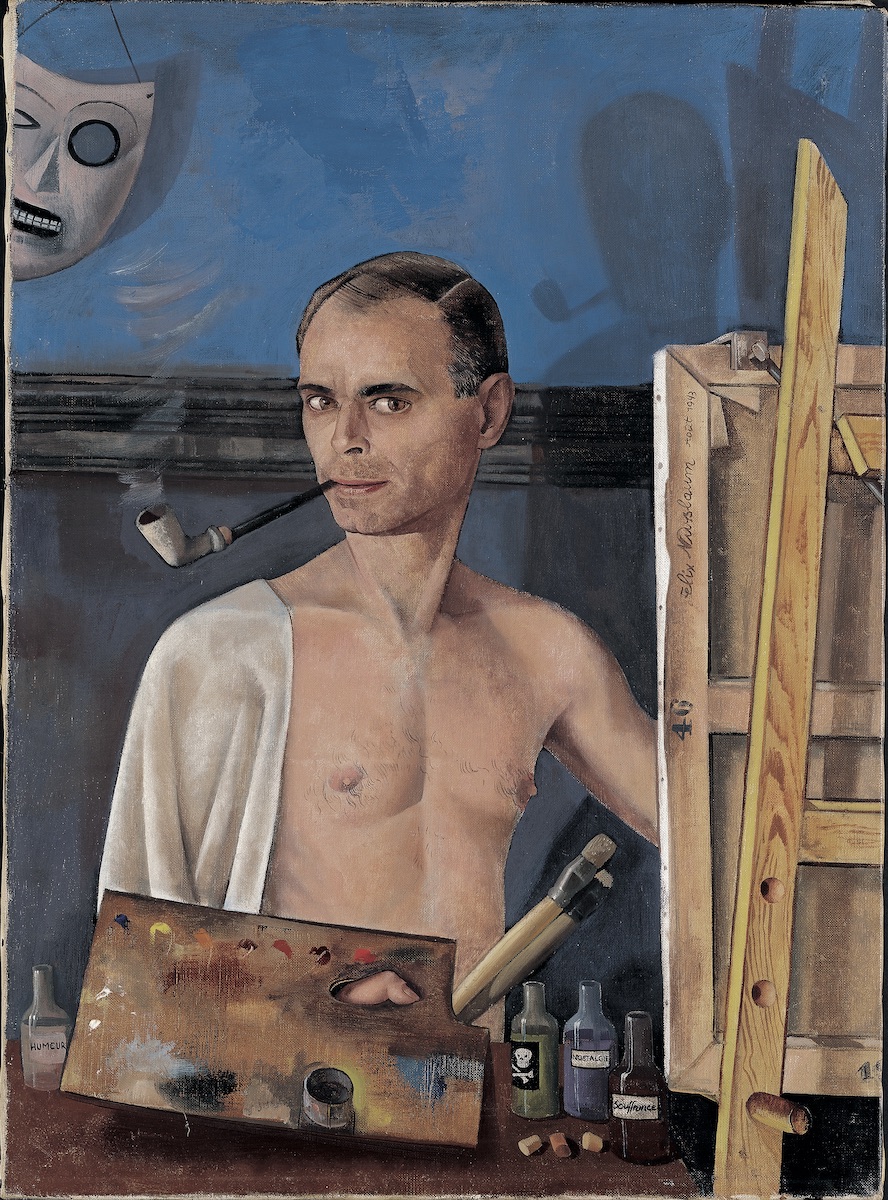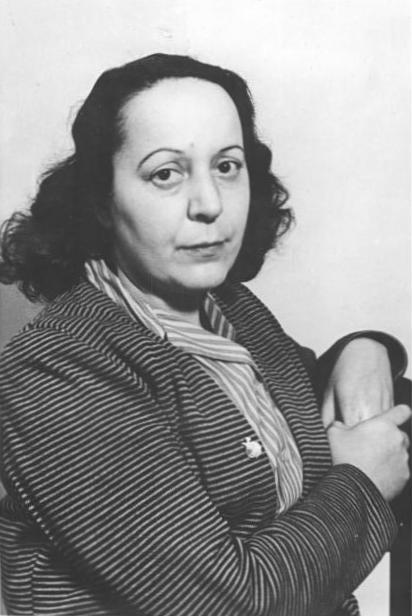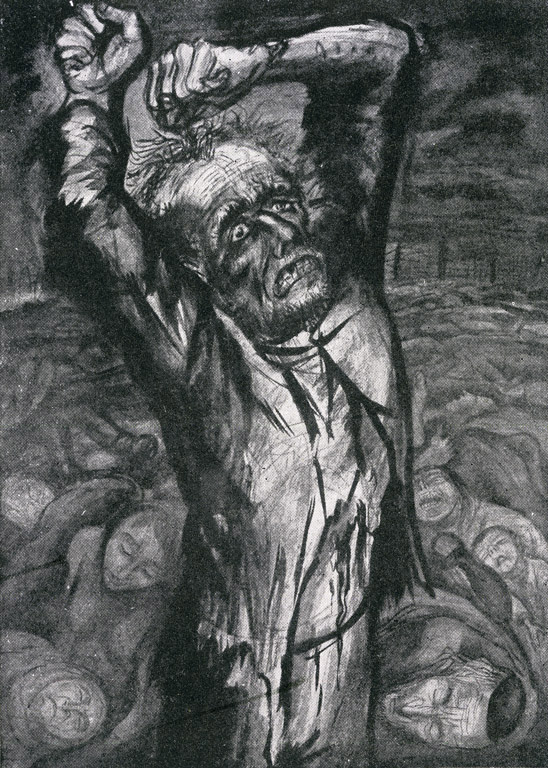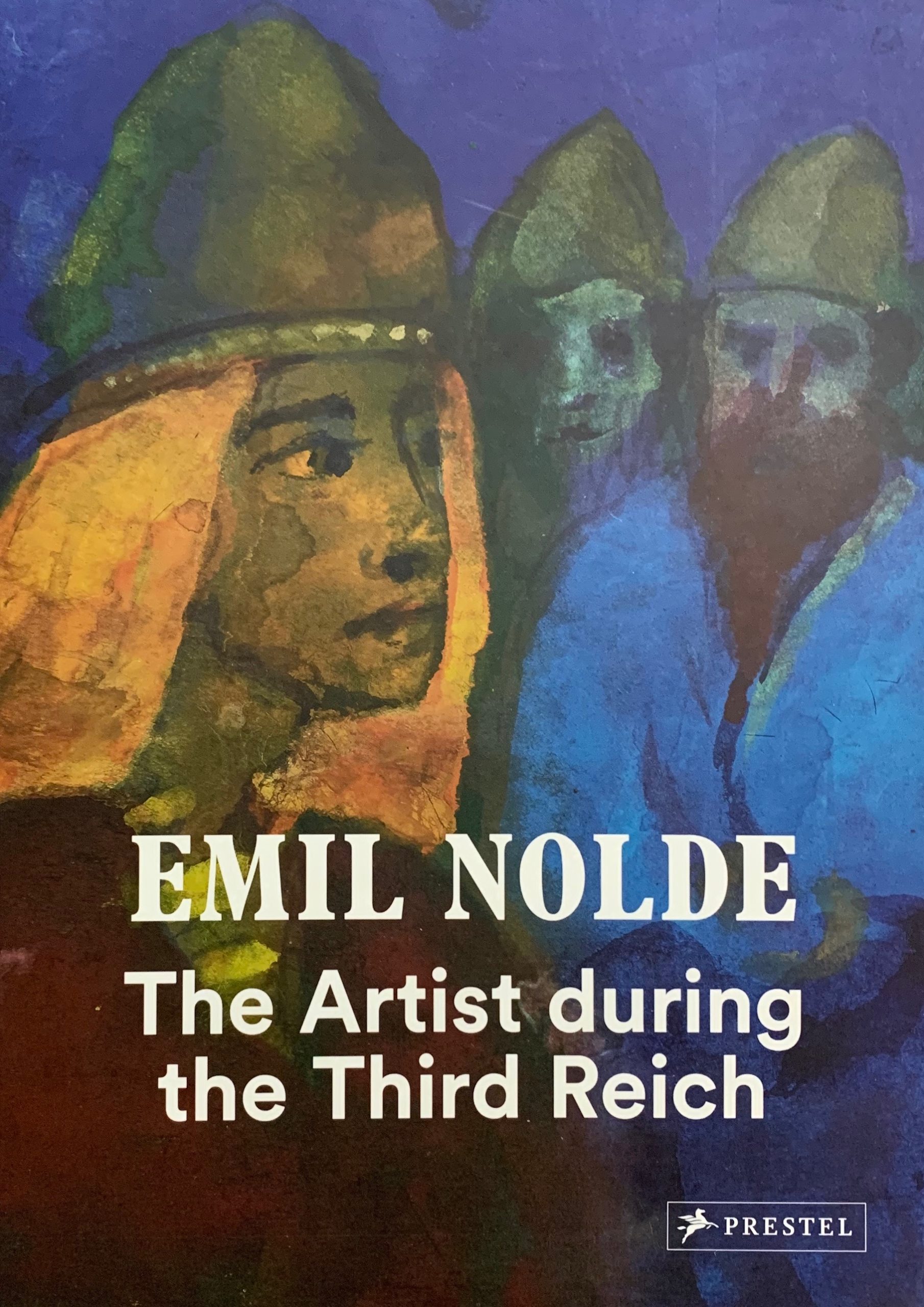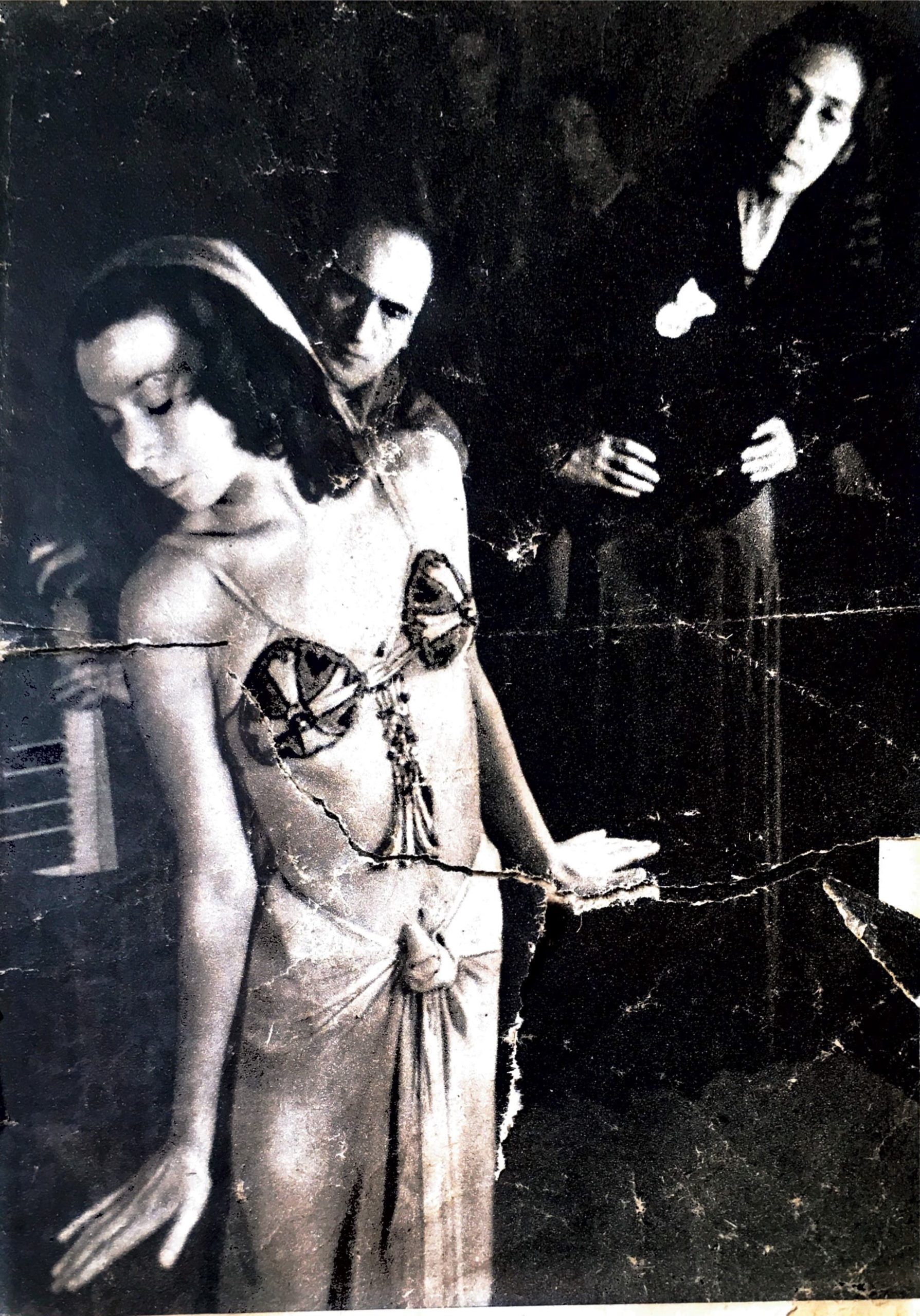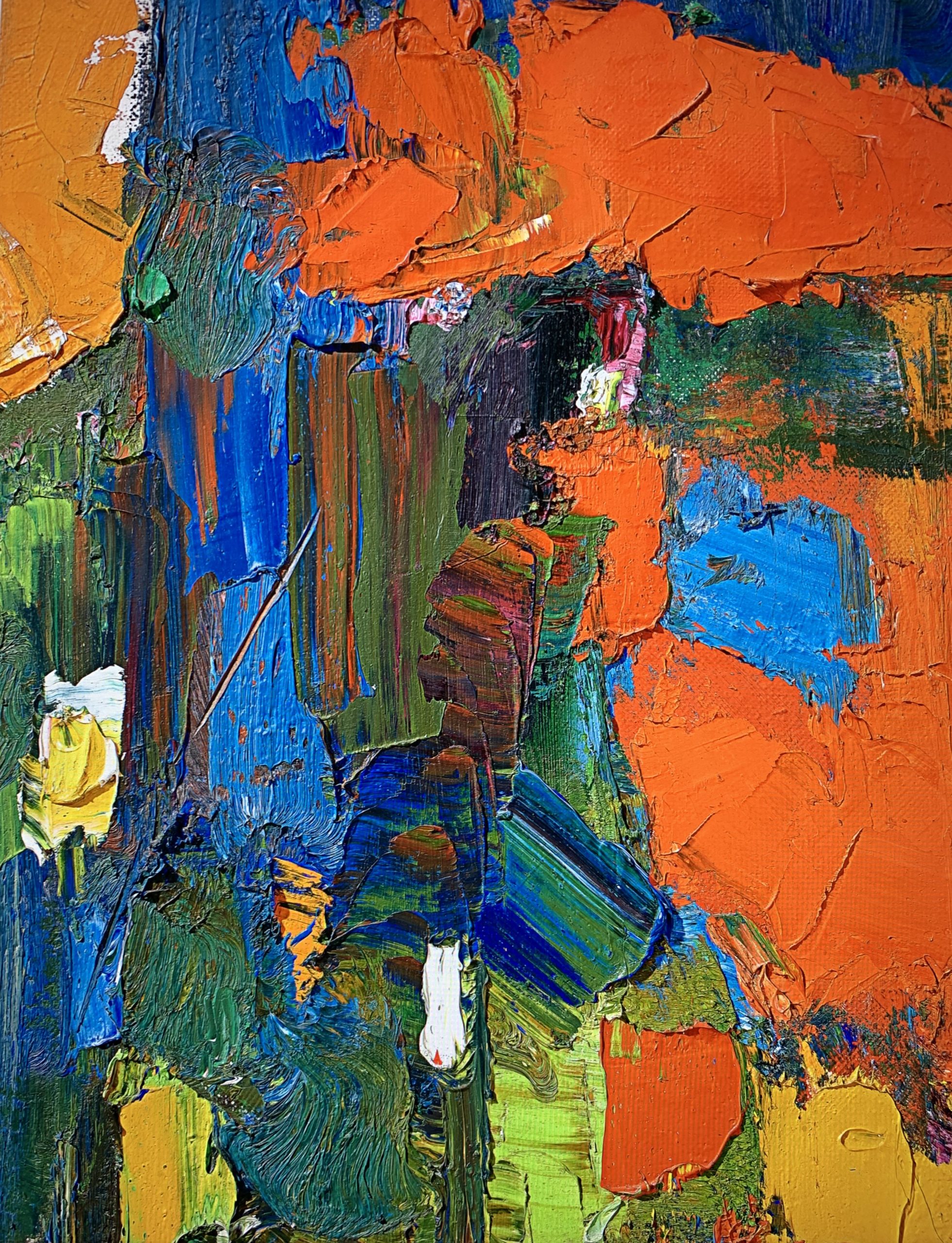 All recorded lectures in the Flight or Fight series available on the FAS YouTube page. 
"The Missing Archive:
Bauhaus Designers and the Holocaust"
With Elizabeth Otto, PhD
Buffalo, NY
May 3, 2023
"'Benno Elkan (1877-1960)
and the Definition of Israeli Art"
With Ori Z Soltes, PhD
Washington DC
April 26, 2023
"'Sweet Kitsch, I can't do that"
MARIA LUIKO (1904-1941)"
With Wolfram P. Kastner and
Mascha Erbelding, Munich (Germany)
March 29, 2023
"THE ART OF
FELIX LEMBERSKY (1913-1970)"
With Yelena Lembersky and
Ori Z Soltes, PhD, Washington DC
March 15, 2023
"DOROTHY BOHM (b. 1924).
A WORLD OBSERVED"
Lecture by Monica Bohm Duchen
London, UK
March 1, 2023
"Seven Murals by Philip Orenstein (b. 1938). A French-Jewish Perspective
on France During World War II"
Philip Orenstein and Dr. Nadine Orenstein
New York, NY
February 15, 2023
"AS SEEN THROUGH THESE EYES"
Rachel Stern speaks with
Film Director Hilary Helstein
Los Angeles
January 25, 2023
"Back into the Light.
Four Women Artists – Their Works. Their Paths"
Lecture by Eva Sabrina Atlan, PhD
Frankfurt/Main (Germany)
January 11, 2023
"The Shape and Color of Survival.
Samuel Bak (b. Vilnius 1933)"
Lecture by Ori Z Soltes, PhD
Washington, DC
December 7, 2022
"Out of Exile.
The Photography of Fred Stein (1909-1967)"
Featuring son Peter Stein and
curator Ulrike Kuschel (Berlin, Germany)
November 3, 2022
"From Generation to Generation: The
Upbringing and Art of Mimi Gross (b. 1940)"
Featuring Mimi Gross, New York NY and
Ori Z Soltes, PhD, Washington DC
October 3, 2022
"The Enduring Legacy of
Chaim Gross (1902-1991)"
Featuring daughter Mimi Gross
and Sasha Davis, both New York, NY
September 28, 2022
"Behind the Bronze.
The Sculptor Maurice Blik (b. 1939)"
Maurice Blik and Julian Freeman
in conversation (both London, UK)
September 7, 2022
"Ludwig and Else Meidner.
An Artist Couple Exiled in London"
Lecture by Erik Riedel,
Frankfurt/Main (Germany)
August 3, 2022
"Judith and Gerson Leiber.
A Life of Beauty, Love and Inspiration"
Lecture by Ann Fristoe Stewart
South Hampton (NY)
July 6, 2022
"Charlotte Salomon (1917-1943):
A Life Before Auschwitz"
Lecture by Monica Bohm-Duchen
London (UK)
June 1, 2022
"ART FOR NO ONE.
Artists in Germany between 1933 and 1945"
Lecture by Ilka Voermann, PhD,
Frankfurt/Main (Germany)
May 18, 2022
"Prison Diaries by Hans Uhlmann,
1933-1935: Drawing as Life Line"
Lecture by Dorothea Schöne, PhD,
Berlin (Germany)
May 4, 2022
"Ben-Zion (1897-1987):
Man of Many Faces"
Lecture by Tabita Shalem (New York NY)
and Ori Z Soltes, PhD (Washington DC)
April 6, 2022
"Jussuf Prince of Thebes –
Re-constructing the life and work of a forgotten talent from Safed"
Lecture by Dorothea Schöne, PhD,
Berlin (Germany)
March 2, 2022
"Boris Lurie:
Searching for Truth in Holocaust Images"
Lecture by Eckhart Gillen, PhD, Berlin (Germany)
February 1, 2022
"The Pencil and the Sword. How Lily Renée
Put her Art to Work Against the Nazis
Featuring Sabine Apostolo and Michael Freund
Jewish Museum Vienna, Austria
January 5, 2022
"Fritz Ascher (1893-1970):
Coming back to Life
Featuring Karen Wilkin and Elizabeth Berkowitz, PhD
December 8, 2021
"Lily Renée (1921 –currently living in NYC):
From Refugee to Renown"
Featuring Trina Robbins, Adrienne Gruben and David Armstrong
November 17, 2021
"The Cartoon Crusader Comes to America:
Arthur Szyk's Battle against the Nazis in the New World"
Featuring Steven Luckert and Irvin Ungar
November 10, 2021
"From Sea to Shining Sea:
Anni Albers in America (1899–1994)"
Featuring Laura Muir and Ori Z. Soltes, PhD
November 3, 2021
"Remembering Friedel: An Intimate View of Friedel Dzubas (1915-1994)"
Featuring Karen Wilkin and Sandi Slone
October 27, 2021
"Rudi Lesser (1902–1988):
The Forgotten and Rediscovered Artist"
Featuring Lillie Johnson Edwards, PhD and Ori Z. Soltes, PhD
October 20, 2021
"Eva Hesse (1936–1970):
Returning to the Source?"
Featuring Eva's sister Helen Charash and Ori Z. Soltes, PhD
October 13, 2021
"Through the Prism of Time: John H Less (1923-2011) and his Visual Impressions of Holocaust Refuge in Shanghai"
Lecture by Steven Less and Hannah-Lea Wasserfuhr
October 6, 2021
"Sculpting the Light:
Avant-Garde to Auschwitz and Beyond.
Moissey Kogan (1879-1943)"
Lecture by Helen Shiner
August 4, 2021
"Becoming Gustav Metzger:
Uncovering the Early Years (1945-1959)"
Lecture by Nicola Baird
July 7, 2021
"Jeanne Mammen (1890-1976) –
A Life Dedicated to Art"
Lecture by Martina Weinland
June 2, 2021
"Oskar Kokoschka (1886-1980):
The Making of an Artist"
Lecture by Rüdiger Görner
May 5, 2021
"Cartoon Crusader:
Arthur Szyk's War against Nazism"
Lecture by Steven Luckert
April 7, 2021
"Becoming Jewish:
The Sculptor Benno Elkan (1877-1960)"
Lecture by Christian Walda, with
Wolfgang Weick and Ori Z. Soltes
March 3, 2021
"Excluded and Yet Entangled in Two Dictatorships: The Political Constructivist Oskar Nerlinger (1893-1969)"
Lecture by Eckhart Gillen
February 10, 2021
"Biala (1903-2000):
The Rash Acts of Rescue and Escape"
Lecture by Jason Andrew
January 6, 2021
"White Shadows:
The Photograms of Anneliese Hager (1904-1997)"
Lecture by Lynette Roth
December 2, 2020
"John Heartfield's Political Engagement & Private Life in London"
Lecture by Rosa von der Schulenburg, November 4, 2020
"Painting as an Act of Resistance.
The artist Felix Nussbaum"
Lecture by Anne Sibylle Schwetter,
October 7, 2020
"Dance under the Swastika:
Mary Wigman and Gyp Schlicht"
Lecture by Sabine Rollberg,
September 16, 2020
"The difficult case of Painter Emil Nolde"
Lecture by Aya Soika,
September 3, 2020
"Jewish Identity and Communist Belief.
Lea Grundig (1906-77)"
Lecture by Eckhart Gillen
August 5, 2020
"Hans Hofmann: Coming to America"
Lecture by Karen Wilkin,
July 1, 2020
"More Surreal than Surrealism.
Hedda Sterne's Emigration"
Lecture by Sarah Eckhardt and
Shaina Larrivee, June 3, 2020
All Fritz Ascher Images © Bianca Stock.