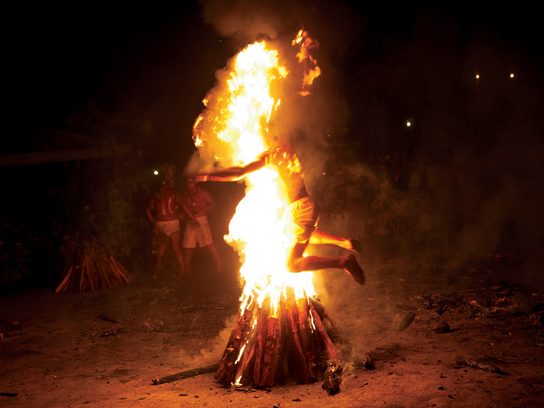 Legacy And Creativity:
The Filmmaking and Photography of Kitra Cahana
In Conversation with Ori Z Soltes

November 25, 2020 @ 12:00 pm

-

1:00 pm

|

Free
WATCH THE RECORDING OF THIS EVENT HERE.
Conversation featuring
Kitra Cahana, Documentary Photographer, Videographer and Photo/Video Artist
and
Ori Z Soltes, Teaching Professor at Georgetown University in Washington DC
Introduced by
Rachel Stern, Executive Director of The Fritz Ascher Society in New York NY
Kitra Cahana's award winning work ranges from photographic studies of American Teens for National Geographic Magazine to documentaries on the annual life-saving dance competition in a small town in northern Canada. She is renowned for work that consistently reflects a deep sense of empathy with her subjects. Her grandmother was a teen-aged Holocaust survivor who became an intense and powerful painter. Her father, a rabbi and a poet, was severely disabled by a stroke at the age of 57, and Kitra became a key caretaker as he fought his way back to a speaking capability.
What is the range of subjects upon which she has focused and what brought her toward such variety? Is there a theme that connects them all? How was she affected, growing up, by her grandmother's story and its implications for her role in the world? How was her father affected by his mother, who in turn influenced her early on? How, more recently, did her father's sudden change in condition yield new and further directions for her thinking and her work? How is Kitra's work and its inimitable style a reflection of the transmission of trauma and memory and how is it simply a function of Kitra as Kitra?
This webinar explores Kitra Cahana's work and its sources in a discussion with Ori Z Soltes.
Kitra Cahana (b. 1987) is a freelance documentary photographer, videographer, a photo/video artist and a TED speaker. She is a contributing photographer to National Geographic Magazine. She has a B.A. in philosophy from McGill University and a M.A. in Visual and Media anthropology from the Freie Universitat in Berlin. Kitra is the recipient of numerous grants and awards, including two Canada Council Grants for the Visual Arts, a 2016 TED Senior Fellowship, a 2015 Pulitzer Center for Investigative Reporting grant, a 2014-2015 artist residency at Prim Centre, the 2013 International Center of Photography's Infinity Award, first prize for the 2010 World Press Photo, a scholarship at FABRICA in Italy and the Thomas Morgan internship at the New York Times. https://kitracahana.com/home/.
Ori Z Soltes teaches at Georgetown University across the disciplines of theology, art history, philosophy and politics. He is the former Director and Curator of the B'nai B'rith Klutznick National Jewish Museum where, among some 80 exhibitions he curated an exhibited the work of Alice Lok Cahana. He is the author of several hundred articles and catalogue essays, and the author or editor of 24 books, including The Ashen Rainbow: The Holocaust and the Arts; Symbols of Faith: How Jewish, Christian, and Muslim Art Draw from the Same Source; and Tradition and Transformation: Three Millennia of Jewish Art and Architecture.
This event discusses topics which are explored more deeply in the book "Immortality, Memory, Creativity, and Survival: The Arts of Alice Lok Cahana, Ronnie Cahana and Kitra Cahana," which is edited by Ori Z Soltes and will be published in December 2020 by The Fritz Ascher Society.
Generously sponsored by the
Consulate General of the Federal Republic of Germany in New York.
Image: Kitra Cahana, The Cult of Maria Lionza: Fire, 2009.
Share This