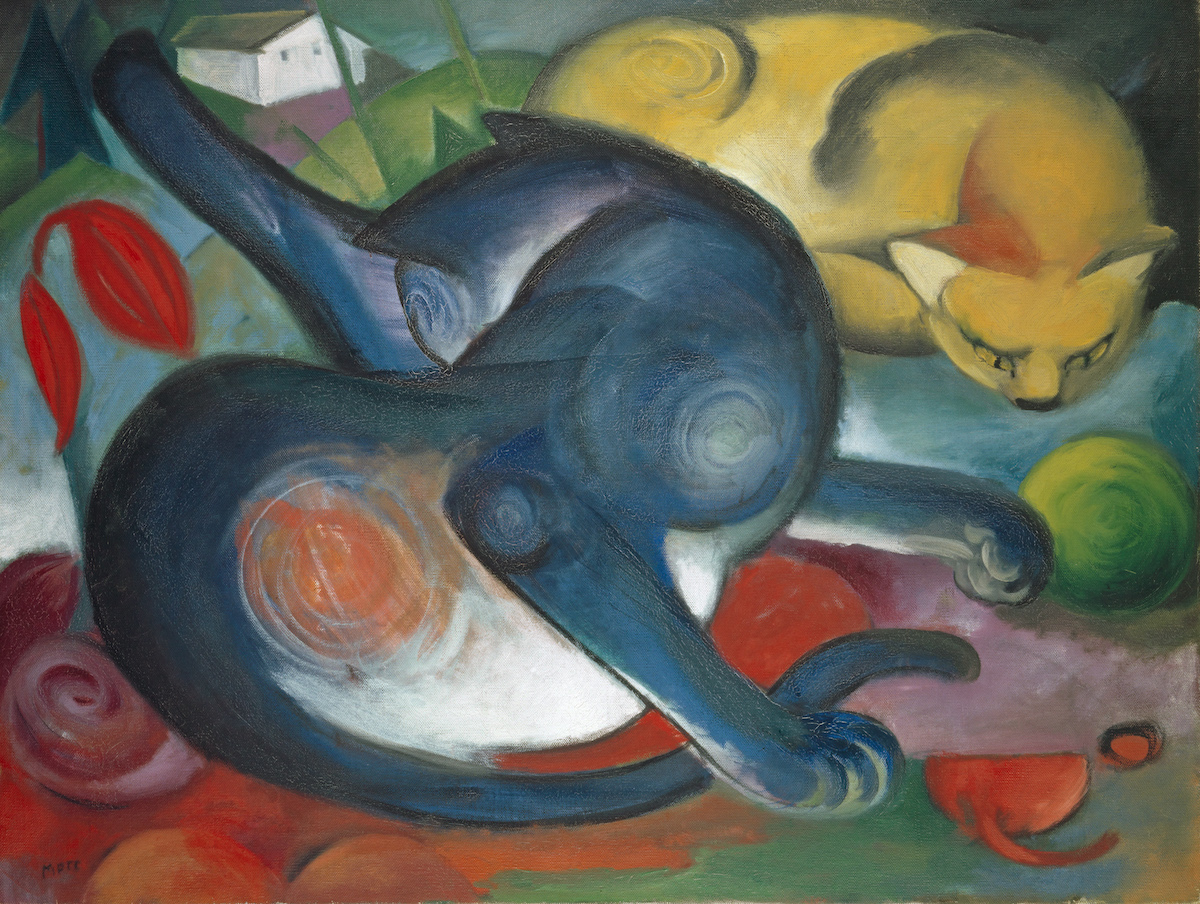 CASTAWAY MODERNISM. Basel's Acquisitions of "Degenerate" Art
Presentation by Dr. Eva Reifert, Kunstmuseum Basel
followed by discussion with Rachel Stern
February 1, 2023 @ 12:00 pm

-

1:00 pm

|

Free
The Kunstmuseum Basel's department of classic modernism houses one of the most prestigious collections of its kind. It was in fact assembled at a comparatively late date. In the summer of 1939 — shortly before the outbreak of World War II — Georg Schmidt (1896–1966), the museum's director at the time, managed to acquire twenty-one avant-garde masterpieces all at once. The works were among those denounced in 1937 by Nazi cultural policy as "degenerate" and forcibly removed from German museums. The Third Reich's Ministry of Propaganda correctly assumed that a portion of such works would find buyers abroad and bring in foreign currency. In this way certain artworks deemed "internationally exploitable" reached the art market via various channels.
Castaway Modernism introduces important facets of one particular moment in Basel's collecting history. It also looks at how the cultural violence committed by the Nazi regime led to an artificial scattering of modern art. That act of selection — sorting some works into the category of "exploitable" while condemning others to oblivion or destruction — still casts a shadow over museum collections around the world. Unexpected stories of people, artworks, and commerce surface.
Image above: Franz Marc, Two Cats, Blue and Yellow, 1911. Oil on canvas, 74.1 x 98.2 cm. Kunstmuseum Basel Photo: Martin P. Bühler
This event features curator Eva Reifert, PhD, who presents her exhibition Castaway Modernism at Kunstmuseum Basel, followed by a discussion with Rachel Stern, director of the Fritz Ascher Society.
Eva Reifert, PhD,  is the Curator of 19th-Century and Modern Art at Kunstmuseum Basel, Switzerland. She has mounted numerous presentations from the collection and major exhibitions, among them The Cubist Cosmos (2019) and Sophie Taeuber-Arp (2021), a collaboration with MoMA. Prior to her post in Basel she was a trainee at the Bavarian State Paintings Collections, Munich, and an Andrew W. Mellon Curatorial Fellow at the Metropolitan Museum of Art in New York, where she worked on the exhibition project Unfinished. Thoughts Left Visible. She received her PhD from Freie Universität Berlin in 2011.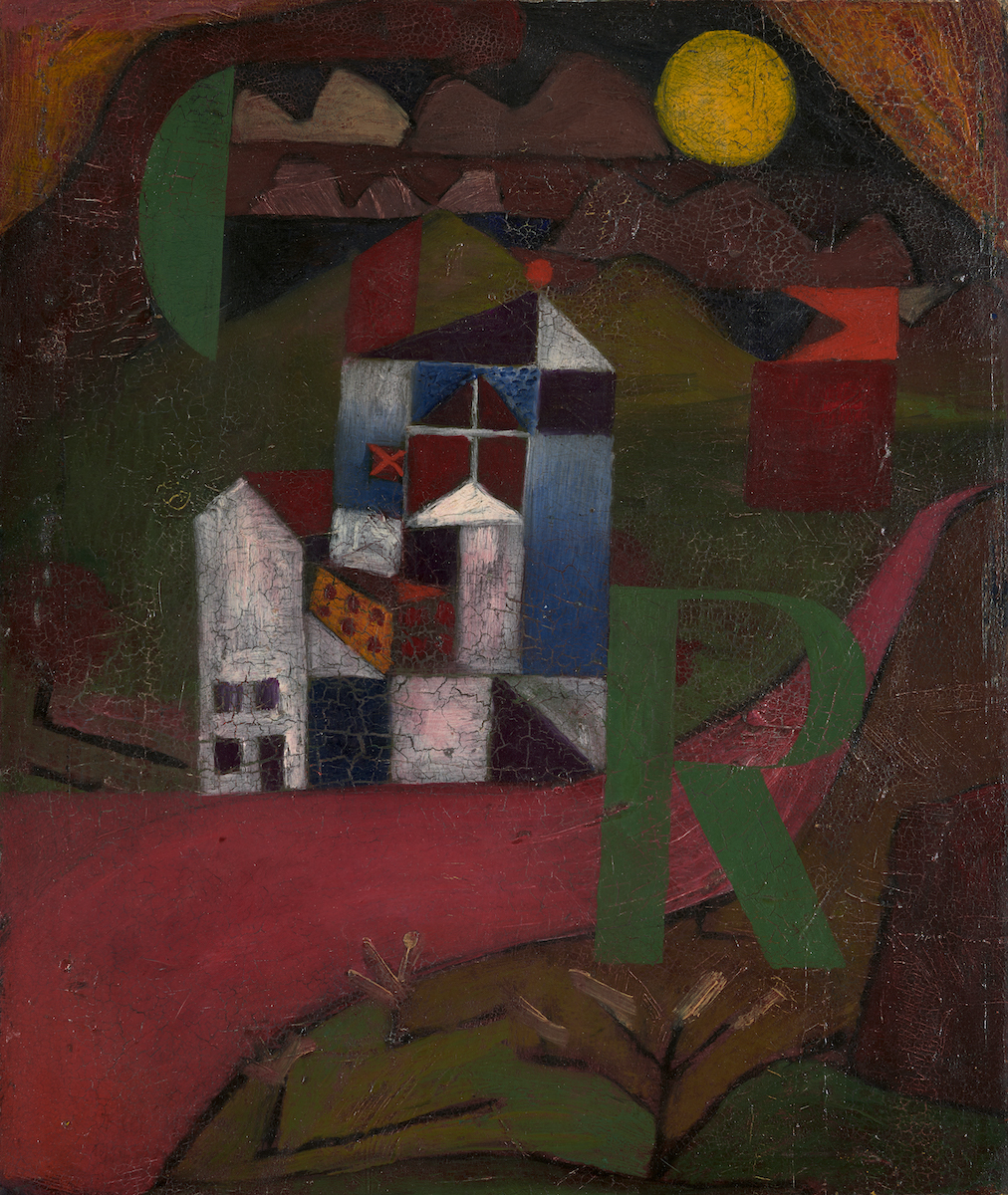 Paul Klee, Villa R, 1919. Oil on cardboard, 26.5 x 22.4 cm. Kunstmuseum Basel, Photo: Jonas Hänggi
Paula Modersohn-Becker, Self-Portrait as a Half-Length Nude with Amber Necklace II, 1906. Oil on canvas, 61.1 x 50 cm. Kunstmuseum Basel. Foto: Martin P. Bühler
In Nazi Germany (1933–1945), "degenerate" art was the label for art that did not fit the Nazis' worldview, including Expressionism, Dadaism, the New Objectivity, Surrealism, Cubism, and Fauvism. In particular, the Nazis loathed works by Jewish artists and works on Jewish or political themes. This art was removed from German museums in 1937—all in all, more than 21,000 objects were seized by the authorities. Many of them were presented in the exhibition "Degenerate Art," which traveled throughout Germany.
The "Law on the Confiscation of Products of Degenerate Art" went into force in Germany in 1938. It gave the authorities power over the works seized as "degenerate" art in 1937. An inventory was drawn up and the works were divided into various groups. Around 780 paintings and sculptures and 3500 works on paper were set aside as "internationally marketable," which is to say, they seemed suitable for sale abroad in order to raise funds in foreign currencies. In reality, the authorities sold almost twice as many works. 125 of them were auctioned off by Theodor Fischer in Lucerne in 1939; the others were sold on the international market through selected art dealers. Much of the "unsalable" rest was burnt in Berlin on March 20, 1939.
Artists in the exhibition:
Alexej von Jawlensky, André Derain, Anita Clara Rée, Christoph Voll, Conrad Felixmüller, Elfriede Lohse-Wächtler, Emil Nolde, Erich Heckel, Ernst Barlach, Ernst Ludwig Kirchner, Felix Nussbaum, Franz Frank, Georg Schrimpf, George Grosz, Hanns Ludwig Katz, Henri Matisse, James Ensor, Jankel Adler, Jeanne Mammen, Josef Vinecky, Karl Hofer, Karl Opfermann, Karl Schmidt-Rottluff, Käthe Kollwitz, Lasar Segall, Louis Moilliet, Lovis Corinth, Ludwig Meidner, Lyonel Feininger, Marc Chagall, Marg Moll, Marie Laurencin, Max Beckmann, Max Ernst, Milly Steger, Oskar Kokoschka, Oskar Schlemmer, Otto Dix, Otto Mueller, Otto Nagel, Pablo Picasso, Paul Klee, Paul Kleinschmidt, Paula Modersohn-Becker, Rudolf Belling, Wassily Kandinsky, Wilhelm Lehmbruck
The exhibition "CASTAWAY MODERNISM. Basel's Acquisitions of Modern Art" is on view until February 19, 2023 at Kunstmuseum Basel (Switzerland).
This event is part of our monthly series Flight or Fight. stories of artists under repression.
Future events and the recordings of past events can be found HERE.
The Fritz Ascher Society is a not-for-profit 501(c)3 organization. Your donation is fully tax deductible.
YOUR SUPPORT MAKES OUR WORK POSSIBLE. THANK YOU.
Share This