Dear Friends,
When the artist Ben-Zion was born in 1897, his hometown Starokostiantyniv belonged to the Russian Empire. By the time he left for the United States, it belonged to the Ukraine/Poland. Today it again belongs to the Ukraine, and is brutally attacked and destroyed by the Russian army. As the casualties are mounting, we hope for peace, democracy and independence in the Ukraine.
Join us on Wednesday, April 6 for a ZOOM LECTURE in our monthly series "Flight or Fight. stories of artists under repression" about the painter, printmaker, sculptor, educator, and poet:
Wednesday, April 6, 12:00pm
"Ben-Zion (1897-1987): Man of Many Faces"
Featuring Tabita Shalem and Ori Z Soltes )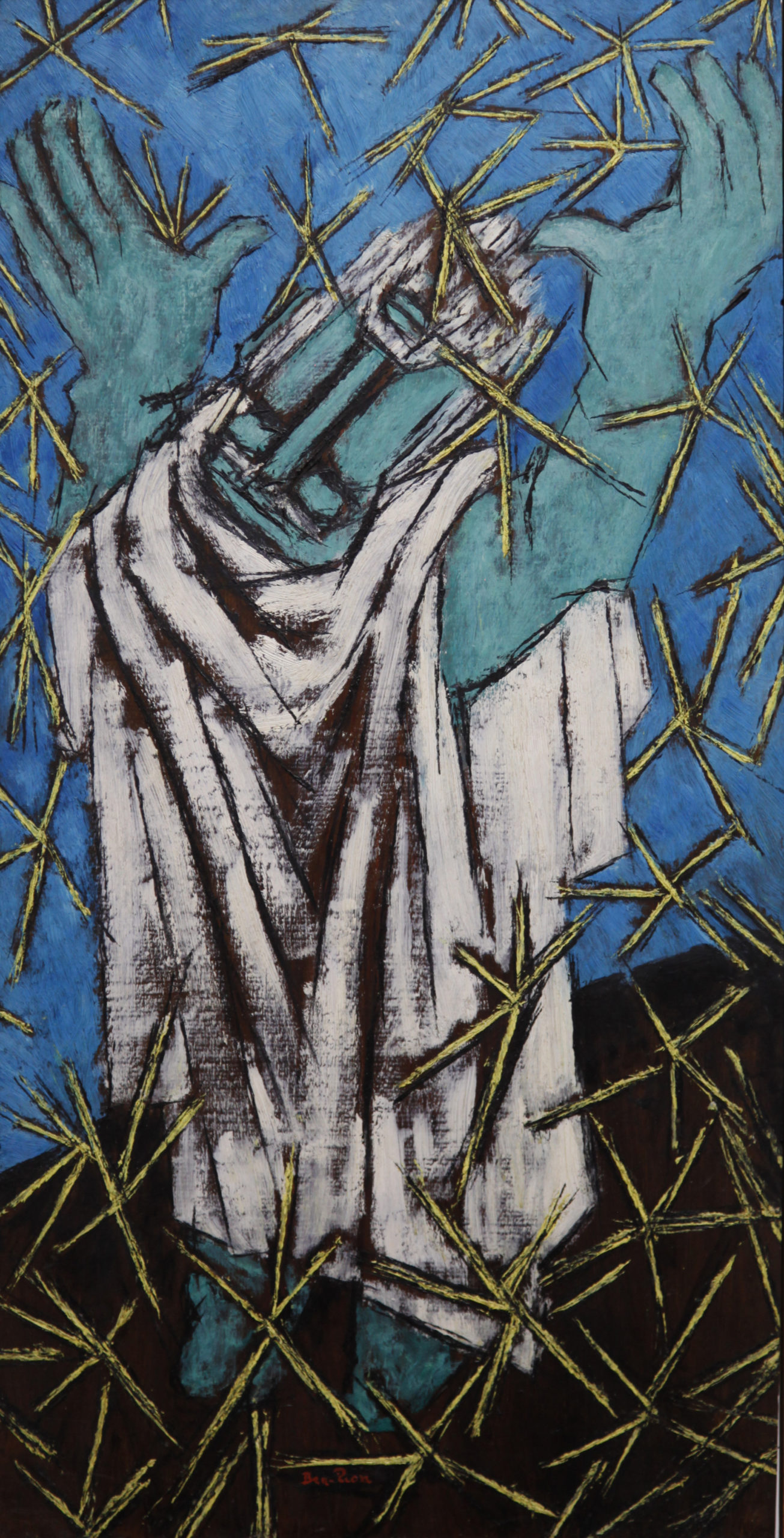 Ben-Zion, Prophet and Stars, 1950, Oil on Wood, 36 x 18 inches
Born in the Russian Empire, Ben-Zion (Benzion Weinman, 1897-1987) immigrated to New York City between the wars, arriving as a craftsman of words whose cultural Zionist convictions led him to write his poetry in Hebrew. By the early 1930s, the rise of fascism and its particularized manipulations of language drove him to despair of the power of words and to turn to visual art as a medium of expression. Endlessly creative, across the next six decades he produced a flood of drawings and oil paintings and sculptures often made by re-visioning found objects of wood, stone, and iron. As a founding member of the expressionist group, "The Ten"–that included among others a young Mark Rothko–Ben-Zion addressed social, political, and cultural reality in a style simmering between abstract and figurative sensibilities, but governed by intense emotive power.
This program features Tabita Shalem (Curator of the Ben-Zion Collection in New York City) and Ori Z Soltes (former director and curator of the B'nai B'rith Klutznick National Jewish Museum in Washington, DC), who co-curated a comprehensive Ben-Zion exhibition at the National Jewish Museum in 1997 on the centenary of the artist's birth. Their conversation will offer an insightful exploration of the work of this remarkable, under-represented artist, moderated by FAS Director Rachel Stern.
And we are happy to announce another LIVE EVENT:
Thursday, April 14, 6:00-7:30pm ET
"Identity, Art and Migration.
Artist Refugees from Nazi Germany and Today"
School of Visual Arts
133/141 West 21st Street Room 101C, New York, NY 10011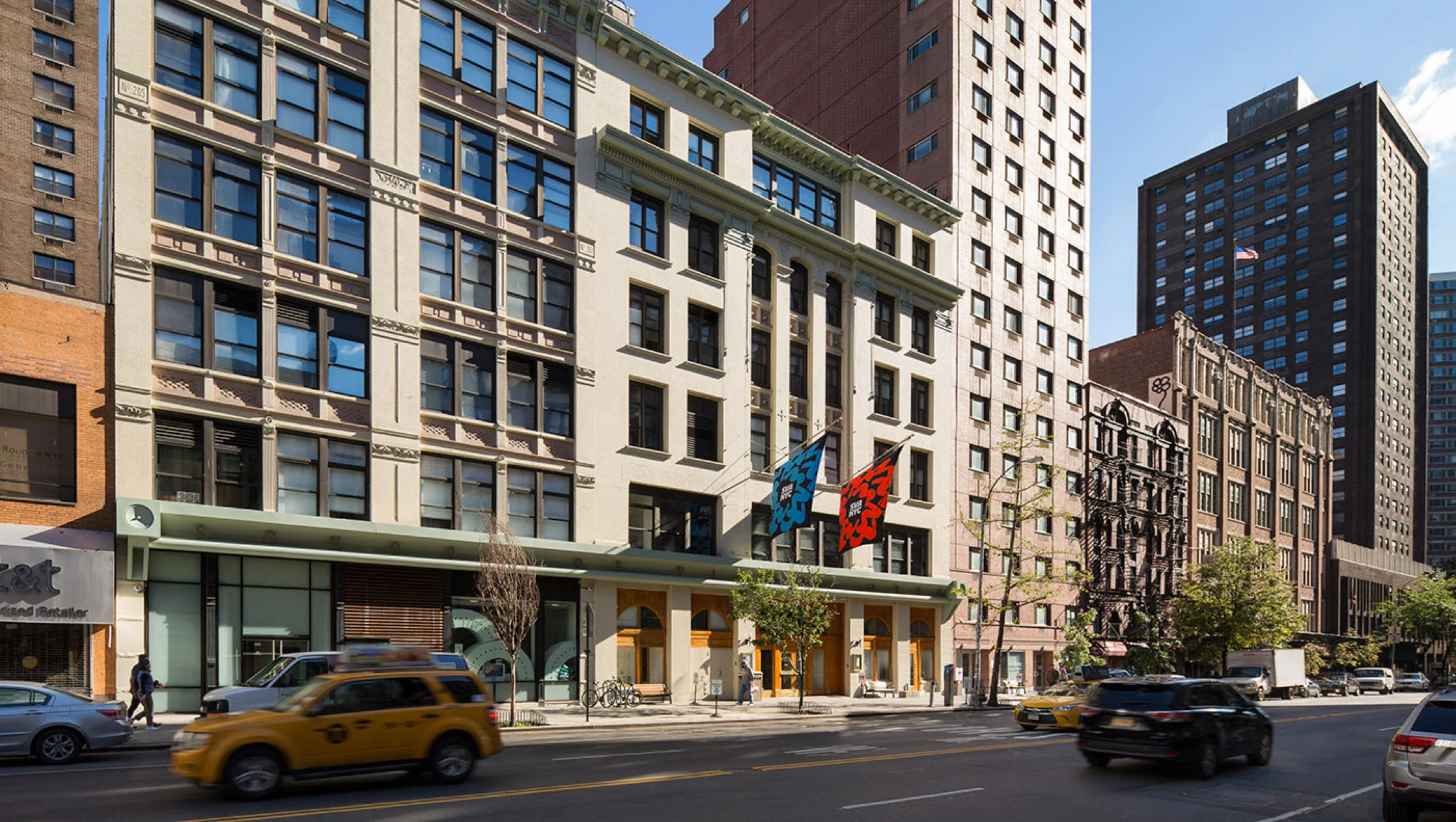 Note: Attendees must provide proof of vaccination (including booster, if eligible) and advance Eventbrite registration.
Presented by BFA Visual & Critical Studies, the SVA Honors Program, and The Fritz Ascher Society for Persecuted, Ostracized, and Banned Art.
In honor of The Fritz Ascher Society for Persecuted, Ostracized and Banned Art's virtual exhibition "Identity, Art and Migration," this panel discussion probes historical and all-too contemporary fault lines of persecution, migration, intolerance, cultural complexity and art. Historians, curators and artists come together to discuss the life and work of artists who were persecuted by the German Nazi regime and came to the US during the first half of the 20th century, while also hearing from living artists who are facing the challenge of relocation to the United States and its transformative effect on individual identity today. How do artists, with their particular set of sensibilities respond in their work and life to migration and exile?
Speakers:
Yasi Alipour, Iranian artist/writer based in Brooklyn
Rebecca Erbelding, PhD, author and historian based in Washington DC
Ori Z Soltes, PhD, Georgetown University in Washington DC
David Stern, German-born American figurative painter based in Manhattan
Moderators:
Jeremy Cohan, PhD, sociologist and director of the Honors Program at SVA, New York
Rachel Stern, Founding Director and CEO of The Fritz Ascher Society, New York
The online exhibition "Identity, Art and Migration" tells a distinctly human story of how circumstance impacts selfhood. Through the lens of seven artist case studies and interdisciplinary scholarship, we investigate US immigration of European refugees during the first half of the 20th century: Anni Albers, Friedel Dzubas, Eva Hesse, Rudi Lesser, Lily Renee, Arthur Szyk and Fritz Ascher. The exhibition underscores the transformative effect of forced migration on individual identity.
Generously sponsored by the Consulate General of the Federal Republic of Germany in New York.
Exciting news: I spoke with Lisa Lipkin of the podcast THE BRAND CALLED YOU about "The Art of Survival – The works of persecuted, ostracized and banned artists":
Thank you for being part of our community. Your support makes our work possible.