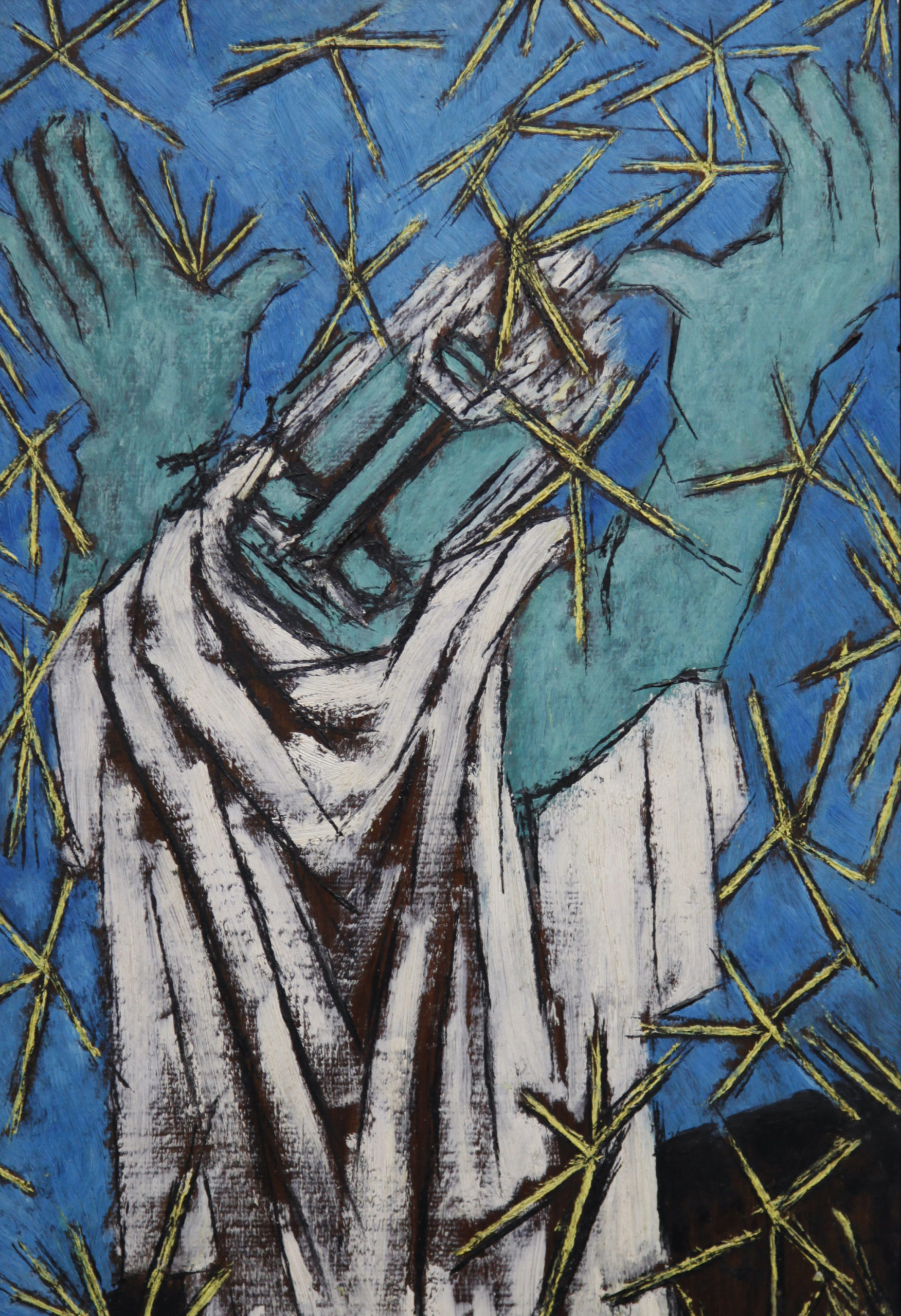 Ben-Zion (1897-1987):
Man of Many Faces
Featuring Tabita Shalem and Ori Z Soltes
April 6, 2022 @ 12:00 pm

-

1:00 pm

|

Free
Born in the Russian Empire, Ben-Zion (Benzion Weinman, 1897-1987) immigrated to New York City between the wars, arriving as a craftsman of words whose cultural Zionist convictions led him to write his poetry in Hebrew. By the early 1930s, the rise of fascism and its particularized manipulations of language drove him to despair of the power of words and to turn to visual art as a medium of expression. Endlessly creative, across the next six decades he produced a flood of drawings and oil paintings and sculptures often made by re-visioning found objects of wood, stone, and iron. As a founding member of the expressionist group, "The Ten"–that included among others a young Mark Rothko–Ben-Zion addressed social, political, and cultural reality in a style simmering between abstract and figurative sensibilities, but governed by intense emotive power.
Image above: Detail of Ben-Zion, Prophet and Stars, 1950, Oil on Wood, 36 x 18 inches. Private collection
This program features Tabita Shalem (Curator of the Ben-Zion Collection in New York City) and Ori Z Soltes (former director and curator of the B'nai B'rith Klutznick National Jewish Museum in Washington, DC), who co-curated a comprehensive Ben-Zion exhibition at the National Jewish Museum in 1997 on the centenary of the artist's birth. Their conversation will offer an insightful exploration of the work of this remarkable, under-represented artist, moderated by FAS Director Rachel Stern.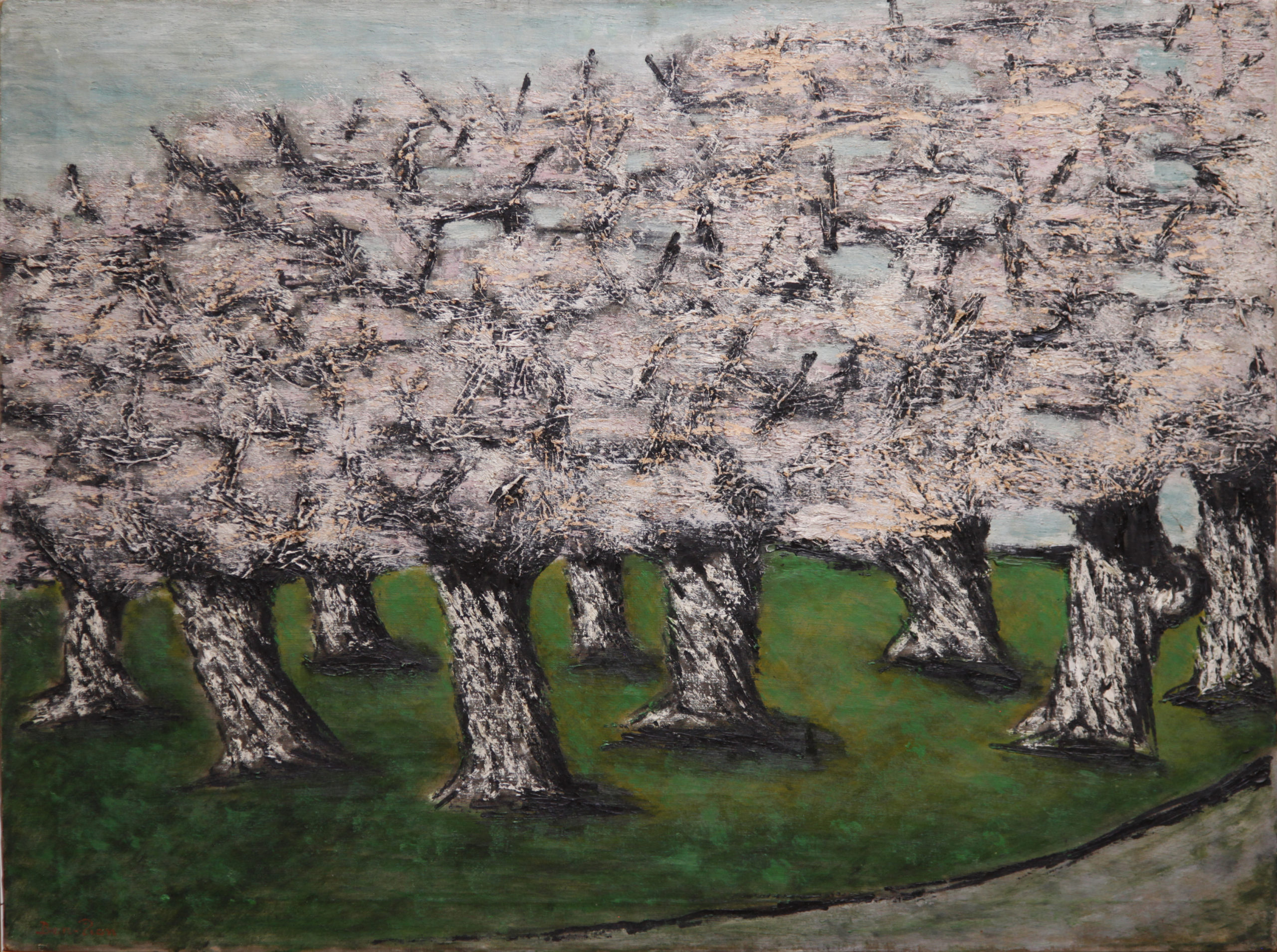 Ben-Zion, The Pink Orchard, 1945. Oil on Canvas. Private collection
Tabita Shalem worked closely with Ben-Zion in the last decade of his life assisting with the publication of his literary works and select exhibitions. For the next 25 years Tabita continued working with Ben-Zion's widow, Lillian. Together, they envisioned the preservation of his legacy by archiving, documenting, and maintaining his prolific body of work. The unique nature of the living and studio space containing the vast collections of ancient and ethnographic artifacts as Ben-Zion lived and worked in it, was preserved. Since Lillian's death in 2012, Tabita has opened the space to historians, curators, collectors, and artists from all over the world. She continues to lay the groundwork for developing exhibitions, scholarship, and other partnerships that honor Ben-Zion's multi-faceted life and work. Tabita has advanced training in psychotherapy and imagery which enhances her work in the area of creativity and art.
Ori Z Soltes, PhD, teaches at Georgetown University across the disciplines of theology, art history, philosophy and politics. He is the former Director and Curator of the B'nai B'rith Klutznick National Jewish Museum where he curated some 80 exhibitions. He is the author of several hundred articles and catalogue essays, and the author or editor of 25 books, including The Ashen Rainbow: The Holocaust and the Arts; Symbols of Faith: How Jewish, Christian, and Muslim Art Draw from the Same Source; and Tradition and Transformation: Three Millennia of Jewish Art and Architecture (second edition forthcoming).
To find out more about the artist or to get in touch with Tabita Shalem, visit the website HERE.
This event is part of our monthly series
Flight or Fight. stories of artists under repression.
Future events and the recordings of past events can be found HERE.
Share This