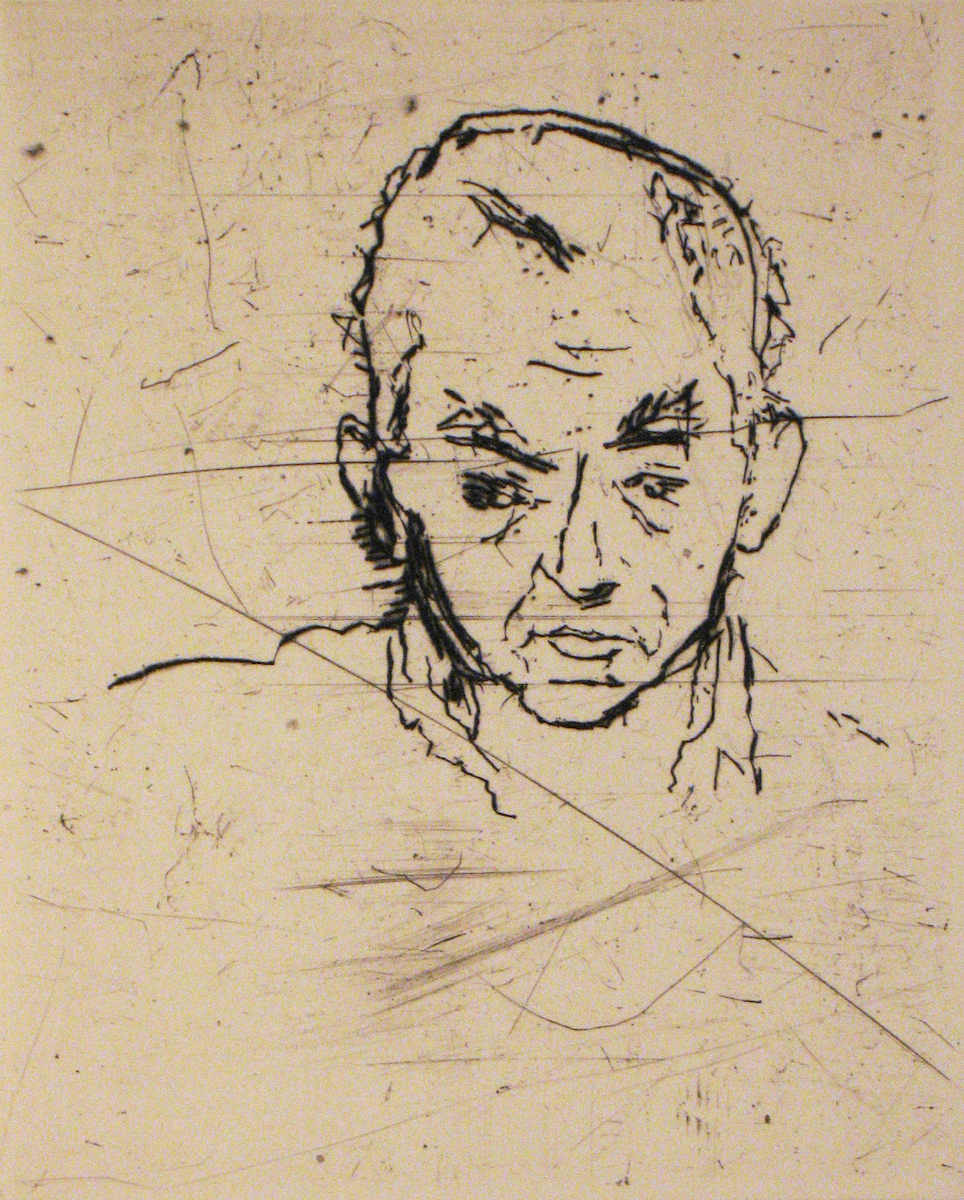 Rudi Lesser (1902–1988):
The Forgotten and Rediscovered Artist
Featuring Lillie Johnson Edwards, PhD and Ori Z. Soltes, PhD
October 20, 2021 @ 12:00 pm

-

1:00 pm

|

Free
Rudi Lesser, a graphic artist already gaining significant recognition in his twenties in Germany, survived the Holocaust in Scandinavia. Interestingly, he immigrated to the US just after the war, in 1946, and although achieving success in New York–and as the founder of the graphic arts department at Howard University in Washington, DC–never felt at home here. He returned to a different Germany, in 1957, where he lived in relative poverty and obscurity–but apparent contentment–for the remaining thirty years of his long life.
Lesser was one of over 10 Jewish refugee professors at Howard University and among the more than 60 at Black colleges, primarily in the South. Like other Jewish and white progressives and liberals of his era, he was a member of the NAACP (National Association for the Advancement of Colored People).
Image above: Detail of Rudi Lesser, Self-Portrait, 1987. Drypoint etching; 5¾  x 4½ in. Private Collection, Berlin © Volkmar Reichmann
Featuring Lillie Johnson Edwards, PhD, Professor Emerita of History and African American studies at Drew University in Madison, NJ in conversation with Ori Z Soltes, PhD, Teaching Professor at Georgetown University, Washington DC. Moderated by Rachel Stern, Director and CEO of the Fritz Ascher Society, New York NY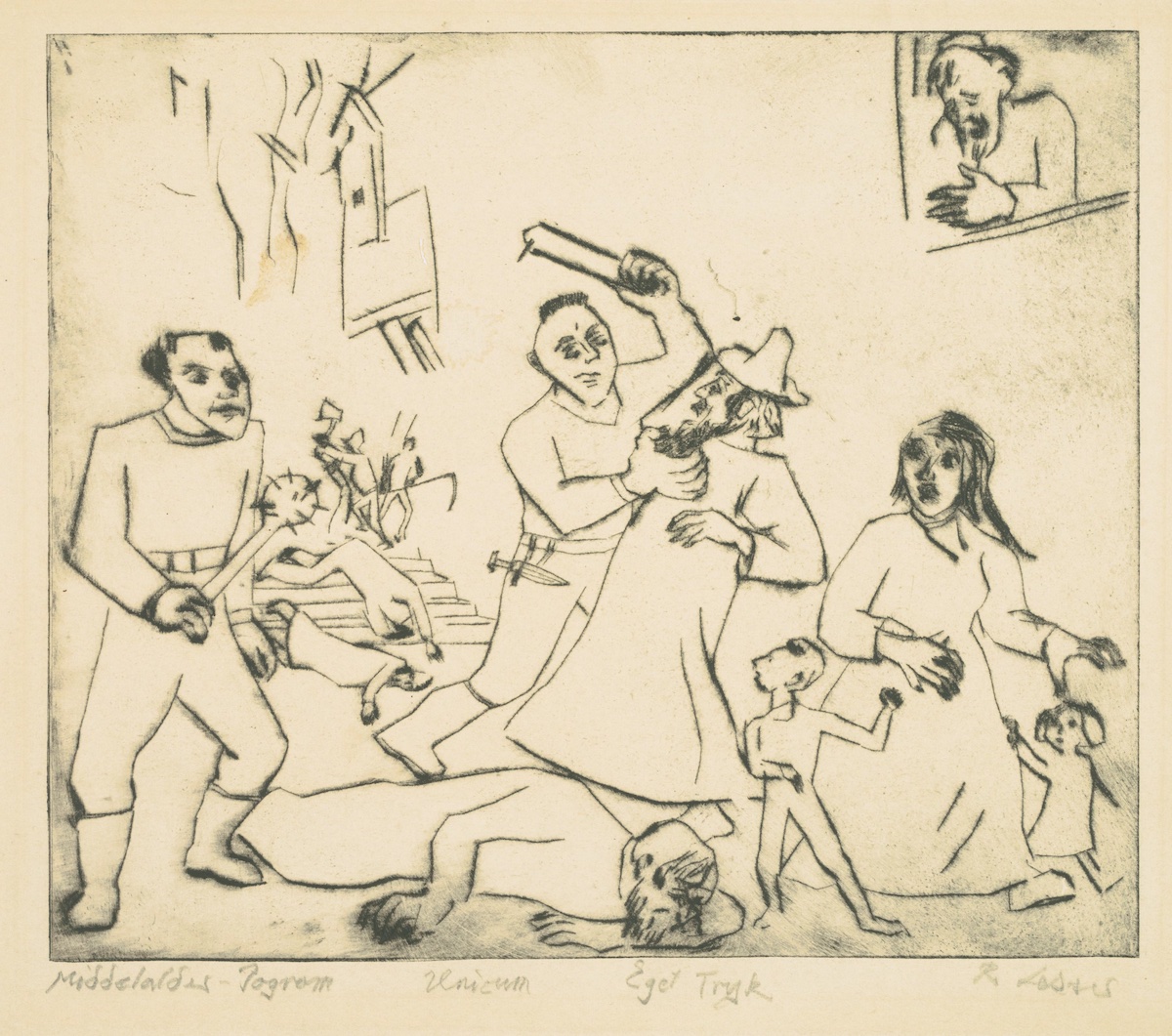 Rudi Lesser, Pogrom in the Middle Ages, 1930. Drypoint etching, 6 x 7 in. (15 x 17.4 cm). Leo Baeck Institute New York 78.381 © Volkmar Reichmann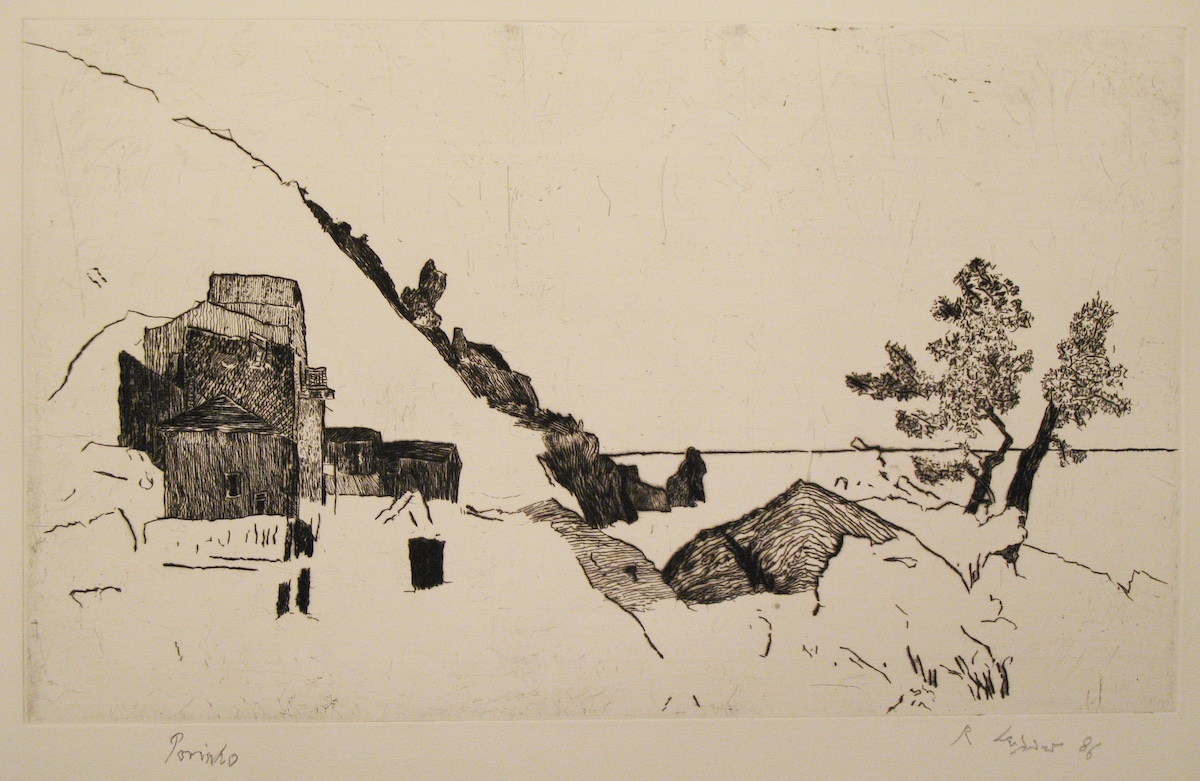 Rudi Lesser, Portinho, 1986. Drypoint etching; 11½ x 19 ½ in. (29.7 x 49.6 cm). Private Collection Berlin © Volkmar Reichmann
Dr. Lillie Johnson Edwards is Professor Emerita of History and African American studies at Drew University in Madison, NJ where she served as the Director of Pan-African Studies and American Studies and received awards for distinguished teaching. She is a Phi Beta Kappa graduate of Oberlin College and received her doctorate from the University of Chicago. Dr. Edwards lectures and consults for K-12 schools, libraries, historical societies, museums, and faith-based organizations. She has been a guest lecturer for the National Jewish Museum, Apple, the League of Women Voters, and the Montclair Adult School. She currently serves on the Oberlin College Board of Trustees; chairs the church council of St. Mark's United Methodist Church, Montclair, NJ; and serves on the Board of Ordained Ministries of the New Jersey Conference of the United Methodist Church. Dr. Edwards is a native of Columbus, Georgia. She and her husband, Paul B. Edwards, reside in FL and NJ and have two adult children.
Dr. Ori Z Soltes teaches at Georgetown University across the disciplines of theology, art history, philosophy and politics. He is the former Director and Curator of the B'nai B'rith Klutznick National Jewish Museum where he curated some 80 exhibitions. He is the author of several hundred articles and catalogue essays, and the author or editor of 25 books, including The Ashen Rainbow: The Holocaust and the Arts; Symbols of Faith: How Jewish, Christian, and Muslim Art Draw from the Same Source; and Tradition and Transformation: Three Millennia of Jewish Art and Architecture and Immortality, Memory, Creativity, and Survival: The Arts of Alice Lok Cahana, Ronnie Cahana and Kitra Cahana (FAS 2020)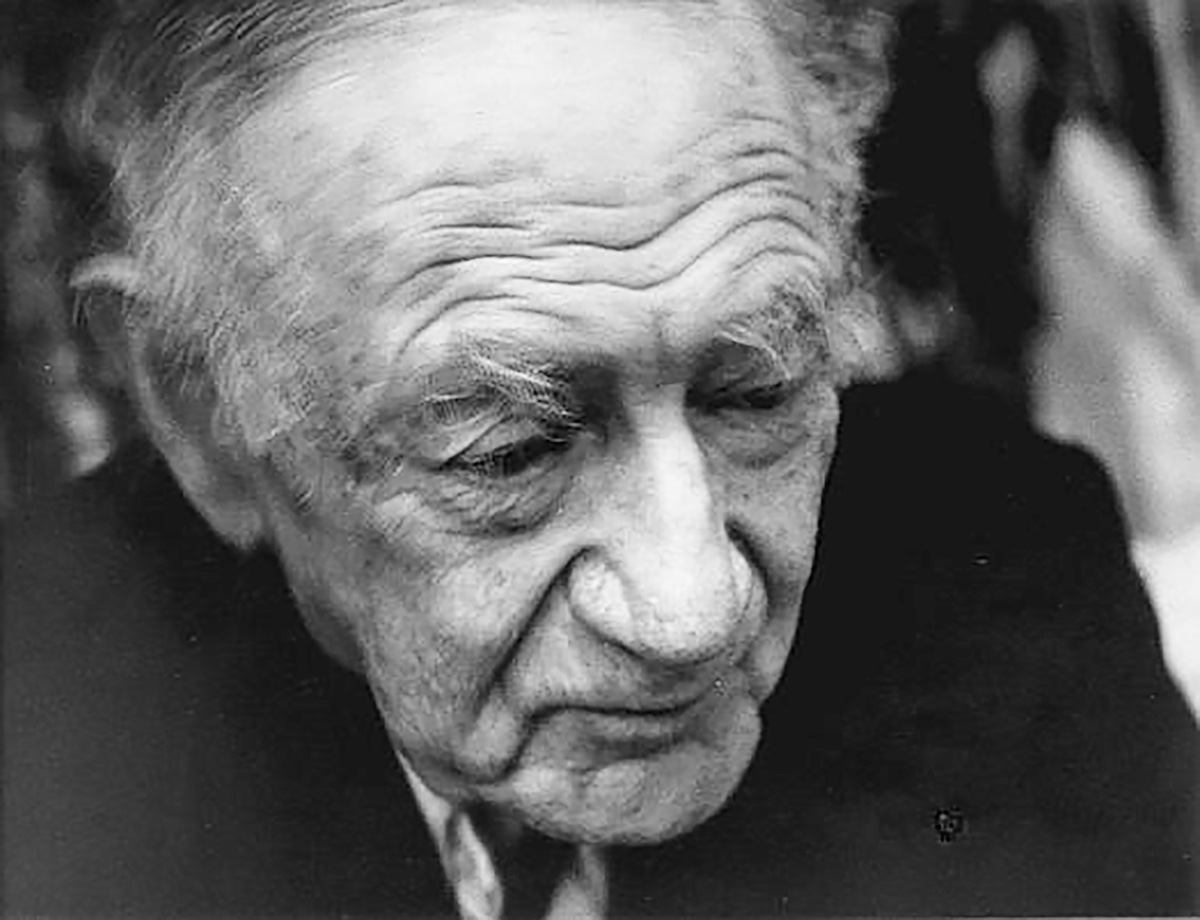 Rudi Lesser, Photograph c. 1986. Photographer Alf Trenk. Private Collection.
This is an event of our online project "Identity, Art and Migration" in which we investigate US immigration of European refugees during the first half of the 20th century through the lens of seven artist case studies: Anni Albers, Friedel Dzubas, Eva Hesse, Rudi Lesser, Lily Renee, Arthur Szyk and Fritz Ascher.
What is it that defines human identity? DNA? Language? Culture? Landscape? Polity? Or is it a combination of all of these factors? How do the sources of identity make it easy or difficult for individuals who migrate from one location to another—by choice or under duress—not merely to adapt but to become fully comfortable within their new home? How do artists, with their particular set of sensibilities—and who are purveyors of, respondents to, and shapers of culture—respond to their own migration? How do they transfer the diverse identity norms of the worlds they leave behind to the new worlds into which they arrive? Can they translate from one language of images to another? 
Each one of the seven artists featured in this project was affected in different ways by Nazi policies and came as a refugee to the United States, to remain or not to remain here—or hiding within Germany throughout the war. The life and work of each of these artists addresses the issue of identity and the particulars of its expression from slightly different angles. As a compendium, they all serve as an intensified and emphatic articulation of the broader issues of relocation, transformation and the psychological and cultural self as a centerpiece of human being.
Generously sponsored by the Consulate General of the Federal Republic of Germany in New York.
Share This