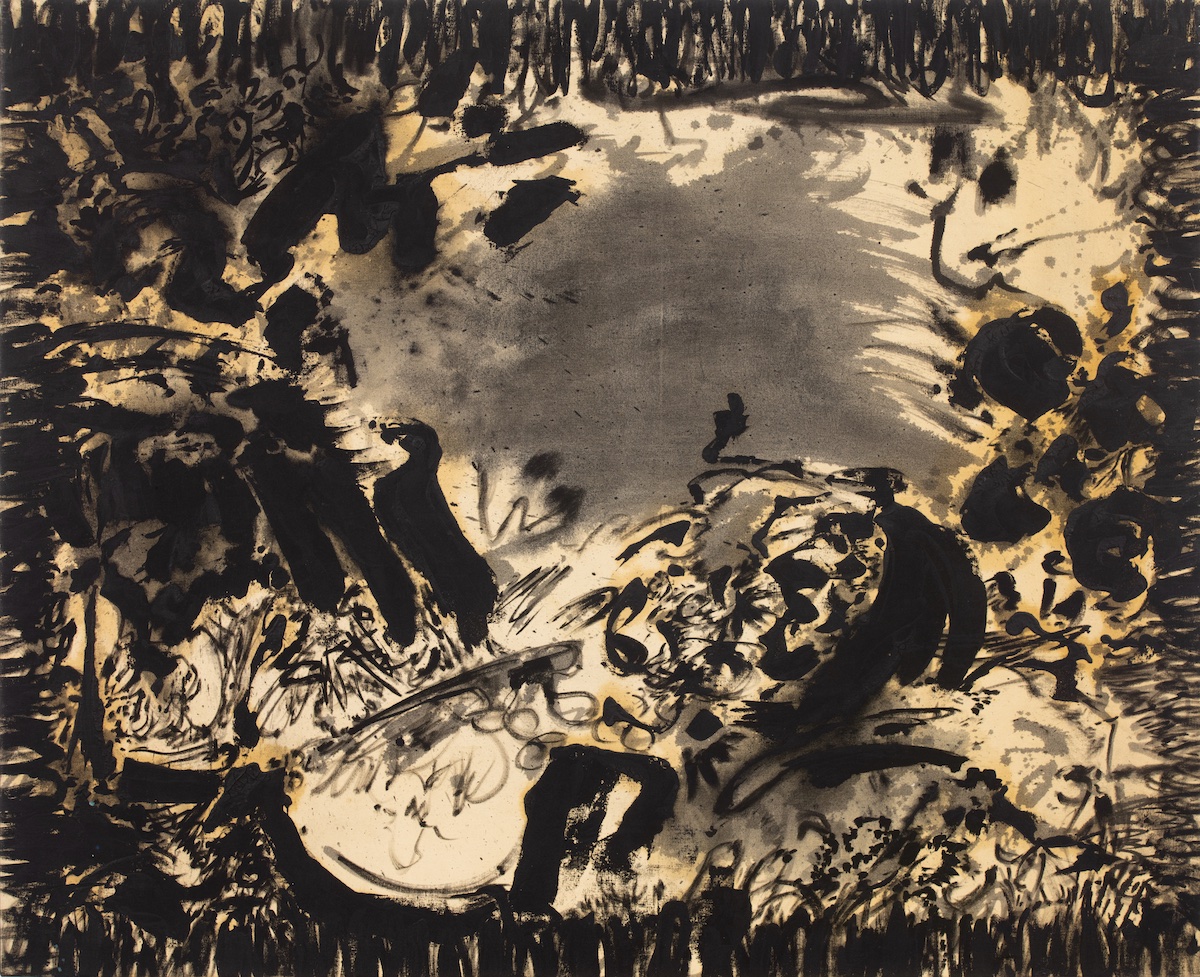 Remembering Friedel:
An Intimate View of Friedel Dzubas (1915-1994)
Featuring Karen Wilkin and Sandi Slone
October 27, 2021 @ 12:00 pm

-

1:00 pm

|

Free
In a prolific career that spanned nearly five decades, Friedel Dzubas (b. Berlin, 1915–d. 1994, Newton, Mass.) articulated his mature style by the 1970s, creating a striking visual language from counterpoised abstract shapes of brushed color that he juxtaposed, overlapped, and opened to reveal his gessoed grounds. Yet, in prior years, Dzubas's early work in Berlin were influenced by Expressionist artist of the two primary groups known as Die Brücke and Die Blaue Reiter. As Dzubas told curator Charles Millard in 1982, "Their unheard-of brashness of color; that was really brave. That was very exciting. Color's an emotional thing. These people not only spoke directly; they felt deeply. There was passion." His early pen and ink watercolors embed the bold coloration of these artists, and once in America (1939), their influence carried over into the striking colors of his works of gestural abstraction in the 1950s. Considered a Second-Generation Abstract Expressionist by the time he visited his family in Berlin in 1959, twenty years after his initial immigration, he underwent a transformative change during his ten-month sojourn in Germany. His conflicted feelings about his mixed Jewish-Catholic background could be felt in the paintings devoid of coloration that he began there. A series of twenty-one black and grey oil "drawings" of allover linearity with titles such as Other Side, Monk, Temptation, Cavalry, Last Station, and Vesper, some in tondo format and others in large-scale vertical rectangles, speak to the effect on him of a spiritual crisis even as he justified these works as responses to his abiding love of the Baroque churches he revisited while there. This split in identity was never resolved: his Jewishness, though never far from his mind, was never spoken of during his lifetime in America.
Image: Friedel Dzubas, Self-Portrait, 1961. Oil on canvas, 43 ¾ x 54 in. (111.12 x 137.1 cm). Friedel Dzubas Estate, Inventory no. 055 Photography by Jason Mandella. ©Estate of Friedel Dzubas
The painter Sandi Slone and the curator/critic Karen Wilkin both knew the German-born abstract painter Friedel Dzubas (1915-1994), professionally and personally, and frequented his studio during his years in Boston, where he taught and made some of his most characteristic work. They share their recollections of the artist and his work. Moderated by Rachel Stern, Director and CEO of the Fritz Ascher Society in New York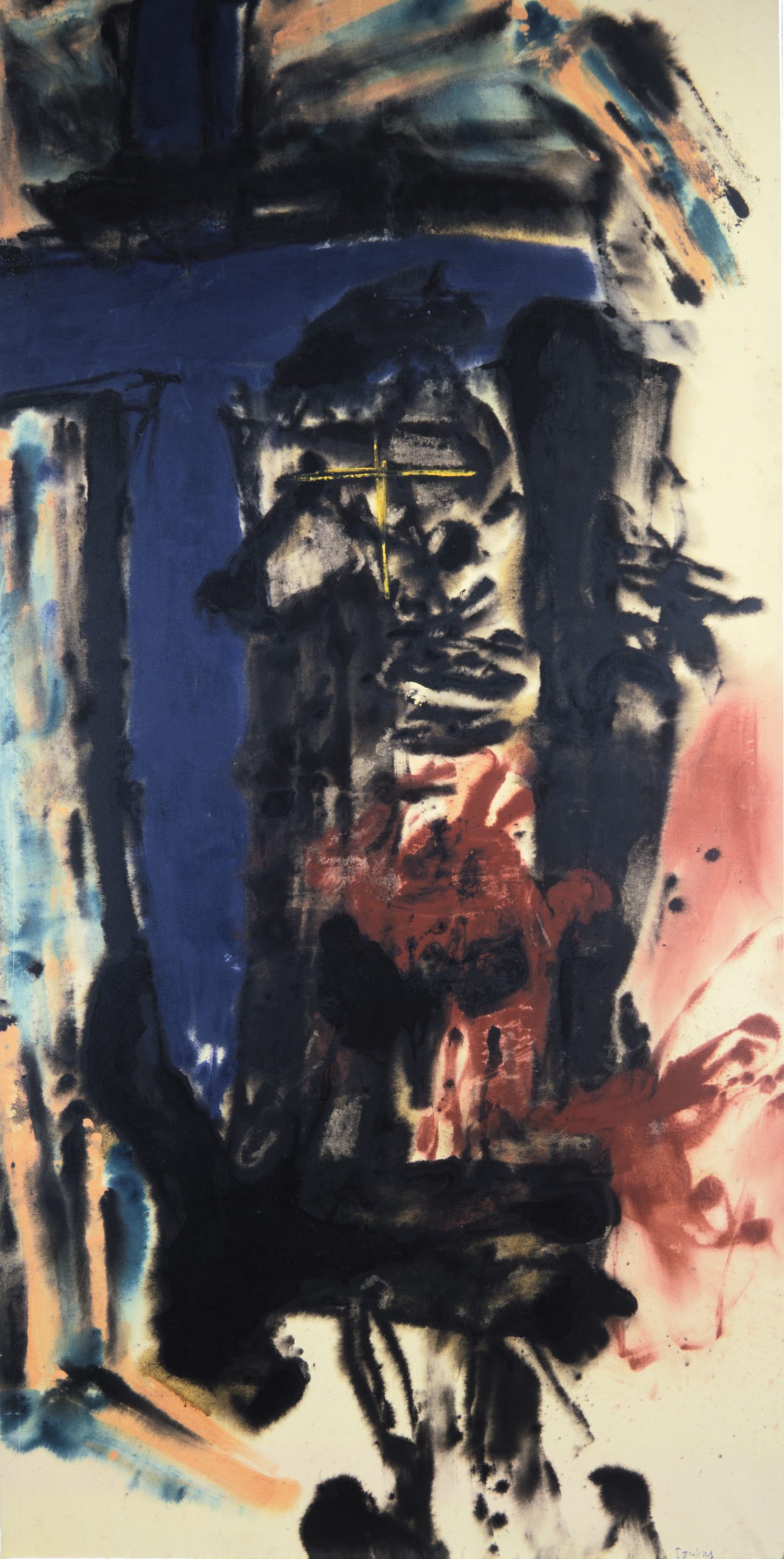 Friedel Dzubas, Early Grave, 1957. Oil on canvas, 94 7⁄8 x 47 in. (241 x 120 cm). Collection of the Middlebury College Museum of Art, Middlebury, Vermont  © Estate of Friedel Dzubas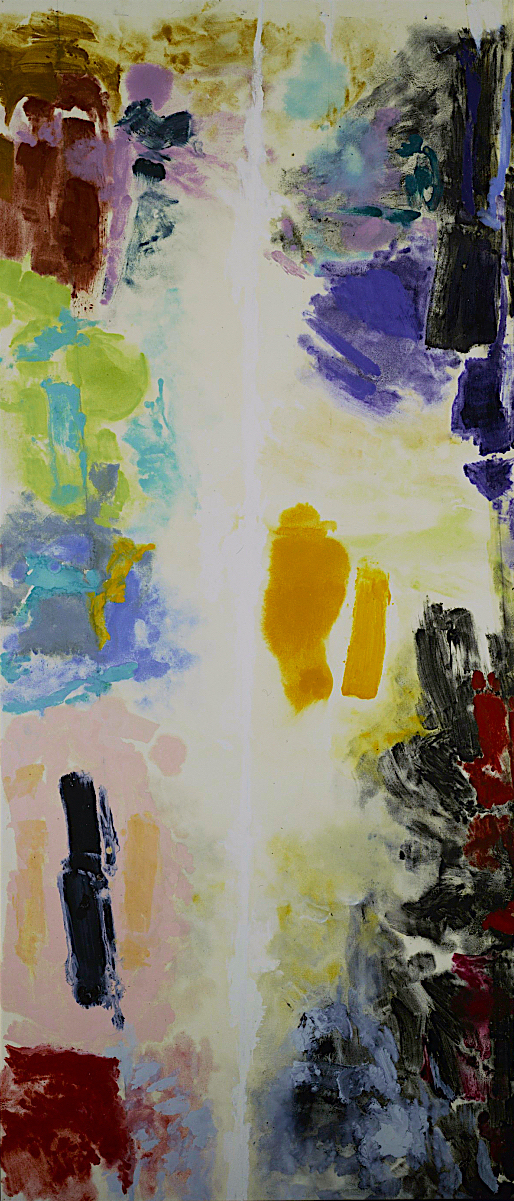 Friedel Dzubas, Cleavage, 1990. Magna (acrylic) on canvas, 1013⁄16 x 4311⁄16 in. (257 x 110.9 cm). Private Collection © Estate of Friedel Dzubas
Karen Wilkin is a New York-based curator and critic. Educated at Barnard College and Columbia University, she is the author of monographs on Stuart Davis, David Smith, Anthony Caro, Isaac Witkin, Kenneth Noland, Helen Frankenthaler, Giorgio Morandi, Georges Braque, and Hans Hofmann, and has organized exhibitions of their work internationally. She was a juror for the American Pavilion of the 2009 Venice Biennale and a contributing editor of the Stuart Davis and Hans Hofmann Paintings Catalogues Raisonné. The Contributing Editor for Art for the Hudson Review and a regular contributor to The New Criterion and the Wall Street Journal, Ms. Wilkin teaches in the New York Studio School's MFA program.
Sandi Slone is a New York-based painter, educated at The Boston Museum School/Tufts University and Wellesley College. Her paintings have been exhibited extensively with 42 solo and 130 group shows internationally; many of her works are held in distinguished Museum and private collections including the Museum of Modern Art, NY. She has taught at Harvard University, Brandeis University and the School Of visual Arts, NY, among other institutions. Sandi Slone is a co founder of Art Omi International and founding board member of The Fields Sculpture Park in Ghent , NY. Among other honors she has received a Ford Foundation fellowship.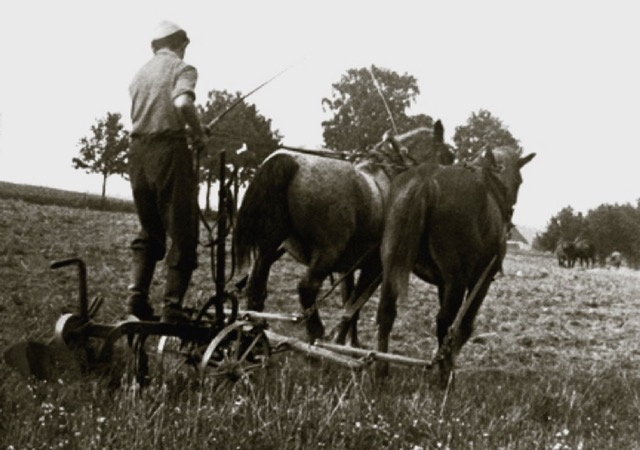 Friedel Dzubas harrowing a field with a team of horses, a privilege reserved for the Praktikanten (training assistants) at Gross Breesen, Silesia, Germany, ca. 1937-38. Image courtesy of Heidi Landecker. Photo restoration by Morgan Dzubas. ©Estate of Friedel Dzubas
This is an event of our online project "Identity, Art and Migration" in which we investigate US immigration of European refugees during the first half of the 20th century through the lens of seven artist case studies: Anni Albers, Friedel Dzubas, Eva Hesse, Rudi Lesser, Lily Renee, Arthur Szyk and Fritz Ascher.
What is it that defines human identity? DNA? Language? Culture? Landscape? Polity? Or is it a combination of all of these factors? How do the sources of identity make it easy or difficult for individuals who migrate from one location to another—by choice or under duress—not merely to adapt but to become fully comfortable within their new home? How do artists, with their particular set of sensibilities—and who are purveyors of, respondents to, and shapers of culture—respond to their own migration? How do they transfer the diverse identity norms of the worlds they leave behind to the new worlds into which they arrive? Can they translate from one language of images to another? 
Each one of the seven artists featured in this project was affected in different ways by Nazi policies and came as a refugee to the United States, to remain or not to remain here—or hiding within Germany throughout the war. The life and work of each of these artists addresses the issue of identity and the particulars of its expression from slightly different angles. As a compendium, they all serve as an intensified and emphatic articulation of the broader issues of relocation, transformation and the psychological and cultural self as a centerpiece of human being.
Generously sponsored by the Consulate General of the Federal Republic of Germany in New York.
Share This