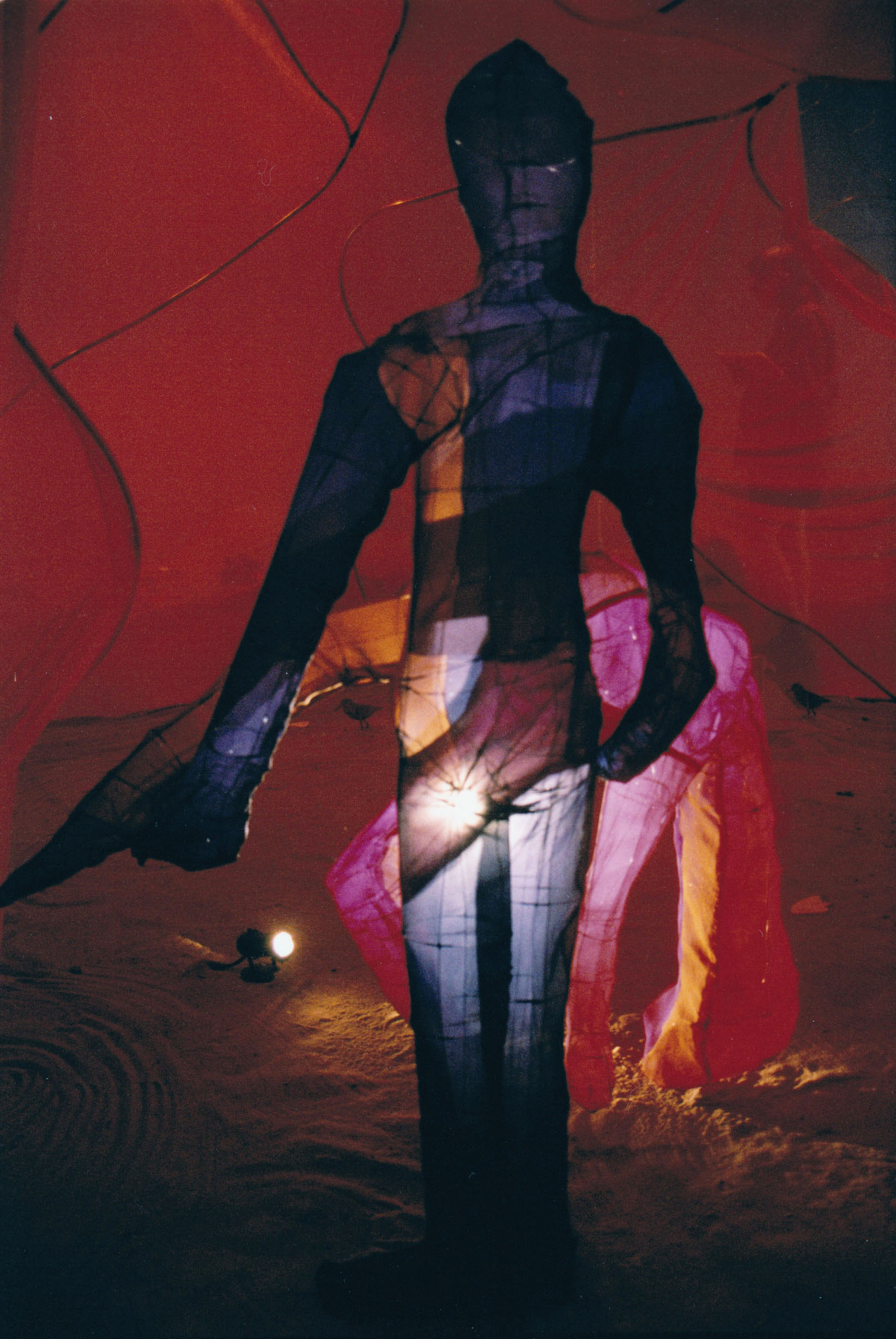 From Generation to Generation:
The Upbringing and Art of
Mimi Gross (born 1940, New York)
October 3, 2022 @ 12:00 pm

-

1:00 pm

|

Free
Mimi Gross is the daughter of well-known sculptor Chaim Gross (1902–1991). She grew up to become an artist and one obvious question one might ask is how her work was influenced by and/or diverged from her father's work. But both Chaim and his wife Renee were immigrants–so New York City-born Mimi grew up as an American in an immigrant household, which might raise the question: were there issues derived from the particulars of her growing up that affected her and her art–and might one imagine the curve of her life as different in a non-immigrant context, or a context experienced at a different time in American and world history?
These and other questions are discussed in a dialogue between Mimi Gross and Georgetown University Professor Ori Z Soltes. Rachel Stern, Founder and CEO of the Fritz Ascher Society, introduces the program.
Image above: Mimi Gross, Songs of the Senses, 1991. Installation at Inax Gallery, Japan © Mimi Gross
Mimi Gross, After Manet's "the Bar at the Folies Bergere", 1978. Pastel drawing for O'Neal's restaurant mirror, 55 x 75 inches © Mimi Gross
Mimi Gross, Dark Air, After Delacroix's "Women of Algiers", 1980-1981. Oil paint on mixed media, 109" x 115" x 20" © Mimi Gross
Mimi Gross is a painter, as well as a set-and-costume designer, and maker of interior and exterior installations.  She has lived and worked in TriBeCa for the last 40 years, and is known especially for her portraiture, and for working with oil crayon and chalk pastel, in addition to oil paint. Gross considers portraiture a form of mutual collaboration. Her paintings have a poignant expressiveness and connection to the subject. Hers is a world of bold, unapologetic color.  The directness of Gross's portraiture, and her propensity to paint all aspects of her community can be linked in particular to the work of Alice Neel, who was a close friend.
Gross's work can be found in the collections of the Jewish Museum, New York; the New York Public Library; and the Metropolitan Museum of Art, New York. She is the recipient of awards and grants including from the New York State Council on the Arts, the National Endowment for Visual Arts, the American Academy and Institute of Arts and Letters, and a "Bessie" for sets and costumes. Gross grew up in South Harlem in Manhattan. Her father was Chaim Gross, the sculptor known for woodcarving, and her parents were consummate art collectors.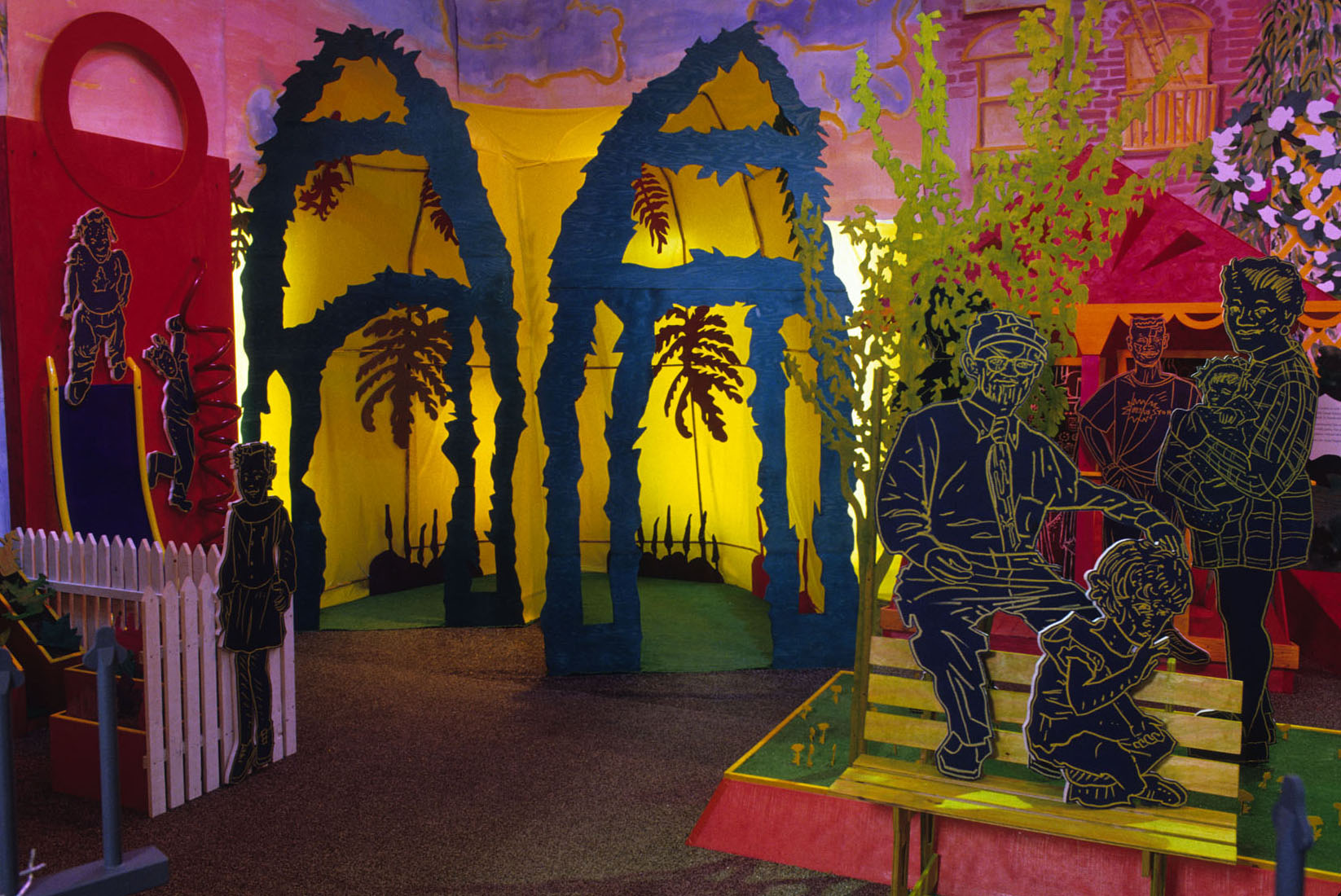 Mimi Gross, Portrait of Success Garden, 1993. Installation at the Port Authority Bus Terminal, New York, NY © Mimi Gross
Mimi Gross, Cassations, 2012. Set and costumes for Douglas Dunn and Dancers, 92nd Street Y © Mimi Gross
Mimi Gross, The Arrival, 1620, installation view October 2 – January 31, 2021 at the Provincetown Art Association and Museum © Mimi Gross
Ori Z Soltes, PhD teaches at Georgetown University across the disciplines of theology, art history, philosophy and politics. Since 1997 he is a Founding Director of the Holocaust Art Restitution Project (HARP). A former Director of the B'nai B'rit Klutznick National Jewish Museum Museum in Washington, D.C., he has extensive experience in developing and executing exhibition concepts. He is the author or editor of 25 books, including The Ashen Rainbow: The Holocaust and the Arts; Symbols of Faith: How Jewish, Christian, and Muslim Art Draw from the Same Source; and Tradition and Transformation: Three Millennia of Jewish Art and Architecture. He recently edited Immortality, Memory, Creativity, and Survival: The Arts of Alice Lok Cahana, Ronnie Cahana and Kitra Cahana (New York: The Fritz Ascher Society for Persecuted, Ostracized and Banned Art 2020).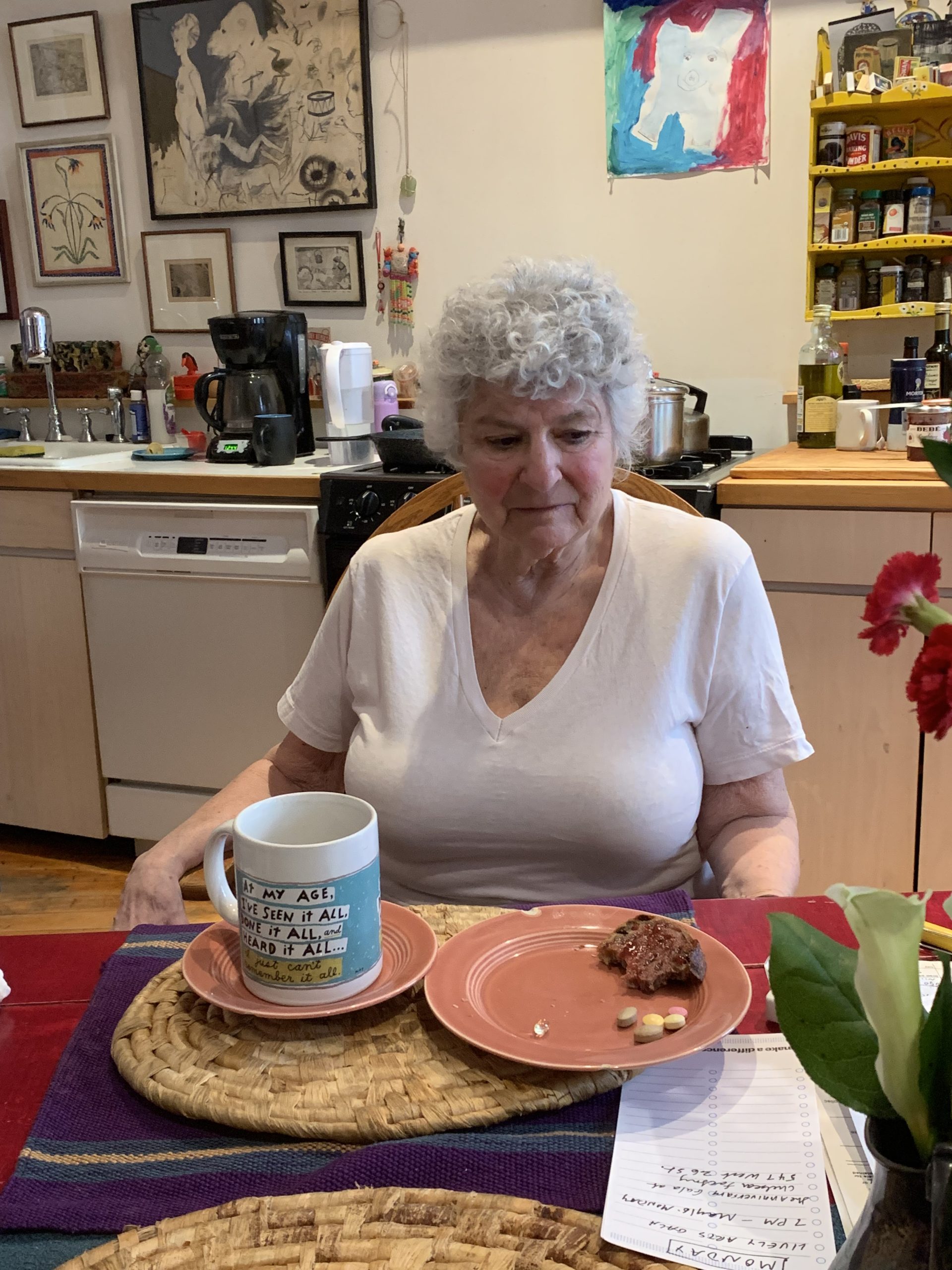 Mimi Gross in her Studio, July 2022. Photo Rachel Stern © Mimi Gross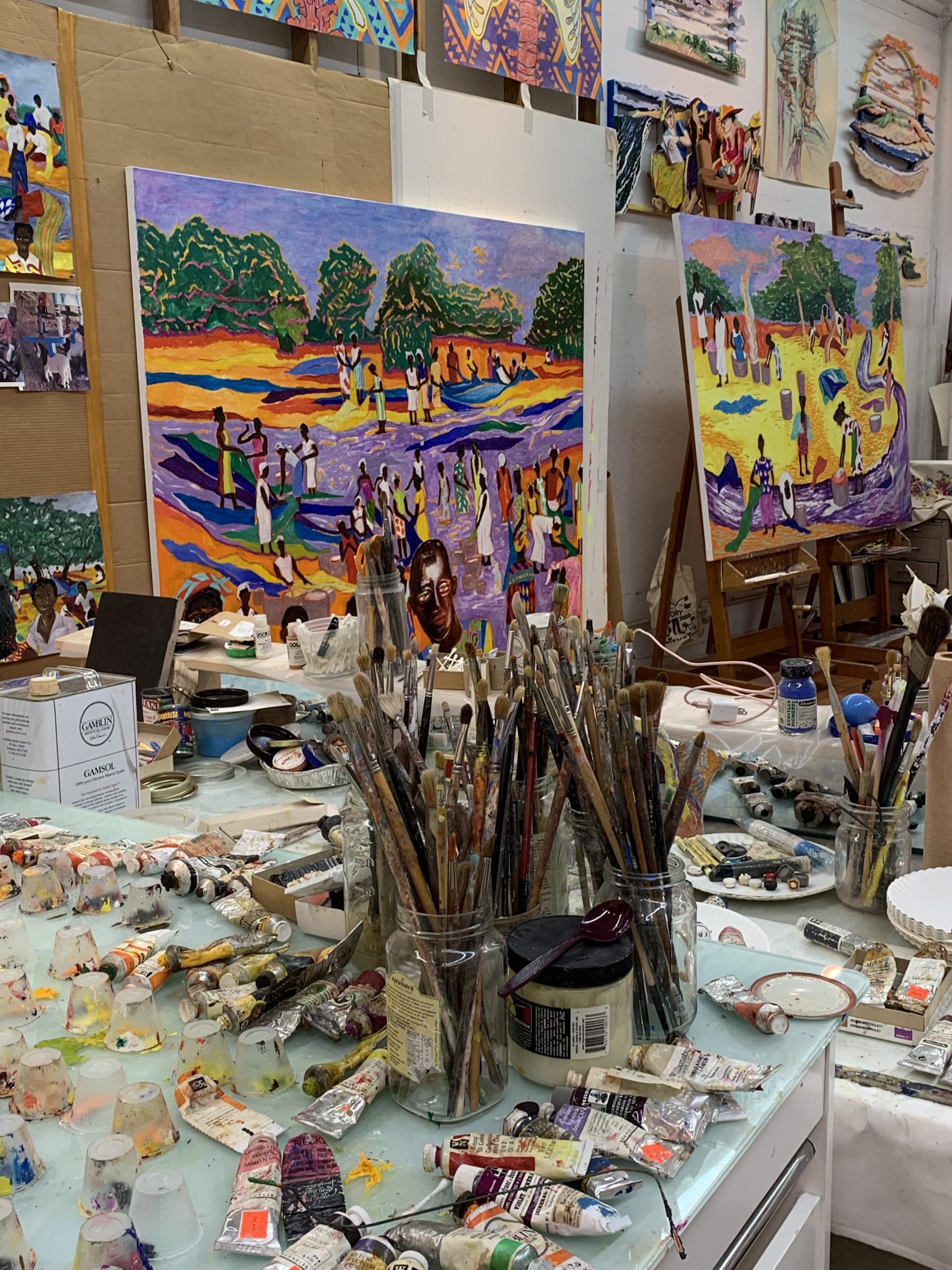 Mimi Gross Studio, July 2022. Photo Rachel Stern © Mimi Gross
This event is part of our monthly series "Flight or Fight. stories of artists under repression."
Future events and the recordings of past events can be found HERE.
We offer all our virtual programs free of charge. Please help us keep it that way. 
YOUR SUPPORT MAKES OUR WORK POSSIBLE. THANK YOU.
Share This