New Frontiers of Provenance Research:
The Mosse Art Research Initiative (MARI)
Lecture by Prof. Dr. Meike Hoffmann, Berlin (Germany)
July 21, 2021 @ 12:00 pm

-

1:00 pm

|

Free
MARI is innovative in many ways. For the first time, descendants of victims of Nazi persecution are cooperating with German institutions in a public/private partnership in provenance research. After an initial three-year research period, the successful project at Freie Universität Berlin is now being continued. Numerous works from the former Mosse collection have already been recovered and restituted. In the process, surprising stories came to light showing the whole challenge range of provenance research and restitution.
MARI's task, however, is not only to search for the works of the former collection, but also to gain insight into the strategies of the so called "Gleichschaltung" (consolidation) of the press just after the Nazis came to power in 1933, as well as the persecution situation of the family and the emigration routes of the individual members, in order to grasp the full extent of the fate and the consequences that continue until today.
In her presentation, Meike Hoffmann shows the whole range of individual cases with a focus on looted art in private hands as well as explain the key to MARI's success and its efforts to prepare a foundation of a joint, not only German, memorial culture.
Prof. Dr. Meike Hoffmann directs the Degenerate Art Research Center, the Mosse Art Research Initiative (MARI) as well as the Abraham Adelsberger Art Research Project (AAARP) at FU Berlin. She organized the first academic training on provenance research at the Free University of Berlin where she received her PhD and now teaches at the department of history and cultural studies on Degenerate Art and Nazi art policy during the Third Reich. She was a member of the Taskforce Schwabing Art Trove and participated in the follow-up research project on the Gurlitt collection at the German Lost Art Foundation and is author of Hitler's Art Dealer: Hildebrand Gurlitt, 1895–1956 amongst several other publications.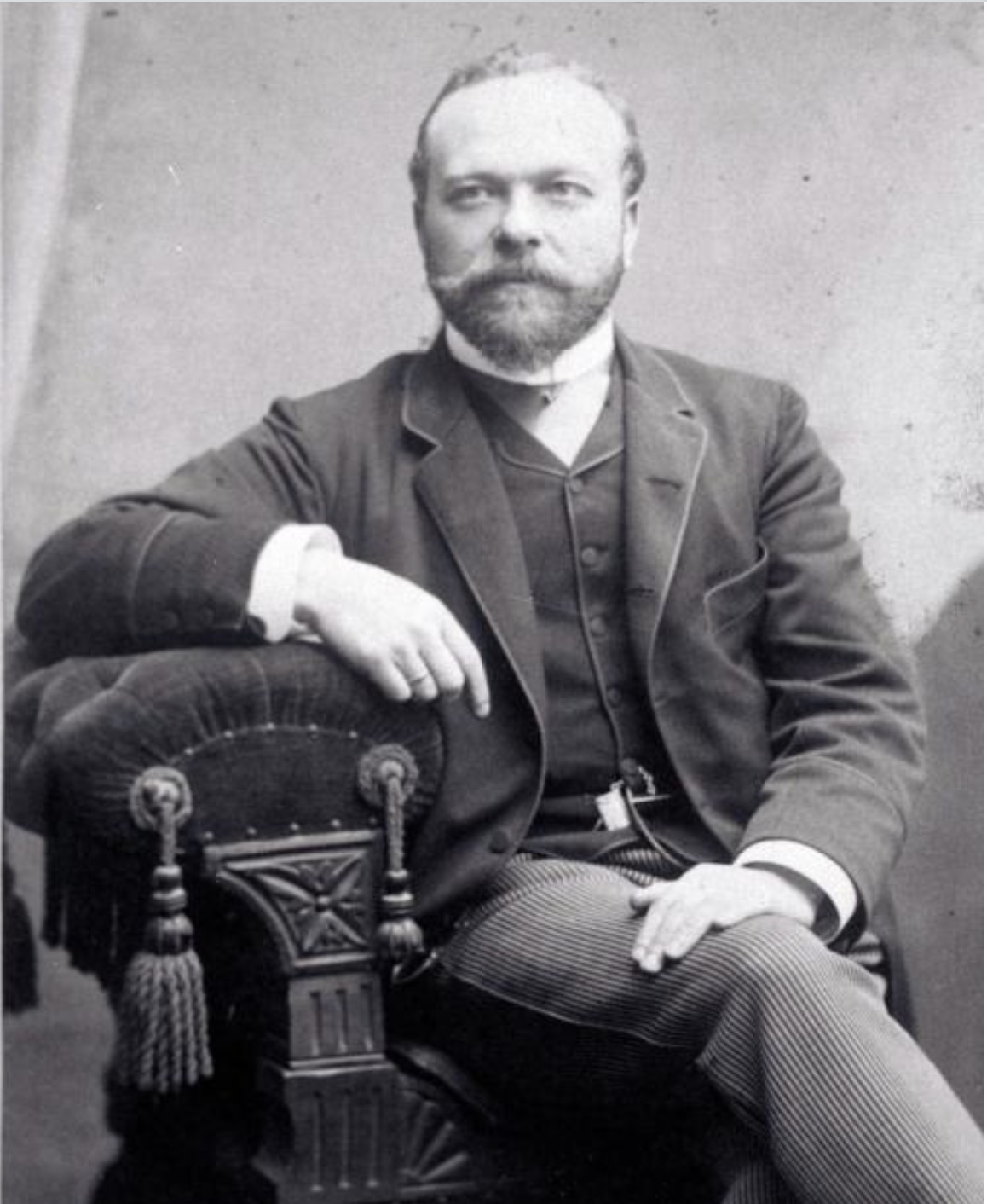 Rudolf Mosse was a successful entrepreneur, progressive political thinker and philanthropist in the late 19th and early 20th century. Rudolf's business leadership and industry foresight created a phenomenally successful publishing and advertising enterprise in Germany. The enterprise published 130 newspapers and journals, which included its flagship newspaper, Berliner Tageblatt (created in 1872). Rudolf Mosse was a generous benefactor of educational and social welfare institutions.
Following Rudolf's death in 1920, his sole heir was his daughter Felicia Lachmann-Mosse. Her husband Hans Lachmann-Mosse became the publisher of the Berliner Tageblatt. The newspaper was an outspoken critic of Adolf Hitler and the National Socialists, and the Lachmann-Mosse family became a symbol of the hated "Jewish press." Following Hitler's assumption of power, in the space of three months in 1933, the newspaper's publisher Hans Lachmann-Mosse and many of its leading Jewish staff members were forced to leave Germany. The Nazi government took control of Mosse family property, including the Rudolf Mosse Company and the Berliner Tageblatt, as well as Rudolf and Hans' prized art collection.
IMAGE: Gari Melchers, Winter (Schlittschuhläufer), 1880/1900. 110 x 64 cm. Formerly Arkell Museum, Canajoharie/New York
Share This