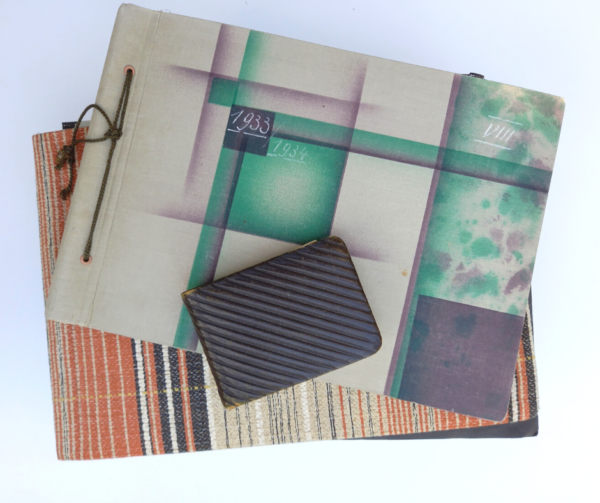 #LastSeen –
Pictures of Nazi Deportations
Lecture by Christoph Kreutzmüller, Berlin (Germany)
June 29, 2022 @ 12:00 pm

-

1:00 pm

|

Free
Between 1938 and 1945, the National Socialists deported hundreds of thousands of men, women and children from the German Reich to ghettos and camps. The deportations took place everywhere, in broad daylight and for all to see. And yet so far only a few photos are known. Knowing these pictures tell many stories – of the deportees, the perpetrators, and the spectators – this initiative invites your participation in helping us to discover and analyze previously unknown photographs that survive in museums, archives, private attics, basements, or dusty photo albums.
In this lecture, Berlin-based Dr. Christoph Kreutzmüller, historian and coordinator developing the educational tool for #LastSeen, speaks about the importance of this project, and how you can become part of it. 
Image above: Deportation photos can be hidden in photo boxes or family albums from the Nazi era (Photo: Christoph Kreutzmüller)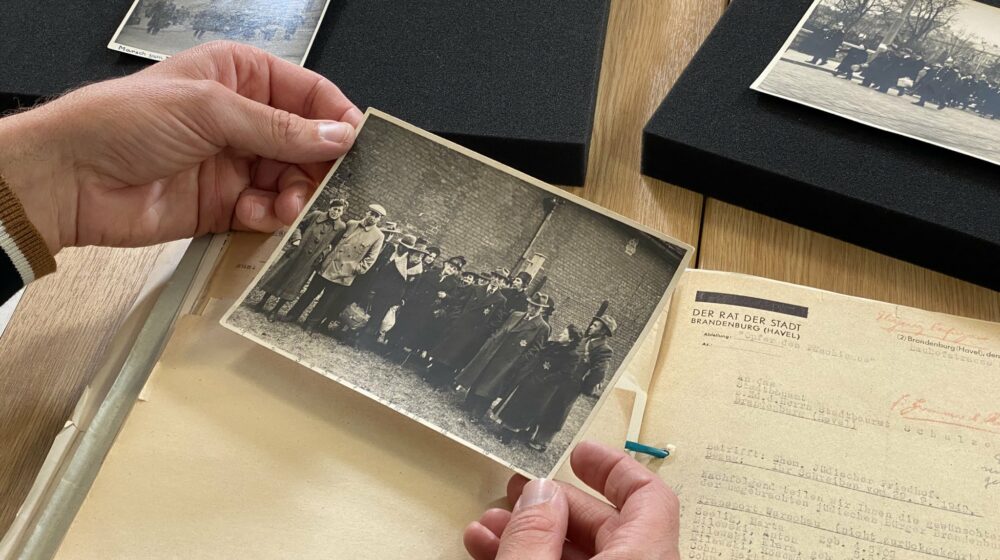 Photos of Deportations from Brandenburg an der Havel (Germany), Arolsen Archives
The 550 existing photographs of deportations from the German Reich are often the last known images of the victims of persecution before they were murdered. The pictures show the crimes in a local context. The deportations took place on public squares, in front of buildings and on streets that are often still part of townscapes today. But there is still so much we don't know, because we have absolutely no photos of many deportations.
Photos of Nazi mass deportations have never before been brought together, made available as a collection, and analyzed collectively in any systematic way. Nor has there been a concerted effort to search for more photos.
This new project aims to gather, analyze, and digitally publish pictures of Nazi mass deportations of Jews, Romani people and people with disabilities from the German Reich between 1938 and 1945. The project is a cooperation of the Arolsen Archives, the City Archives of Munich, the Center for the Research on Antisemitism at the Technical University Berlin, the House of the Wannsee Conference memorial site, and the USC Dornsife Center for Advanced Genocide Research.
#LastSeen also focuses explicitly on the deportation of Sinti and Roma people and the Krankenmorde to find potential leads to more information and increase public awareness and remembrance of these groups of victims.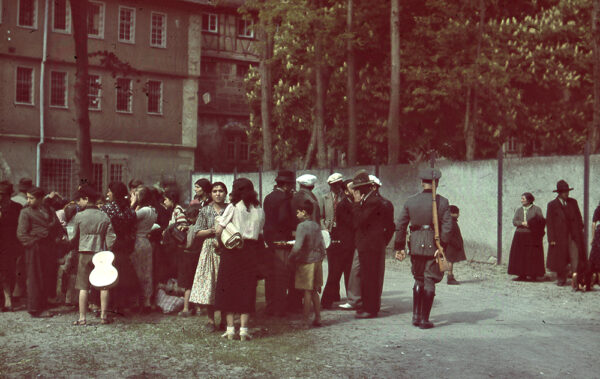 Asperg, May 22, 1940: Several hundred Sinti and Roma people from all over southwest Germany were forced to assemble at the Hohenasperg near Stuttgart on May 16, 1940. They were then deported from the Asperg train station to concentration and extermination camps. (Photo: German Federal Archives, R 165 image 244-47, no information available – photographer unknown)
Dr. Christoph Kreutzmüller is a Berlin based curator, historian and educator working for the House of the Wannsee-Conference memorial and education centre and Arolsen Archives. From 2015 to 2019, he prepared the segment "Catastrophe" for the new permanent exhibition of the Jewish Museum Berlin. His numerous publications include the award winning "Final Sale in Berlin. The destruction of Jewish commercial activity. 1930-1945" (New York/Oxford 2015) and (with Tal Bruttmann and Stefan Hördler), Die fotografische Inszenierung des Verbrechens. A Photo Album from Auschwitz, Darmstadt 2019.
Kreutzmüller describes the importance of #LastSeen, "These photos show that the deportations were organized by the police, city administrators and the railway company. It was possible to watch this process in action, and people did – including photographers. The pictures show the deportees as well as many perpetrators and spectators. You see neighbors watching the deportees as they are sent into the unknown. Today we know the deportees were mostly being sent straight to their death. That's what gives the pictures such an impact even now." … "This raises questions we have to grapple with: What would I have done if I had seen this happening back then? And what do we do today when we see obvious injustices taking place? Do we step in? Do we act, or do we remain passive spectators? Is there any such thing as a passive spectator – or are spectators always an audience?"
You can find future events and the recordings of past events HERE.
We offer all our virtual programs free of charge. Please help us keep it that way and become part of our SUMMER CAMPAIGN.
YOUR SUPPORT MAKES OUR WORK POSSIBLE. THANK YOU.
Share This