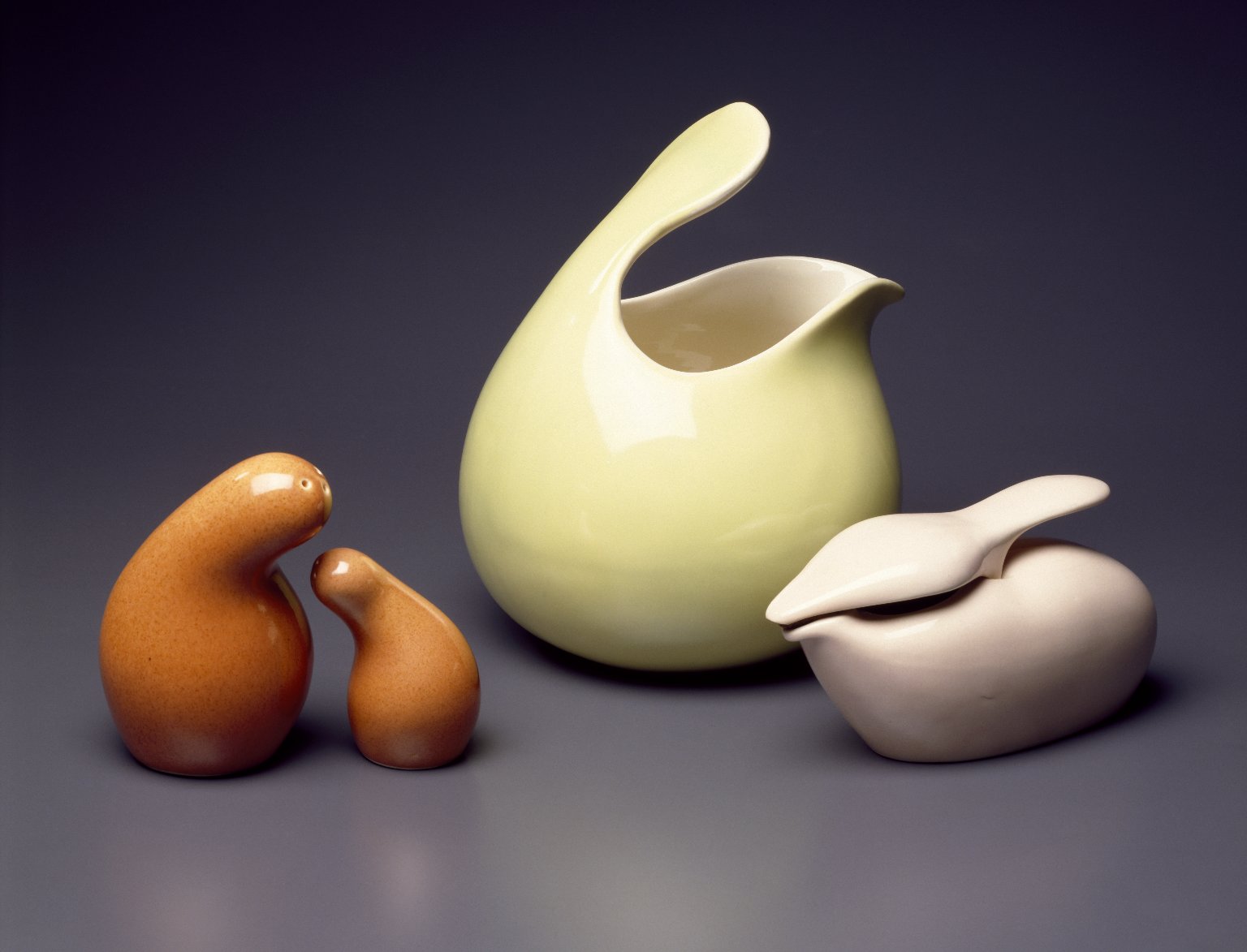 Eva Zeisel, Designer Extraordinaire
Lecture by daughter Jean Richards, New York
October 25, 2023 @ 12:00 pm

-

1:00 pm

|

Free
Eva Zeisel (born Éva Amália Striker, Budapest 1906 –2011 New City, New York) was one of the most important designers of the 20th century. She believed that beautiful things make people happy. Although she was known for her ceramic tableware, she also designed in glass, wood, plastic and metal. Her designs are in major museums around the world, including the Metropolitan Museum, the British Museum and MoMA, where she had the first one woman show in 1946.
Lecture by Eva's daughter Jean Richards.
Image above: Eva Zeisel, Red Wing Pottery pieces from "Town and Country" collection. Glazed earthenware, ca. 1945. CC BY 4.0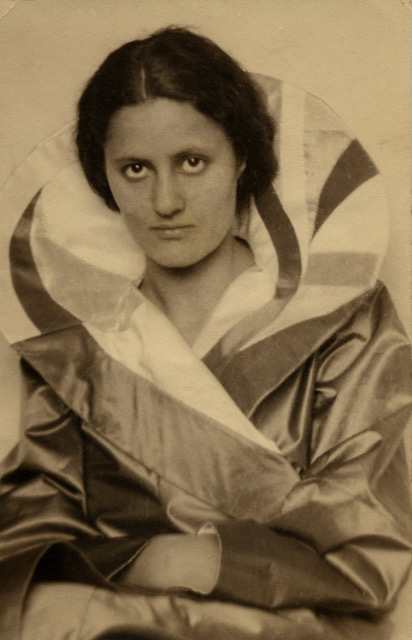 Photograph of a young Eva Zeisel. © Eva Zeisel Estate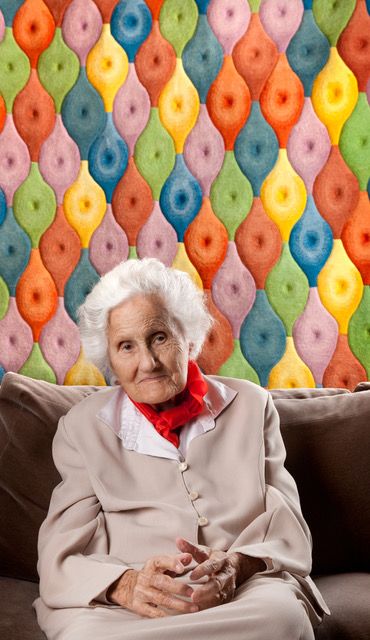 Eva Zeisel with Dimple Spindel rug. © Eva Zeisel Estate
Eva was born in 1906 in Budapest to a well-known intellectual family, the Polanyi's.
She lived a rather unconventional life, spurred on by curiosity, designing for various factories around the world.  Her curiosity and her work led her from Weimar Berlin to Russia, where she eventually became artistic director of the China and Glass Trust.  Much to her surprise, while in Russia, she was arrested. Since she was not politically active, she assumed it was an error and she'd be back in a few days. She was accused of conspiring to assassinate Stalin. Although she was entirely innocent, she stayed in prison for 16 months, many in solitary confinement. Recent research shows that Stalin was directly involved in her case, and perhaps responsible for the decision to expel her rather than shoot her.
Eva Zeisel died in 2011 at the age of 105. Her designs are still on the market.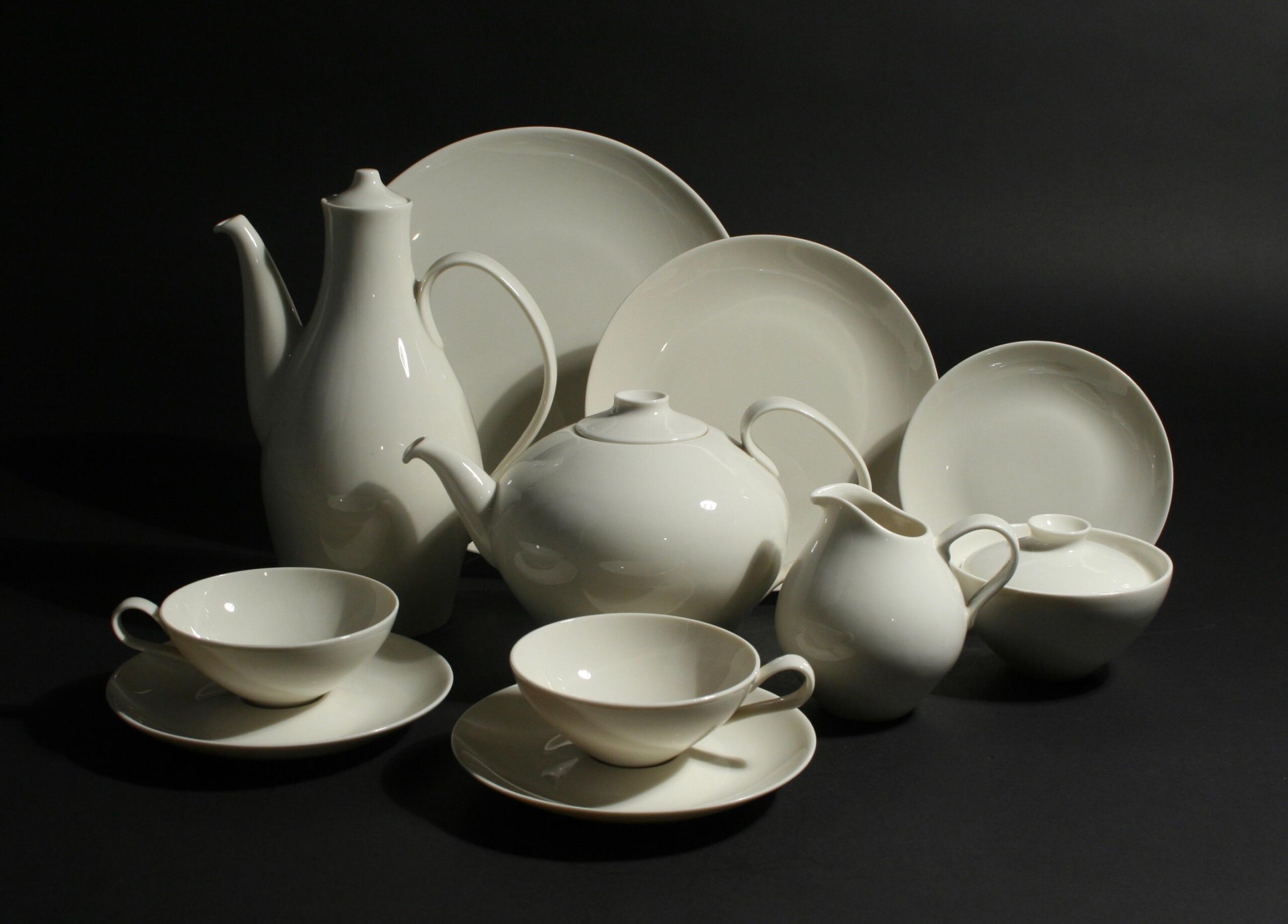 Eva Zeisel, Museum Dinner Service, c. 1942-45. Glazed porcelain. Manufactured by Castleton China Co., New Castle, PA. Designed for the Museum of Modern Art. © Eva Zeisel Estate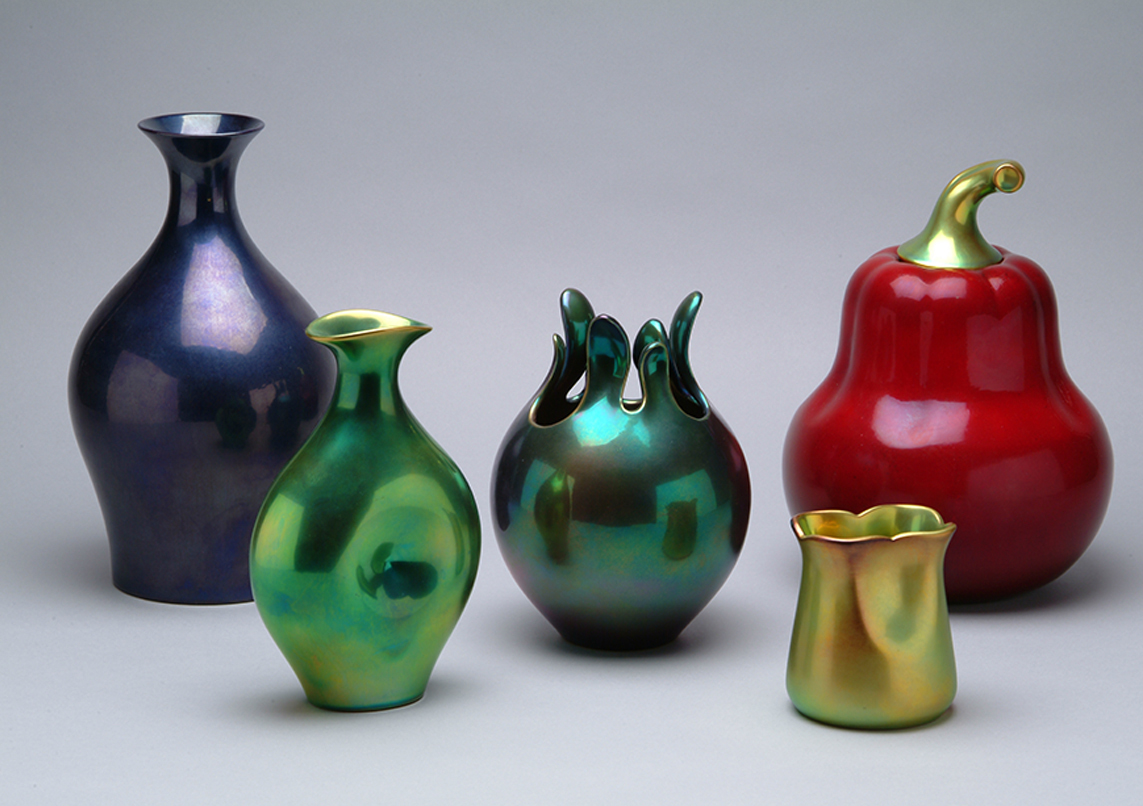 Eva Zeisel, Tsolnay Vases, Budapest. Not dated. Glazed earthenware. Erie Art Museum, Erie, PA © Eva Zeisel Estate
Jean Richards, a graduate of Yale Drama School, is an actor who appeared in minor and major theatre productions. She specialized in voice-overs and has written best-selling children's books.  Still on the market is "A Fruit is a Suitcase for Seeds", Lerner Publishing.
Eva Zeisel. A Soviet Prison Memoir was compiled by Jean Richards and Brent Brolin, Edward P. Gazur (Foreword)
Memoir of Eva Zeisel's 16 months in a Soviet prison (1937-38) during the Stalinist purges. It includes poems written in prison, many of her NKDV case documents (original Russian copies and translations), photos from the time, maps of her travels in Russia, audio clips from later reminiscences, and video clips from her return in 2000.
The book can be purchased HERE.
Today, Eva's grandson, Adam Zeisel, produces some of Eva's most classic designs. They can be purchased at his online store.
This event is part of the monthly series "Flight or Fight. stories of artists under repression," which is organized by The Fritz Ascher Society for Persecuted, Ostracized and Banned Art, New York. Future events and the recordings of past events can be found HERE.
The Fritz Ascher Society is a not-for-profit 501(c)3 organization. Your donation is fully tax deductible.
YOUR SUPPORT MAKES OUR WORK POSSIBLE. THANK YOU.
Share This