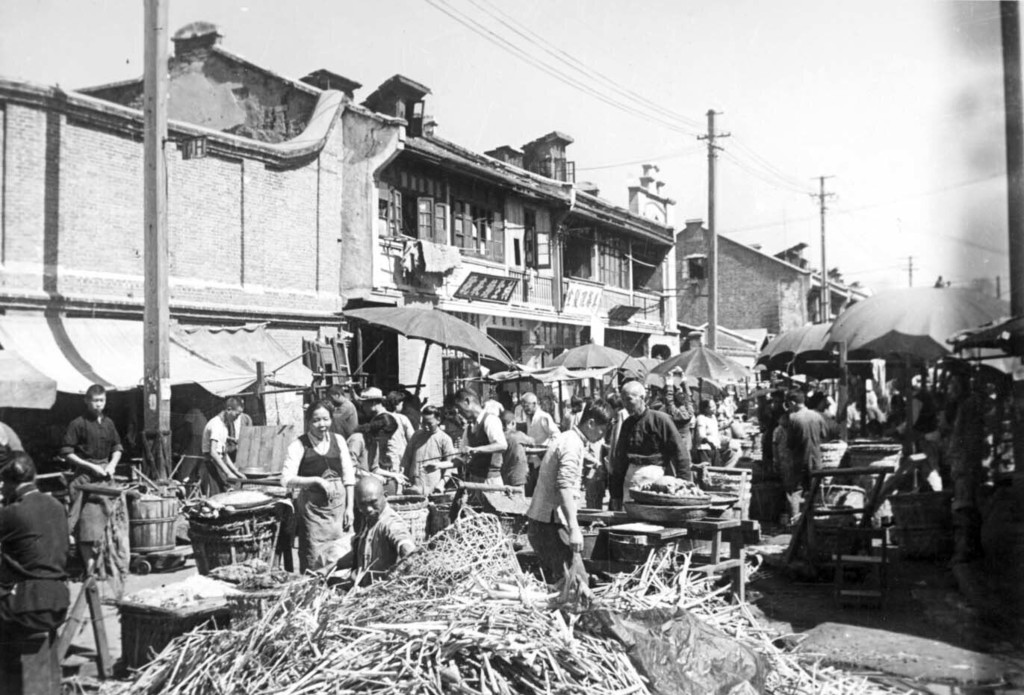 Horst Eisfelder (1925-2023):
Diasporic Life in Shanghai's State of Exception
Lecture by Dr Noit Banai, Hong Kong
and Dr Anna Hirsh, Melbourne
November 8, 2023 @ 6:00 pm

-

7:00 pm

|

Free
Lecture by Dr Noit Banai and Dr Anna Hirsh, followed by Q&A with Rodney Eisfelder, son of Horst Eisfelder.
Image above: Horst Eisfelder. Street scene in the Shanghai Ghetto, Shanghai, China, circa 1945. Black and white photograph. Copyright: Horst Eisfelder estate
After fleeing Berlin a few weeks before Kristallnacht and arriving in Shanghai with his family in late November 1938, Horst Eisfelder (1925-2023) became one of the most prolific photographers of the 'Shanghai Ghetto' before emigrating to Australia in May 1947. Embedded within the history and theory of photography, this presentation considers his images of the city of Shanghai as well as the Designated Area for Stateless Refugees as vital representations through which to understand the constitution of diasporic life for the diverse Jewish communities who survived the war in this polyglot port of last resort. To do so, Noit Banai examines Eisfelder's practice as a continuation of modernist conventions and argues that their use made it possible to transform unfamiliar conditions of stateless into an experience that could be integrated within legible (Western) norms. At the same time, she asks whether the modernist photographic idiom that Eisfelder adopted was itself transformed via its intersection with a singular state of exception.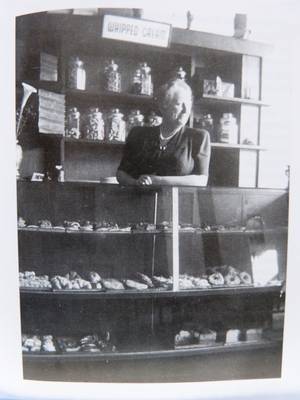 Horst Eisfelder. Portrait of Hedwig Eisfelder at Café Louis, 1944, Shanghai, China. Black and white photograph. Copyright: Horst Eisfelder estate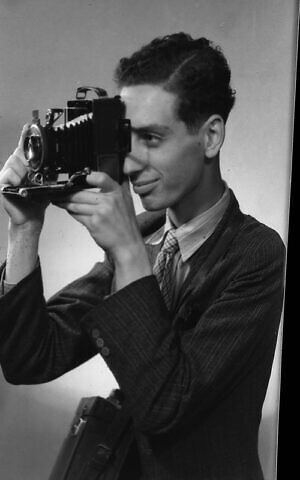 Portrait of Horst Eisfelder in 1945. Black and white photograph
Dr Noit Banai is an art historian and critic who specializes in modern and contemporary art in a global context, with a focus on conditions of migrations, exile, diaspora, border-regimes and statelessness. Before joining Hong Kong Baptist University as Associate Professor, Art and Theory, she was Professor of Contemporary Art in the Department of Art History at the University of Vienna and Lecturer of Modern and Contemporary Art at Tufts University/School of the Museum of Fine Arts, Boston.
She is the author of Yves Klein (Reaktion Books, 2014), Being a Border (Paper Visual Arts, 2021) and articles appearing in journals such as Third Text, Stedelijk Studies, Public Culture, Performing Arts Journal, and Texte zur Kunst.  She served as assistant editor for the journal RES: Anthropology and Aesthetics and is a regular contributor to Artforum International.  Her current project "Stateless: Jewish Artist Refugees: Shanghai, Hong Kong, and Singapore, 1933-1950," develops a trans-national analysis of the artistic production of stateless European Jewish artists who were living under the logic of modernity/ coloniality and the Japanese Occupation in three East Asian cities.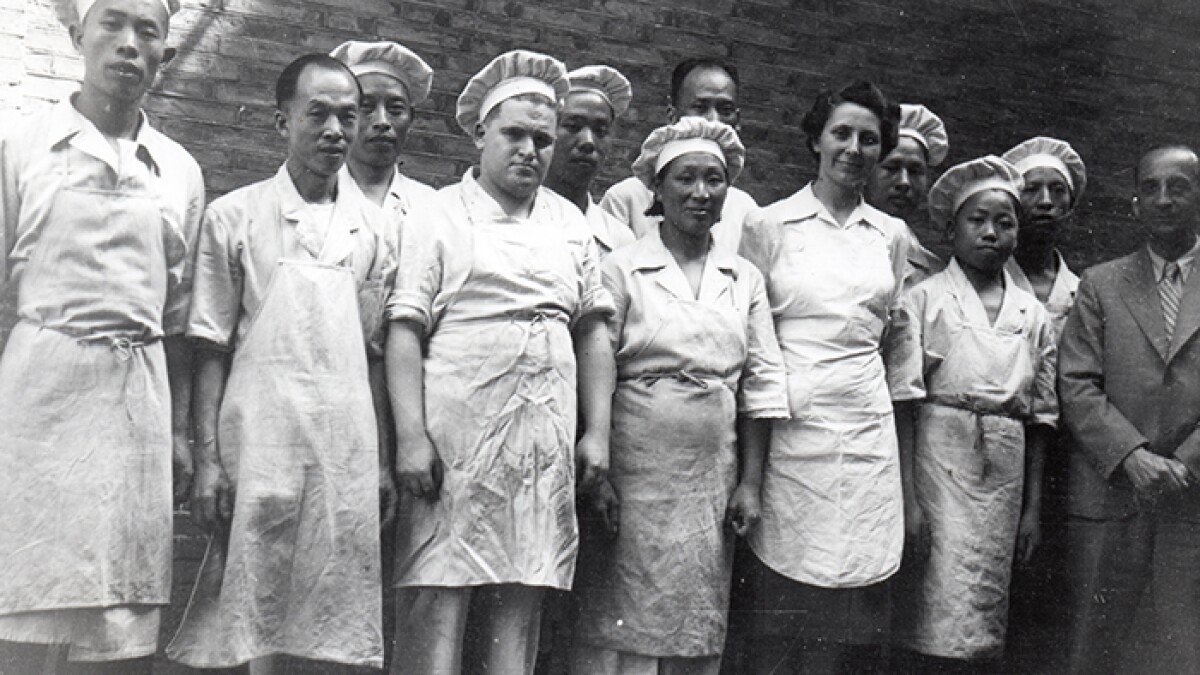 Horst Eisfelder. Bake staff at Café Louis with Erwin Eisfelder in center, circa 1941, Shanghai, China. Black and white photograph. Copyright: Horst Eisfelder estate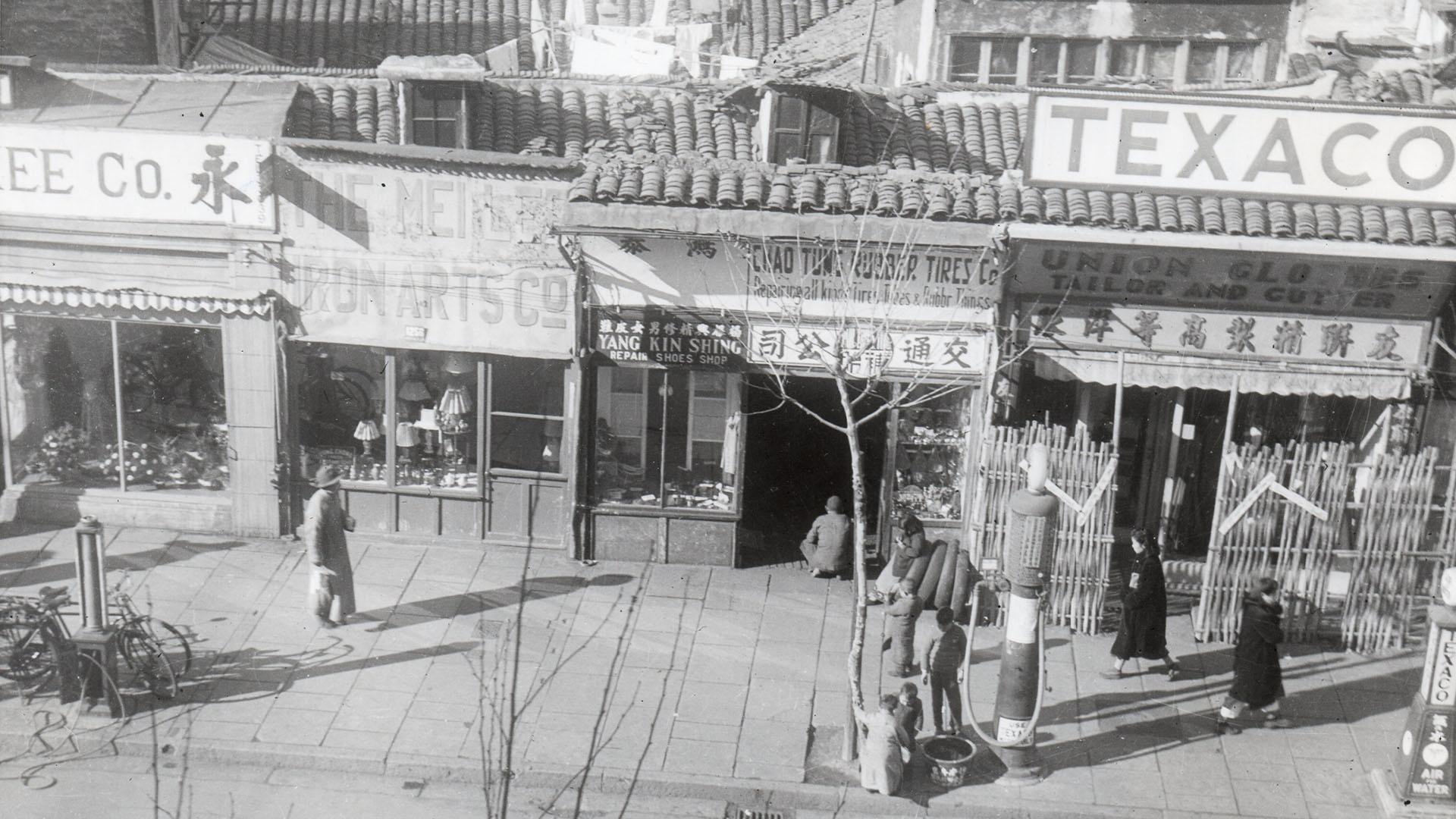 Horst Eisfelder. Street Scene opposite Café Louis. n.d. Shanghai, China. black and white photograph. Copyright: Horst Eisfelder estate
Dr Anna Hirsh is the Manager of Collections & Research at the Melbourne Holocaust Museum, where she has worked for nearly a decade. She holds a PhD in Jewish History and Culture, a Masters of Art Curatorship, and a Bachelor of Education (Visual Arts). She is responsible for the collection, documentation, and preservation of the collection at the MHM, which holds artefacts and testimonies mostly from the Melbourne survivor and descendant community. She provides research and content support across the museum, and externally. Anna has worked on various museum and art projects over the years. She holds the honorary positions of Co-President of the Australian Association for Jewish Studies, and Honorary Fellow at Deakin University.
This event is part of the monthly series "Flight or Fight. stories of artists under repression," which is organized by The Fritz Ascher Society for Persecuted, Ostracized and Banned Art, New York. Future events and the recordings of past events can be found HERE.
The Fritz Ascher Society is a not-for-profit 501(c)3 organization. Your donation is fully tax deductible.
YOUR SUPPORT MAKES OUR WORK POSSIBLE. THANK YOU.
Share This