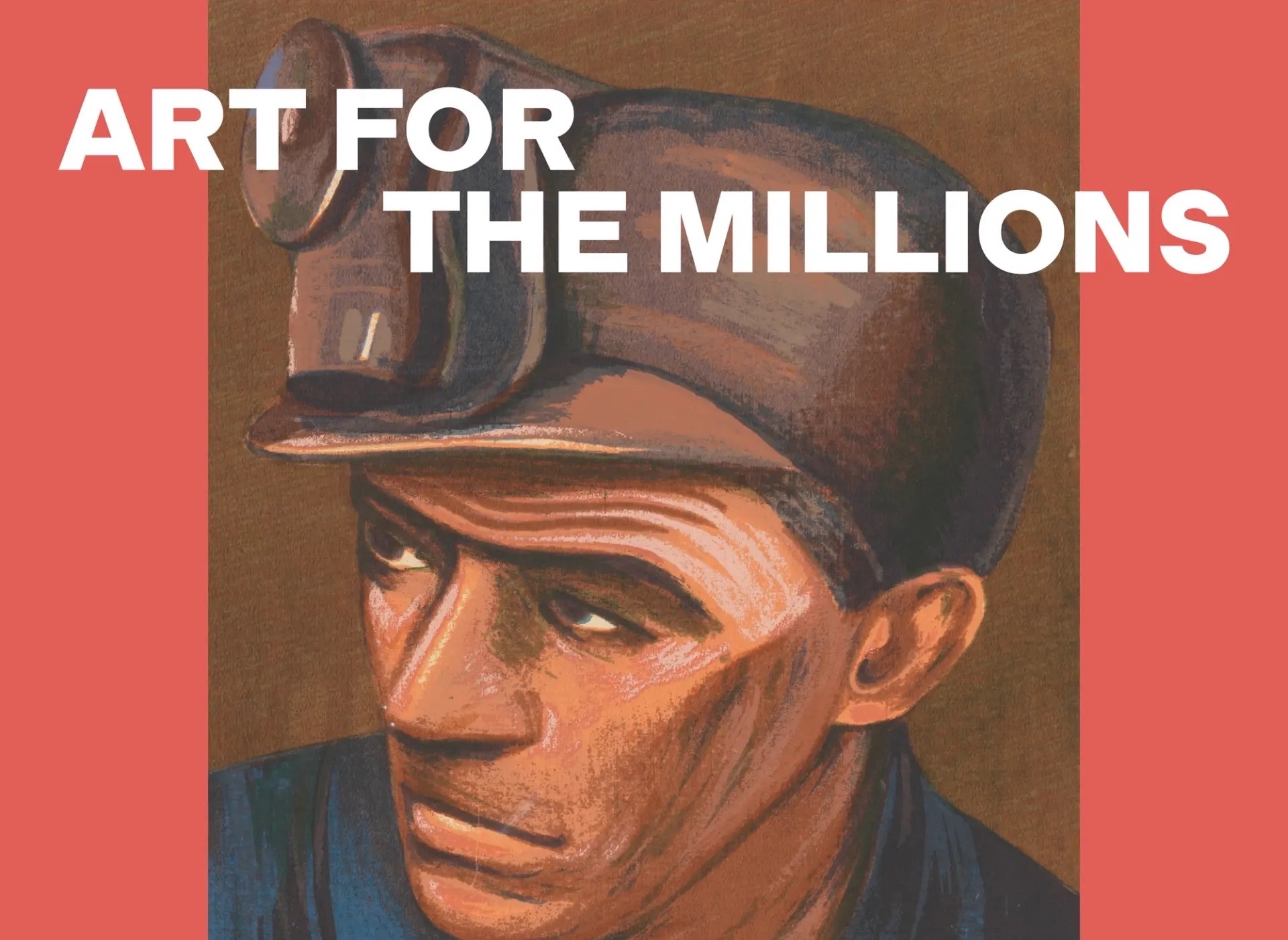 Art for the Millions:
American Culture and Politics in the 1930s
Lecture by Allison Rudnick, New York
September 27, 2023 @ 12:00 pm

-

1:00 pm

|

Free
The 1930s was a decade of political and social upheaval in the United States, and the art and visual culture of the time reflected the unsettled environment. Americans searched for their cultural identity during the Great Depression, a period marked by divisive politics, threats to democracy, and intensified social activism, including a powerful labor movement. The exhibition with the same title, on view at The Metropolitan Museum of Art New York until December 10, 2023, features more than 100 works from the collection and several lenders, and explores how artists expressed political messages and ideologies through a range of media, from paintings, sculptures, prints, and photographs to film, dance, decorative arts, fashion, and ephemera.
Highlights include paintings by Georgia O'Keeffe, Charles Sheeler, and Stuart Davis; prints by Elizabeth Olds, Dox Thrash, and Riva Helfond; photographs by Walker Evans and Dorothea Lange; footage of Martha Graham's dance Frontier; and more, providing an unprecedented overview of the era's sociopolitical landscape.
Lecture by Allison Rudnick, New York.
Allison Rudnick is Associate Curator in the Department of Drawings and Prints at the Metropolitan Museum of Art, where she oversees the visual culture and ephemera collections. Her exhibitions include Art for the Millions: American Culture and Politics in the 1930s, at The Met. Prior to joining The Met in 2012, she worked at the printshop and publisher Harlan & Weaver, and she has published and presented extensively on printmaking practices and visual culture.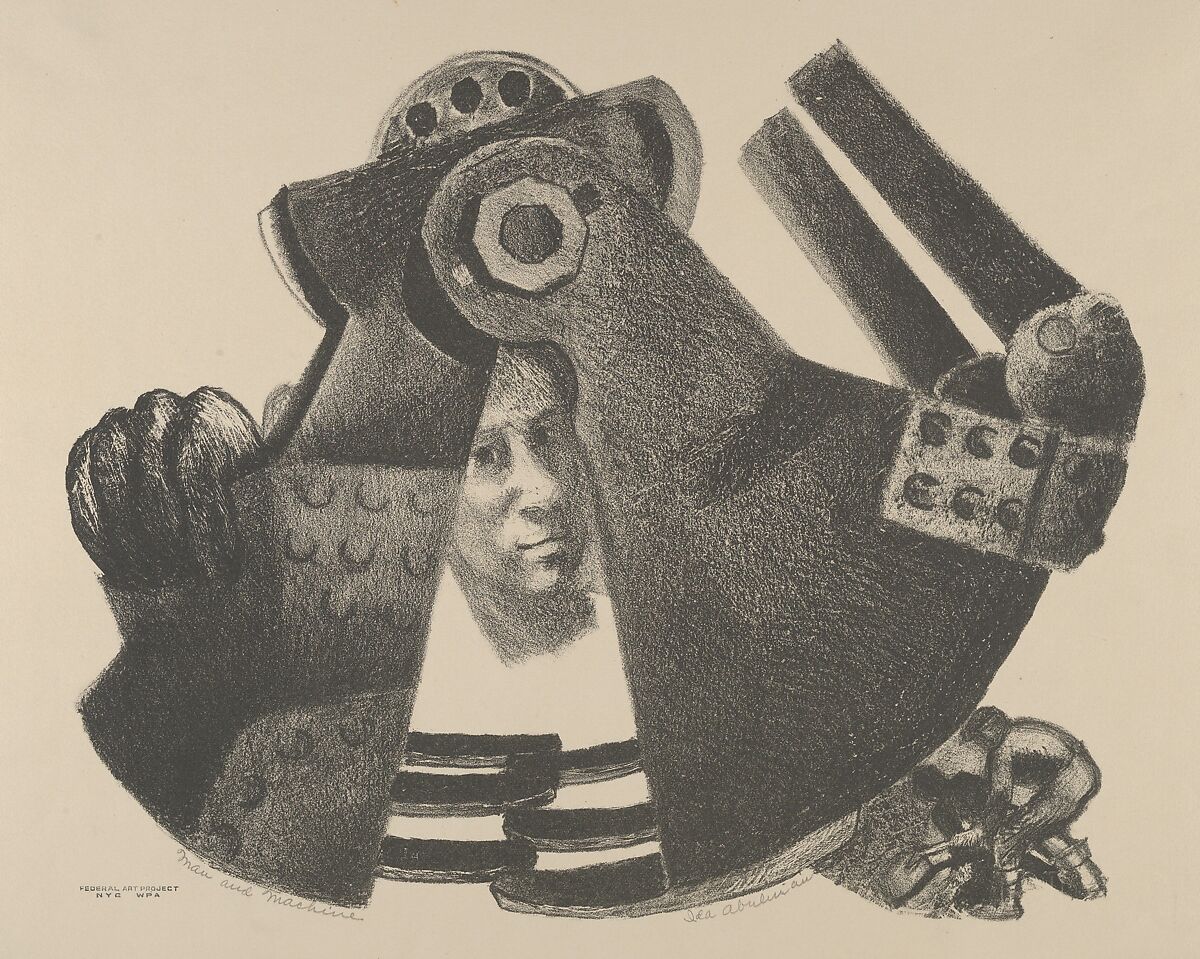 Ida York Abelman (American, New York 1910–2002), Man and Machine, ca. 1939. Published by WPA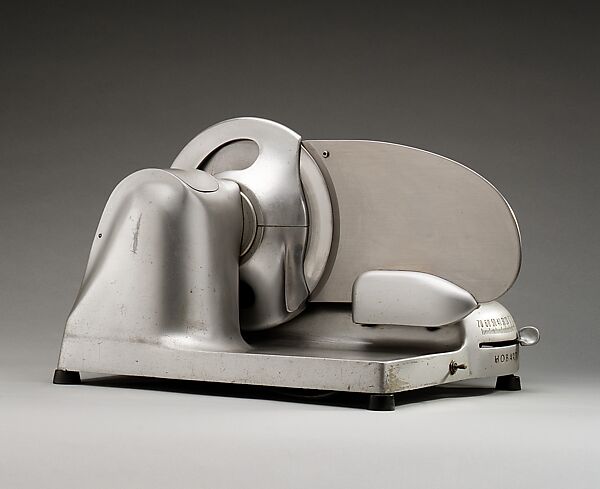 Egmont Hegel Arens (American, Cleveland, Ohio 1887–1966 New York), Theodore C. Brookhart (American Celina, Ohio 1898–1942 Sydney, Ohio), David Anderson Meeker (American, Greenville, Ohio 1901–1985 Troy, Ohio), "Streamliner" Meat Slicer, 1940. Hobart Manufacturing Company, Troy, Ohio
This event is part of the monthly series "Flight or Fight. stories of artists under repression," which is organized by The Fritz Ascher Society for Persecuted, Ostracized and Banned Art, New York. Future events and the recordings of past events can be found HERE.
The Fritz Ascher Society is a not-for-profit 501(c)3 organization. Your donation is fully tax deductible.
YOUR SUPPORT MAKES OUR WORK POSSIBLE. THANK YOU.
Share This