The big anniversaries keep coming up – this week is the 75th anniversary of the establishment of the modern state of Israel in 1948. In honor of Yom Ha'azmaut, join us for Georgetown University professor Ori Z Soltes' talk about what defines Israeli art and when it began to take shape.
WEDNESDAY, APRIL 26
12:00 pm ET / 18:00 Uhr CET
ONLINE EVENT
"Benno Elkan (1877-1960)
and the Definition of Israeli Art"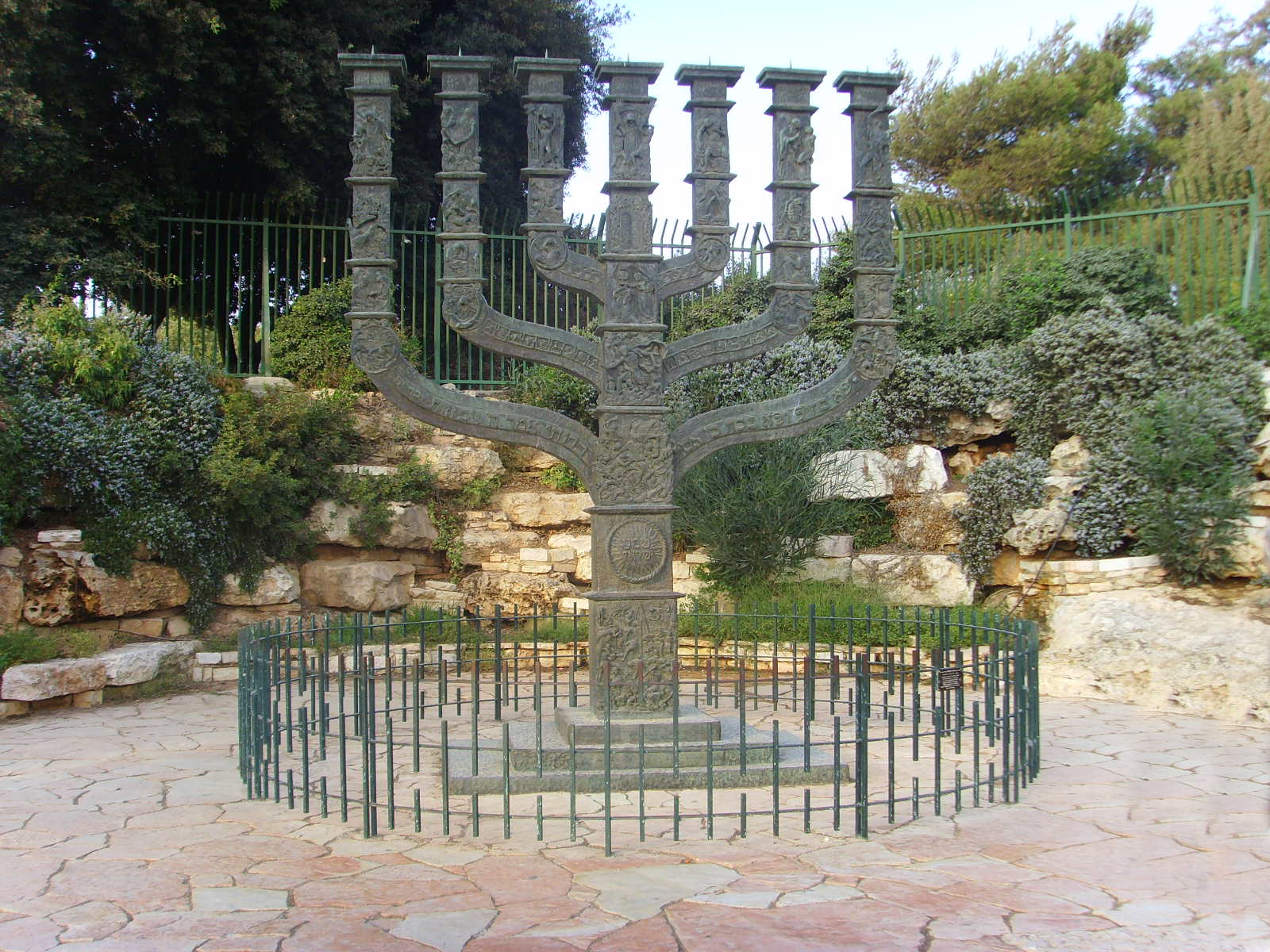 Benno Elkan, Menorah, 1956. Bronze, 4.30 meters high, 3.5 meters wide. Gan Havradim (Rose Garden) opposite the Knesset, Jerusalem. Presented to the Knesset as a gift from the Parliament of the United Kingdom Parliament on April 15, 1956 in honor of the eighth anniversary of Israeli independence.
Is "Israeli" art made only by Israelis—then how did Benno Elkan's Menorah become the consummate symbol of Israel when he never lived in the state? Did "Israeli" art begin with or before the birth of the state? How does this relate to the opening of the Bezalel School of Art in 1906–and closing by 1929, only to re-open years later? How does it relate to the question of defining Jewish art?
Benno Elkan's stunning work, overrun with symbolic images and words–drawing in diverse ways from a long history of symbolic language–could hardly be a more significant centerpiece to this array of questions, or more appropriate to the celebration of Israel Independence Day and the intriguing ideas that this day generates.
I had thought that the 100th Bauhaus anniversary in 2019 brought out all there is to know about the Bauhaus. Comes Elizabeth Otto, PhD, professor for modern and contemporary art history and gender studies at the State University of New York at Buffalo, who presents surprising brand new research:
Wednesday, May 3
12:00 pm EST / 18:00 Uhr CEST
THE MISSING ARCHIVE:
BAUHAUS DESIGNERS AND THE HOLOCAUST
A talk by Elizabeth Otto, PhD
Wanda Debschitz-Kunowski, photograph of a design for a variable window display with modern lighting designs from the firm of Goldschmidt & Schwabe. Display by Otto Rittweger (with help from Charlotte Rothschild?) Published in the design journal Die Form in 1931
Histories of Germany's Bauhaus art and design school (1919–33) usually position it exclusively as a movement in exile as soon as the Nazis took power in 1933. In fact, the vast majority of its members remained and embraced Nazism, survived it, or became its victims. In this talk, art historian Elizabeth Otto scrutinizes traces of the work and lives of Bauhäusler who, through their imprisonment and often deaths in the concentration-camp system, have largely been lost to the history of the Bauhaus movement.
Using archival sources—often scant materials preserved by family members and friends, including documents, photographs, and private memoirs—she reconstructs aspects of these artists' work and lives and considers how to write the histories that Nazi violence has taken from us.
Lily Renée Phillips, pioneering comic book artist, was born May 12, 1921 in Vienna. She led a sheltered and cultured life until the age of 17 when she had to flee from Nazi persecution, first to England, then to New York.
Here, she became one of the leading cartoonists during World War Two, creating artwork in which anti-fascist messages were as important as aesthetic considerations. By the time of her retirement, she had become a legend. Her heroic female characters, like Lily herself, smashed through the glass ceiling of gender expectations. They inspired several generations of young readers, both girls and boys, to rethink the norms that so often otherwise surrounded them.
Watch this short documentary directed by Adrienne Gruben:
You can find out more about her and other artists who fled Nazi persecution and came to the US in our online exhibition "Identity, Art and Migration:"
On May 14 we celebrate Mother's Day. In gratitude, we acknowledge the person who gave us life, and nourished us. This intimate drawing of a mother and child in ink and white gouache on paper was created in 1963 by the German Expressionist Fritz Ascher (Berlin, 1893-1970), 25 years after she had died.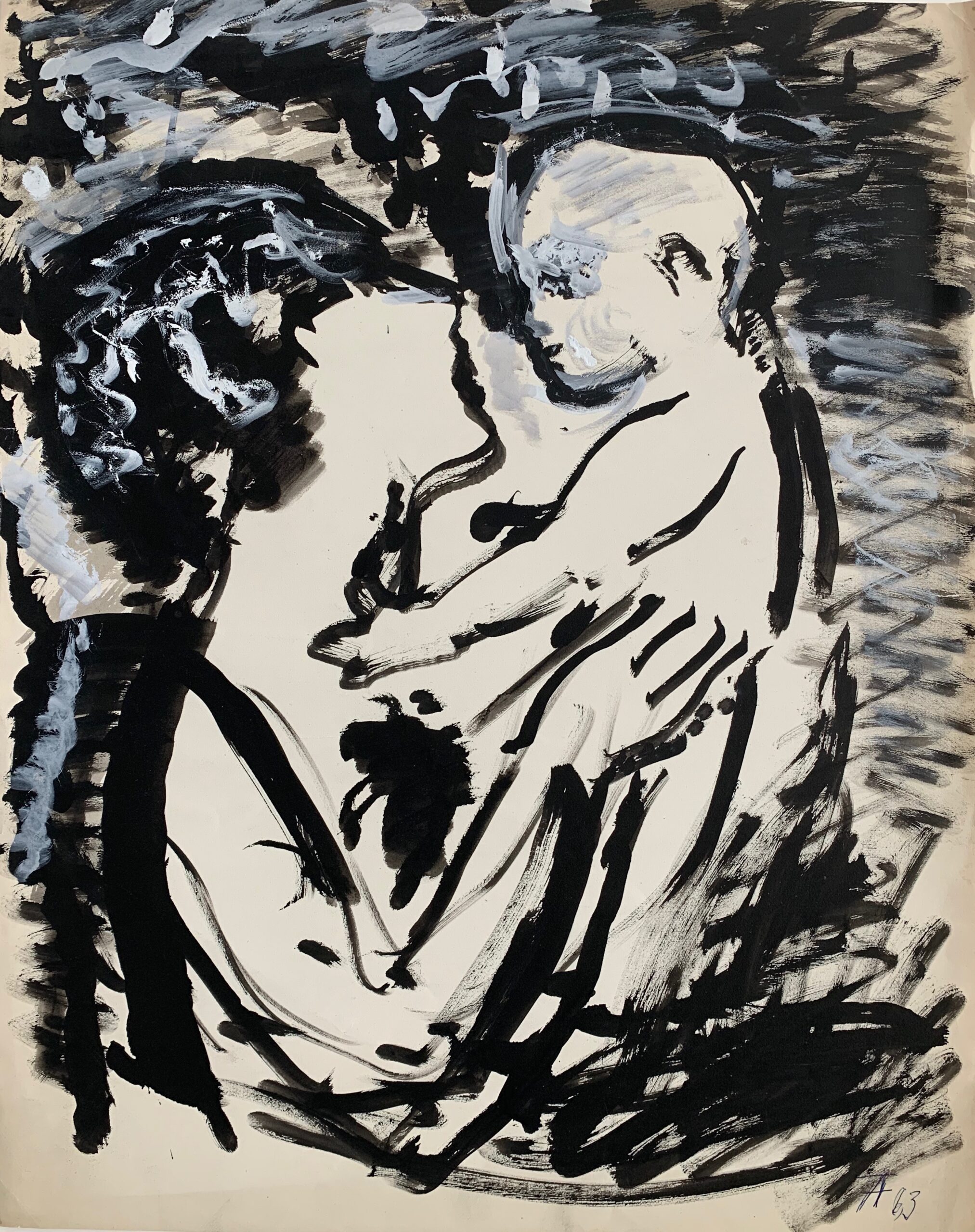 The Jewish-born artist survived Nazi persecution between 1942 and 1945 in hiding.
His mother had died in 1938, just weeks before the November pogroms.
In 1942, he wrote the following poem:
MUTTER
Sacht siehst Du die herüberneigen =
Wie Lächeln in ihr Antlitz blickt.
Darin ist jenes schönes Schweigen,
was Traum bestimmt =
in Glück verzweigend.
Und Andacht triffts –
Die Seele tief entnimmt.
MOTHER
Softly do you see the bending over =
as smiling looks into your countenance.
Therein is that beauteous silence,
that dreams define =
branching out in happiness.
And devotion meets it —
The soul withdraws into its depths.
Last not least, we are so very excited to announce our first post-Covid exhibition, in Germany:
"Emmy Rubensohn, Networker and Music Patron –
from Leipzig to New York"
GRASSI Museum in Leipzig, Germany
June 25 – October 8, 2023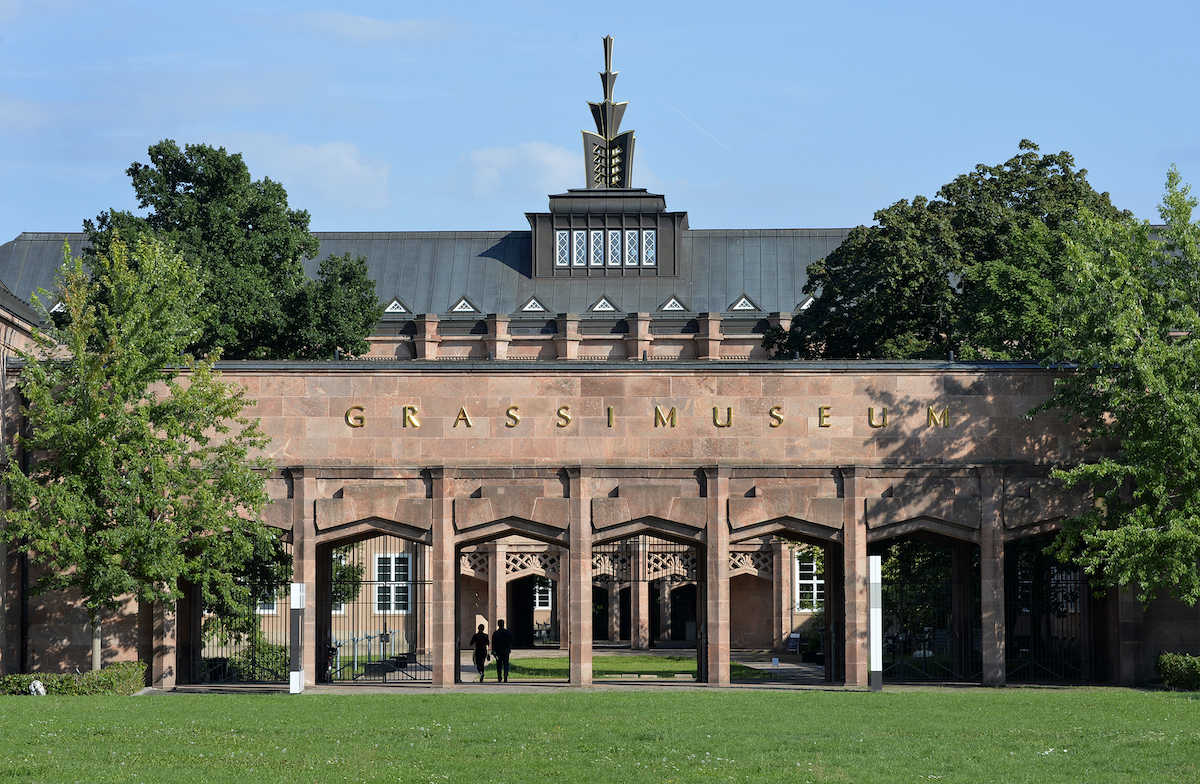 Emmy Rubensohn (1884-1961) was a networker, music patron, concert manager and author of letters. Born in Leipzig in 1884 as the daughter of the Jewish entrepreneurial family Frank, marriage brought her to Kassel, and persecution by the German Nazis brought her to Berlin, Shanghai and New York. Wherever she lived, she always maintained a global network of artistic friends, which can be reconstructed from the guest book that has been preserved.
Patron of the exhibition is Kenishiro E Togo, US Consul General of Saxony, Saxony-Anhalt and Thuringia.
The exhibition is organized by the GRASSI Museum für Völkerkunde, the GRASSI Museum für Musikinstrumente, and the Fritz Ascher Society in New York.
If you live in Germany, or your summer travels bring you there, don't miss this important exhibition! More in next month's newsletter.