Dear Friends,
Our new online exhibition is ready to be launched, and we want to celebrate with you, together with our new partner, the Sheen Center! Please join us:
Sunday, February 27, 3:00-4:30pm
"Identity and Migration:
Artists and Composers who Fled Persecution"
The Sheen Center for Thought & Culture, New York
During the first half of the 20th century, with the rise of Nazism and other fascist movements across most of Europe, the numbers of people migrating were second only to today. Many refugees made the United States their destination. During this event, expert panelists discuss the degree of receptivity of America to incoming refugees, as well as the degree to which incoming refugees were able to adapt to their new surrounds, a new culture, a new political atmosphere—and how, in the case of visual artists, this translated into the art that they continued to create. Is this transition easier in today's global world? How do Christians and Yazidis in the Middle East maintain their identity in a system of sustained persecution by their Muslim rulers?
Distinguished speakers:
Rebecca Erbelding PhD, Historian and Author in Washington DC (top row, from left)
Ori Z Soltes PhD, Georgetown University in Washington DC
Stephen M Rasche JD, Catholic University in Erbil, Kurdistan Region, Iraq
David Stern, German born American Artist, New York NY (bottom row, from left)
Carolyn Enger, Steinway Recording Artist, performs music by refugee composers:
Arnold Schoenberg – Sechs kleine Klavierstücke Op. 19
Emahoy Tsegué-Maryam Guèbrou: Homesickness Pt. 1
Paul Ben-Haim – Canzonetta from Five Pieces for Piano, Op 34
Generously sponsored by the Consulate General of the Federal Republic of Germany in New York.
Supported by the World Jewish Congress North America.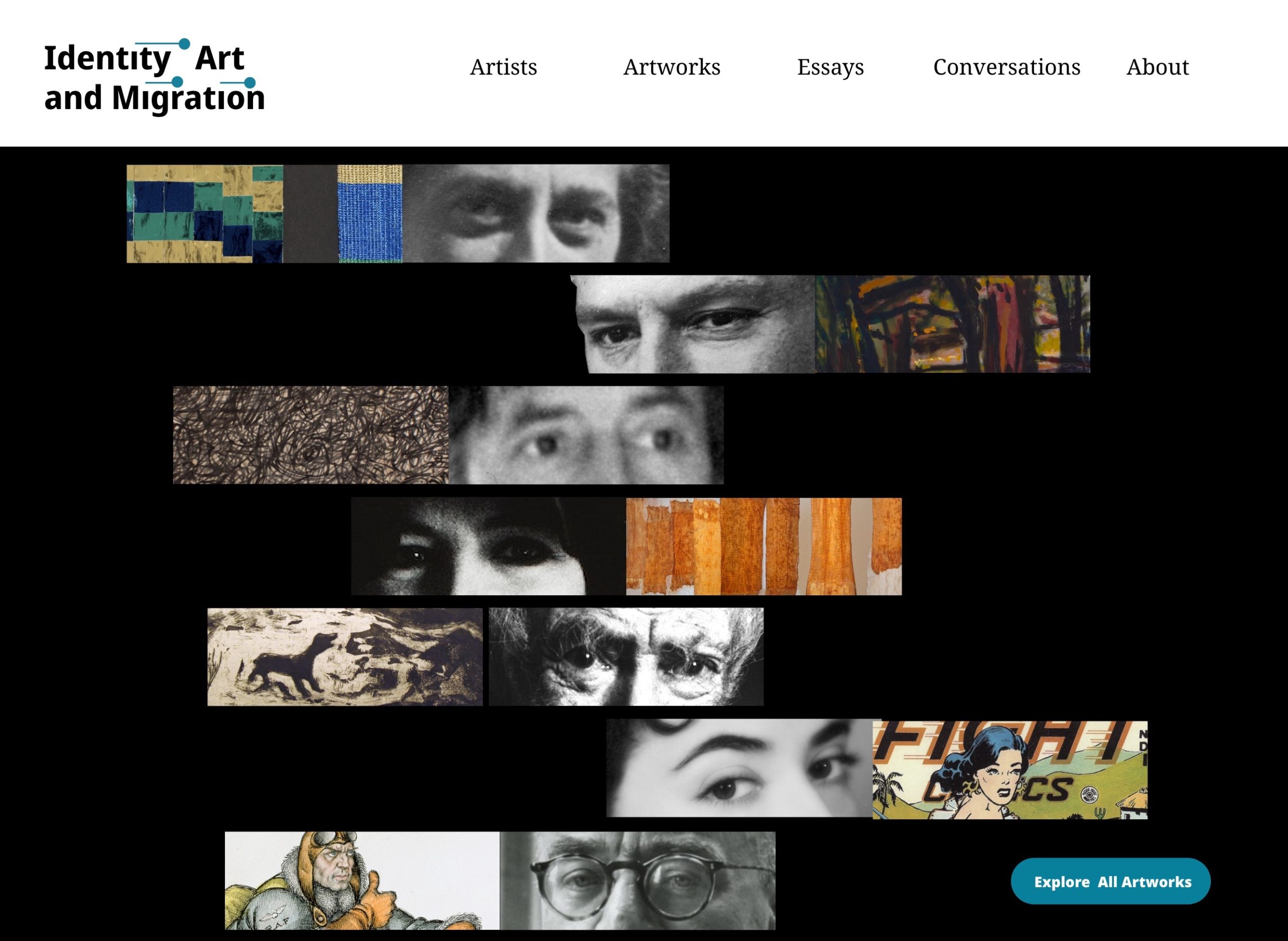 This event celebrates the launch of the online exhibition "Identity, Art and Migration," which tells a distinctly human story of how circumstance impacts selfhood. Through the lens of seven artist case studies and interdisciplinary scholarship, we investigate US immigration of European refugees during the first half of the 20th century: Anni Albers, Friedel Dzubas, Eva Hesse, Rudi Lesser, Lily Renee, Arthur Szyk and Fritz Ascher. The exhibition underscores the transformative effect of forced migration on individual identity.
Many thanks to co-curator Ori Z Soltes, to the authors, editors, translator and speakers, artist estates, museums and private collectors, and to MediaCombo for coming together to create this multi-faceted exhibition, which we offer to a global audience for years to come.
We thank the Consulate General of the Federal Republic of Germany in New York for their generous sponsorship.
Of course, we are much too excited to keep this a secret from you, so we decided to give you early access to the exhibition:
In March, we continue our monthly Zoom lecture series "Flight or Fight: Stories of Artists under Repression" with:
Wednesday, March 2, 12:00pm EST:
Jussuf Prince of Thebes –
Re-constructing the life and work of a forgotten talent from Safed
Featuring Dorothea Schöne, Berlin (Germany)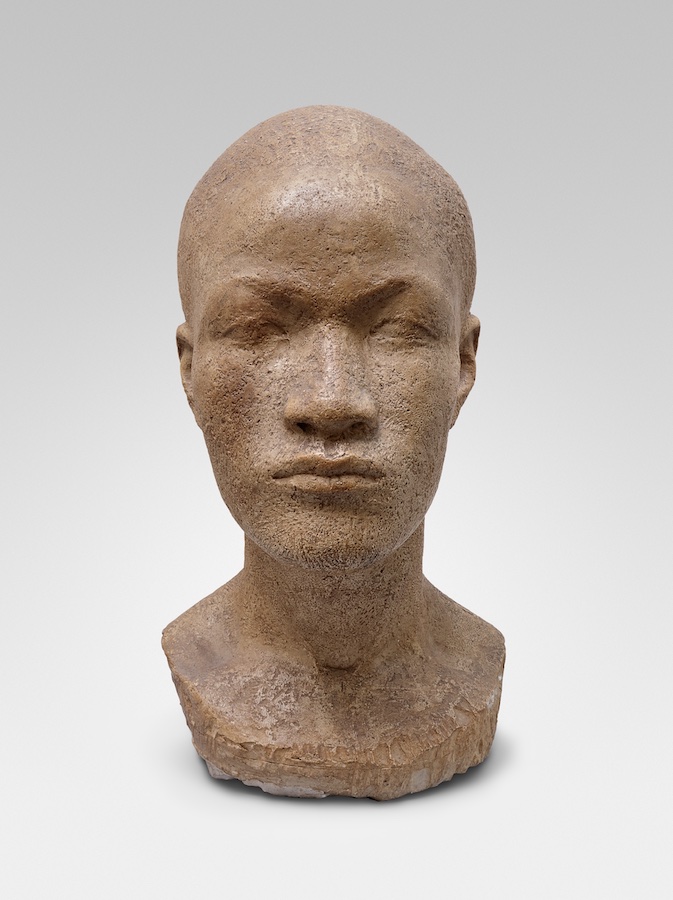 Jussuf Abbo, Head of a Black Man, ca. 1939, plaster, painted, H: 28 cm.  Estate of Jussuf Abbo, Brighton/UK, photo: Gunter Lepkowski
Born in Safed, in the province of Beirut of the Ottoman Empire, the sculptor Joseph M. Abbo (1888–1953) – who later renamed himself Jussuf Abbo – came to Berlin in 1911 and began studying at the Royal Academy of Fine Arts in Berlin in 1913. By 1919 he had a master studio in the Prussian Academy of Fine Arts. Throughout the 1920's he exhibited in top galleries throughout Germany and was a well known portrait sculptor and printmaker and an active member of the Berlin avant-garde artistic community. He was known for his bohemian and eccentric lifestyle, an exotic artist from the Orient, apparently living for sometime in a Bedouin tent in his large Berlin studio. In 1935, he fled persecution by the Nazis to London, where he died in 1953.
Thanks to Dorothea Schöne, director and CEO of Kunsthaus Dahlem in Berlin, Abbo's work was recently rediscovered. For this art historical achievement, she received the Hans-and Lea-Grundig award in 2021.
Thank you for being part of our community. Your support makes our work possible.