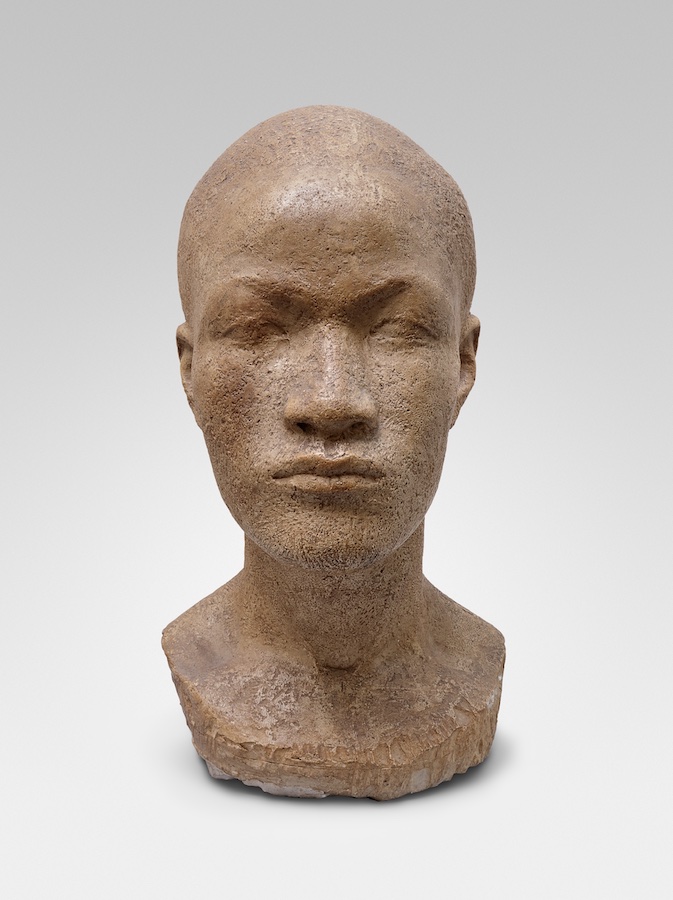 Jussuf Prince of Thebes –
Re-constructing the life and work of a forgotten talent from Safed
Featuring Dorothea Schöne, Berlin (Germany)
March 2, 2022 @ 12:00 pm

-

1:00 pm

|

Free
In the late nineteenth century, the sculptor Joseph M. Abbo (1888–1953) – who later renamed himself Jussuf Abbo – was born in Safed, in the province of Beirut of the Ottoman Empire. As a young man, he began working as a labourer on the restoration site being led by an architect, Hoffmann, on behalf of the German government. Abbo was noticed and was rapidly promoted to the drawing-office and to stone-carving. He was offered a scholarship at the Berlin School of Art. Jussuf Abbo arrived in Germany in 1911 and began studying at the Royal Academy of Fine Arts in Berlin in 1913. By 1919 he had a master studio in the Prussian Academy of Fine Arts. Throughout the 1920's he exhibited in top galleries throughout Germany and was a well known portrait sculptor and printmaker and an active member of the Berlin avant-garde artistic community. Much of his work, being partially abstract with an emphasis on psychological state and emotion, could be considered "Expressionist".
Image above: Jussuf Abbo, Head of a Black Man, ca. 1939, plaster, painted, H: 28 cm.  Estate of Jussuf Abbo, Brighton/UK, photo: Gunter Lepkowski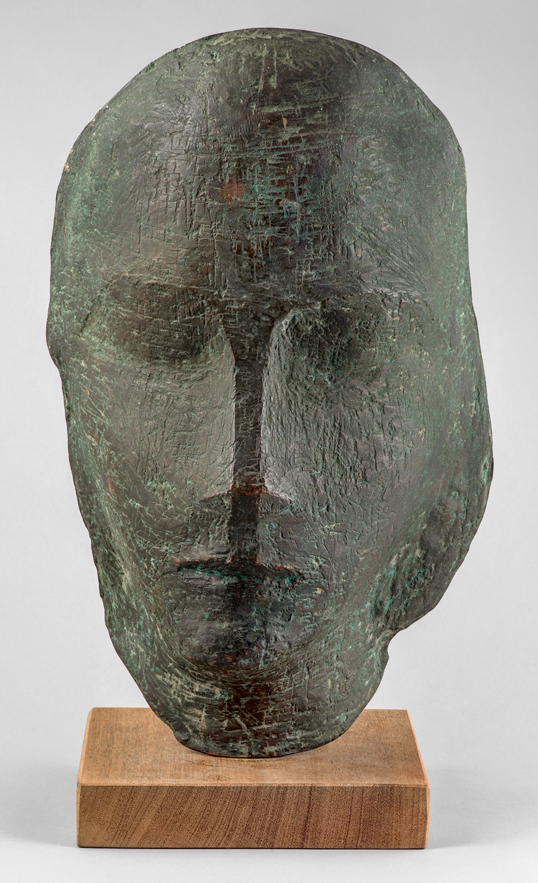 Jussuf Abbo, Mask from the Norwegian Sea, ca. 1922, bronze, 40 x 20 cm. Estate of Jussuf Abbo, Brighton/UK, photo: Mark Heathcote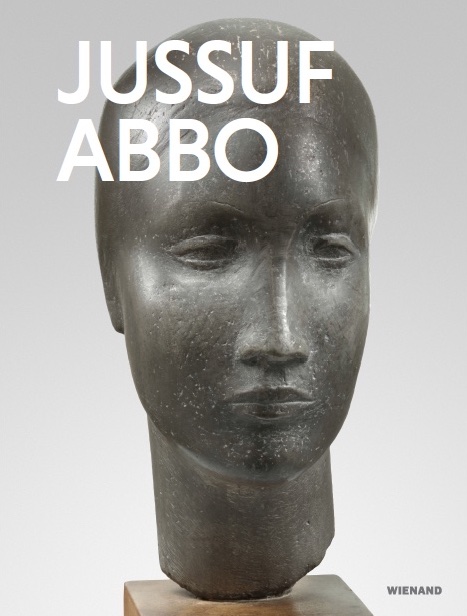 Dorothea Schöne (Ed.), Jussuf Abbo. Catalogue published on the occasion of the exhibition "Jussuf Abbo" at Kunsthaus Dahlem (November 8, 2019-January 20, 2020). Cologne: Wienand 2019
As a person, Abbo was flamboyant and charismatic. Many of his wealthy and powerful patrons, clients and friends were Jewish. He was known for his bohemian and eccentric lifestyle, an exotic artist from the Orient, apparently living for sometime in a Bedouin tent in his large Berlin studio. He was part of the group of friends of the Expressionist poet and playwright, Else Lasker-Schüler, whom he portrayed on several occasions and who in turn wrote a poem about him.
With the Nazi takeover, Abbo was repeatedly branded-he was stateless after the collapse of the Ottoman Empire, exposed by his Jewish ancestry to Nazi racial fanaticism and his girlfriend Ruth Schulz was illegitimately pregnant by him. In a dramatic way, the pair fled to England in 1935, where Abbo could not continue his career.
Jussuf Abbo died in his London exile in 1953.
In her presentation, Dorothea Schöne introduces this multi-faceted, unjustly forgotten artist and his traumatic experience of flight and exile from Nazi-Germany.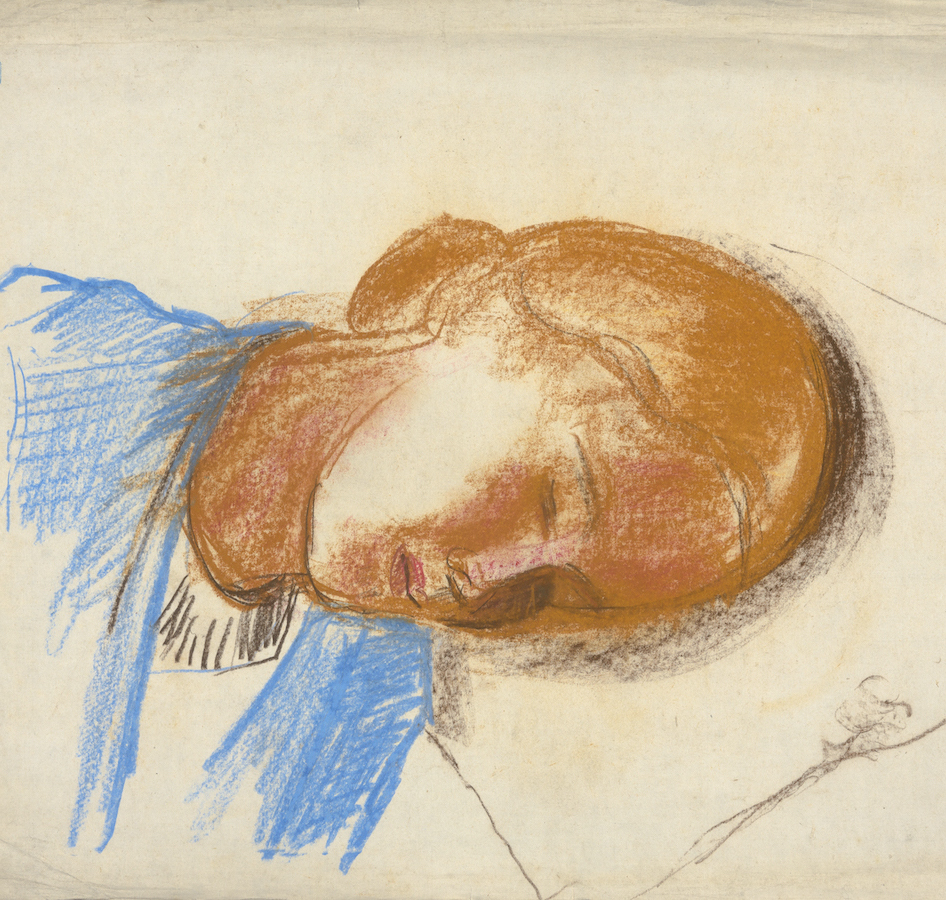 Jussuf Abbo, Untitled (Ursula Nordmann, sleeping), undated, coloured chalk drawing, 37 x 44 cm. Estate of Jussuf Abbo, Brighton/UK, photo: Mark Heathcote
Dorothea Schöne is a Berlin-based art historian and curator, currently heading Kunsthaus Dahlem as director and CEO. After receiving her Masters degree in Art History and Political Science at the University of Leipzig/ Germany in 2006, she was awarded a Fulbright Grant to pursue pre-doctoral research at the University of California, Riverside. From 2006-2009-10 she worked as a curatorial assistant at the LA County Museum of Art (LACMA). Schöne has been awarded grants by the German Academic Exchange Program, the German Historical Institute in Washington D.C. and in 2021 she received the Hans-and Lea-Grundig award for her art historical achievements.
Introduced by Rachel Stern, Director and CEO of the Fritz Ascher Society.
This event is part of our monthly series
Flight or Fight. stories of artists under repression.
Future events and the recordings of past events can be found HERE.
Share This