Dear Friends,
As we approach Thanksgiving, Hanukkah, Christmas and the final weeks of 2021, we thank you for your interest in our work. Over the past two years, our audience grew exponentially and became global, and we very much appreciate the diversity of backgrounds and viewpoints we now find in our discussions. 
We are especially grateful to those who helped make our work possible with their donations. 
And I just have to ask again for your support, because we need your donations more than ever. 
This year, until December 31, there are also unique tax-savings opportunities available in the US:
The 2020 CARES Act allows you to deduct cash gifts to charity up to 100% of your adjusted gross income. Ordinarily, this deduction is limited to 60%.
The CARES Act also allows non-itemizers to take a deduction for charitable cash gifts — up to $300 for an individual or up to $600 for joint filers. 
Thank you for being part of the FAS community and recognizing the importance of our vital work.
After our brief Thanksgiving break, we continue our Zoom discussions about "Identity, Art and Migration" with two Zoom conferences and a Zoom discussion about the artist Fritz Ascher:
Wednesday, December 1, 12:00-1:30pm EST 
Conference:
Identity and the Arts
Featuring Libby Copland, Ori Z Soltes, Deborah Tannen and Oksana Yakushko
Shaped in accordance with the theme of the current online project, "Identity, Art and Migration," this brief conference focusses on the question of how identity is forged—and how it changes under diverse kinds of natural and unnatural duress.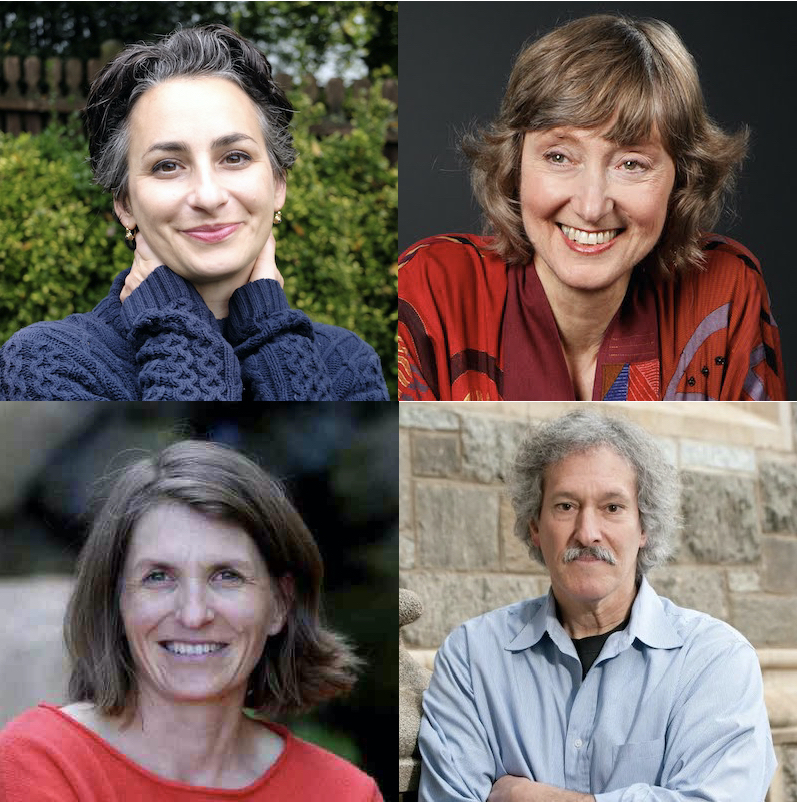 Expert Panel:
Libby Copeland, Award-winning journalist and author (top left)
Deborah Tannen, University Professor and Professor of Linguistics at Georgetown University in Washington DC (top right)
Oksana Yakushko, Practicing Psychoanalytic Psychologist and Professor of Clinical psychology at Pacifica Graduate Institute in Carpinteria, CA (bottom left)
Ori Z Soltes, Teaching Professor at Georgetown University in Washington DC (bottom right)
These scholars will consider how identity is shaped by genomic development; how it is affected by the physiology of transition from childhood to adulthood and by the migration from home to new and different dwelling places; and how, in particular, migrational shifts can affect artists and their creative process.
Moderator:
Rachel Stern, Director and CEO of the Fritz Ascher Society in New York NY 
Wednesday, December 8, 12:00pm EST:
Fritz Ascher (1893-1970):
Coming back to Life
Featuring Karen Wilkin, Independent Curator and Writer, New York and Elizabeth Berkowitz, PhD, Art Historian and Project Manager, New York.
Moderated by Rachel Stern, Director and CEO of the Fritz Ascher Society, New York.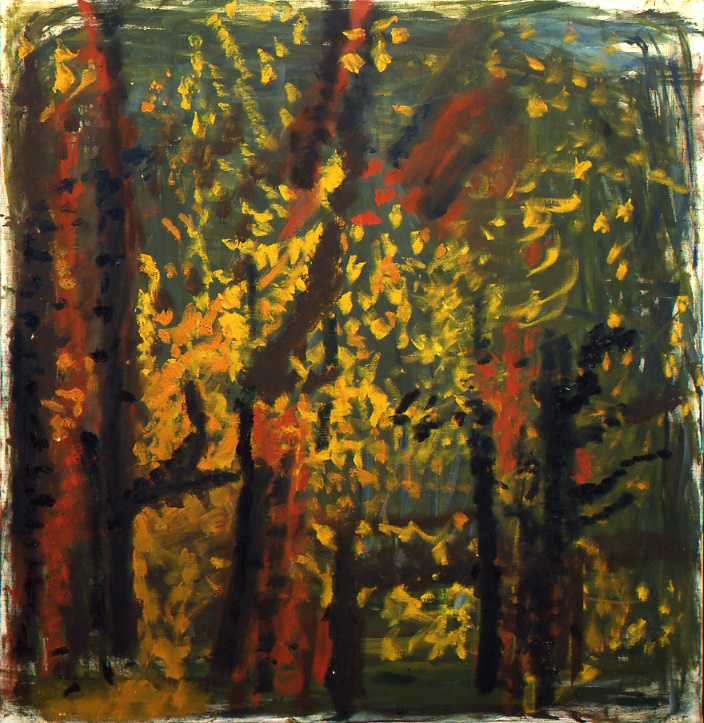 Fritz Ascher, Blossoming Trees, 1950s. Oil on canvas, 39.4 x 37.4 in. (100 x 95 cm). Private collection © Bianca Stock
Fritz Ascher, Photograph 1950 © Bianca Stock
Fritz Ascher (Berlin 1893 – 1970 Berlin) almost made it out of Germany as the persecution of the Jews was developing. SINCE HE HAD been arrested and released from concentration camp and prison after several months, friends managed to book passage on a ship to Shanghai, but the German Nazi bureaucracy refused to let him leave the country. Ascher found refuge in the basement of his deceased mother's friend, Martha Grassmann–in a house located in the Grunewald, the heart of the Nazi brass residential neighborhood in Berlin. In hiding–an interior migration–he shifted from vibrantly expressionist paintings and drawings to dense poetry. AFTER the war he emerged to a Germany very different from the one he had known before and began painting again, still with a dynamic, expressionistic style, but with a profound change in subject matter. The changes in his art may in part reflect his sensitivity to the altered realities of the world in which he lived–and we STILL live.
Fritz Ascher is also part of the Leo Baeck Institute's yearlong "Shared History Project," celebrating 1700 Years of Jewish Life in German-speaking Lands, with his painting "Beethoven," painted in 1924 and possibly re-worked in 1945.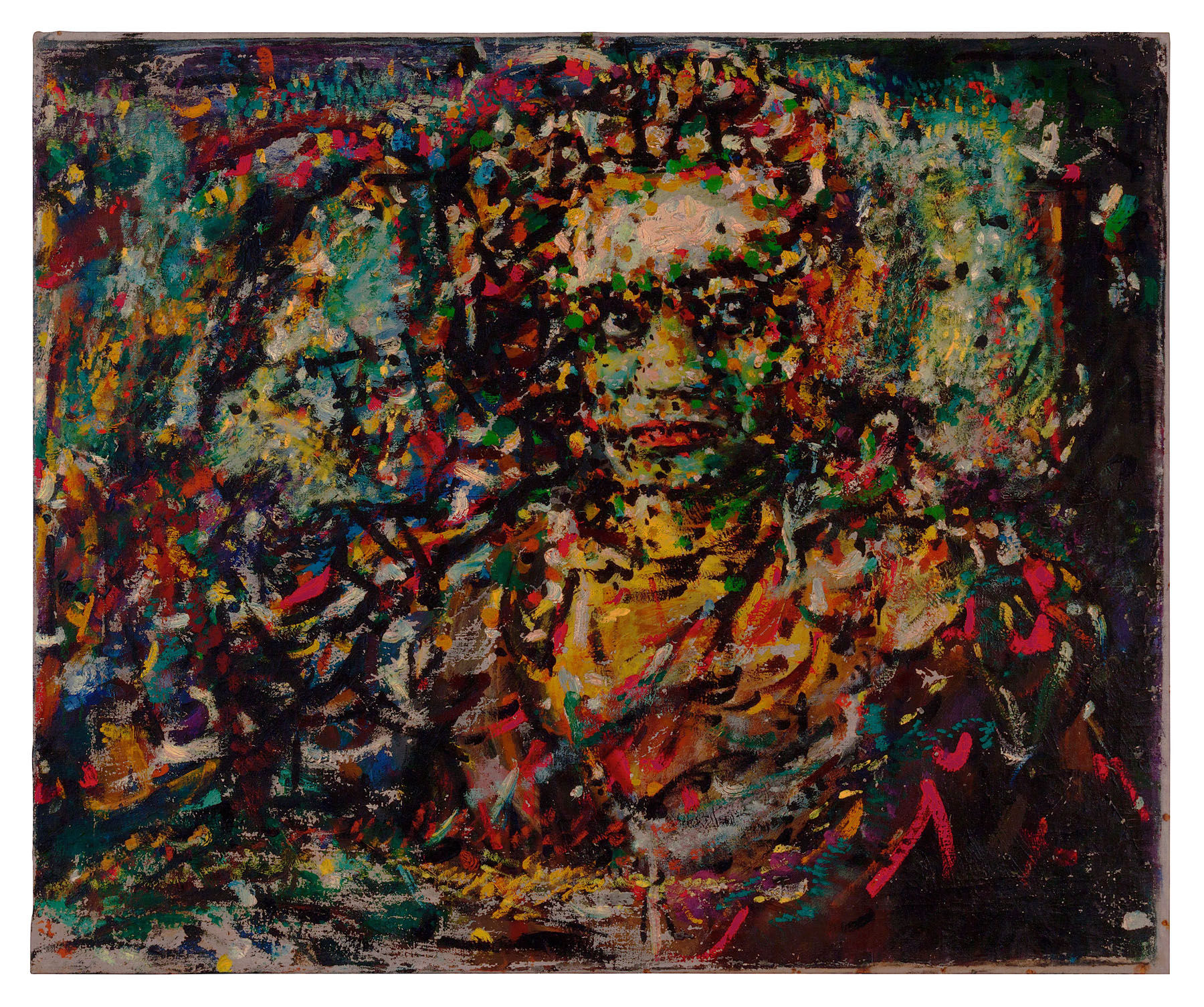 Fritz Ascher, Beethoven, 1924/1945. Oil on canvas, 38.5 x 47 in. (97.5 x 119 cm). Private collection. ©2021 Bianca Stock
Our last event of 2021 focusses on psychological, historical and art historical aspects of migration—broadly and in particular within the context of artists seeking refuge in the United States during the Holocaust:
December 15, 12:00-1:30pm EST
Conference:
Artists Migrating to the United States, In and Beyond the Nazi Period
Featuring Rebecca Erbelding, Katya Grokhovsky and Ori Z Soltes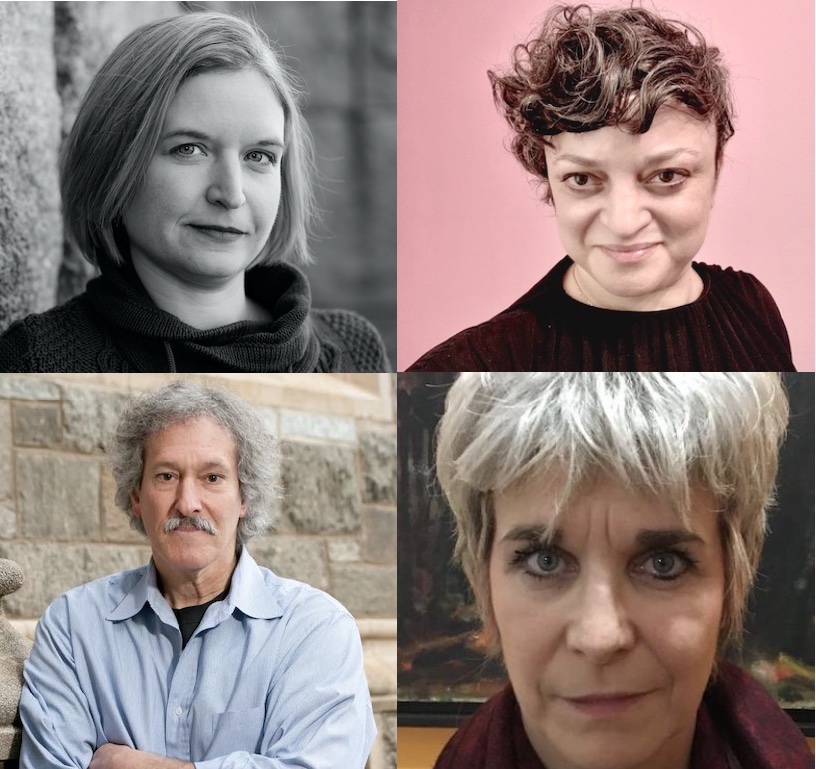 Expert Panel:
Rebecca Erbelding, PhD, USHMM historian in Washington DC (top left),
Katya Grokhovsky, artist and founder of The Immigrant Artist Biennal in New York NY  (top right) and
Ori Z Soltes, PhD, Teaching Professor at Georgetown University in Washington DC (bottom left)
Moderator:
Rachel Stern, Director and CEO of the Fritz Ascher Society in New York NY (bottom right)
These diverse experts will address the specifics of American immigration policies in the first half of the twentieth century and how they particularly affected those seeking refuge from the ravages of the Nazi Holocaust across Europe; the consequences of forced migration in the work of the seven artists whose work is the focus of the Identity, Art and Migration project; the continuation and reshaping of issues affecting immigrant artists and their art in the recent history of the United States and the current reality of Europe.
And if you have down time during the holidays, we invite you to watch or re-watch recorded events of our virtual project "Identity, Art and Migration" featuring Anni Albers, Eva Hesse, Friedel Dzubas, Rudi Lesser, Lily Renée or Arthur Szyk.
Generously sponsored by the Consulate General of the Federal Republic of Germany in New York.
In Leipzig, a total lock down is in effect due to Covid 19, and the exhibition "Vorhang auf für Emmy Rubensohn! Musikmäzenin aus Leipzig" in Gewandhaus zu Leipzig has very prematurely closed. Stay tuned for a possible re-opening in January 2022!
Happy holidays and
All best wishes,
Rachel Stern
Director and CEO
Join the conversation!
@FritzAscherSociety
#FritzAscher
#IdentityArtMigration
Fritz Ascher ©2021 Bianca Stock, Photos Malcolm Varon