Dear Friends,
As the Jewish New Year is upon us, there is lots to be thankful for.
FRITZ ASCHER RETROSPECTIVE ON VIEW AT THE FELIX-NUSSBAUM-HAUS IN OSNABRÜCK UNTIL JANUARY 15, 2017
"To Live is to Glow with Passion. The Expressionist Fritz Ascher" opened to a large crowd at the Felix Nussbaum Haus in Osnabrück, Germany on September 25. The exhibition is on view until January 15, 2017: (link).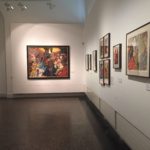 Many thanks to my co-curator Anne Sibylle Schwetter for a constructive and harmonious collaboration!


And the book accompanying the exhibition is out (link)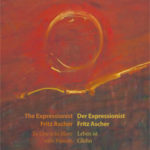 ASCHER'S "GOLEM" EXHIBITED IN "GOLEM" EXHIBITION AT THE JEWISH MUSEUM BERLIN
Ascher's "Golem" painting is on view in the "Golem" exhibition at the Jewish Museum Berlin until January 29th (link)
It can also be seen in the film "Golem – Die Legende vom Menschen" at Arte Mediathek (link)

This is just the beginning – stay tuned!
Shanah Tova to our Jewish friends and
Best wishes to all,
Rachel Stern, Director and CEO
PLEASE BEFRIEND US on Facebook, and follow us on twitter (@Ascher_Society)
all artwork by Fritz Ascher: ©Bianca Stock, 2016