Dear Friends,
The G.D.P.R., Europe's New Data Law, is upon us. Please check our Terms of Service/Terms of Usage and our Privacy Policy. If you give us permission to continue sending you these bimonthly newsletters, you do not have to do anything. If you do not want to receive these emails, please send us an email or opt out below.
I just returned from Germany, from the May 13 opening of the Fritz Ascher retrospective at Museum Schlösschen im Hofgarten in Wertheim on the Main river, a historic building with an amazing collection of artwork of the Neue Secession. Here, Ascher's work can be seen in connection with works by his teachers Max Liebermann, Lovis Corinth, Ludwig Dettmann and Curt Agthe. It amazes me to see how little his work has to do with theirs! If anything, then his late work is formally connected. Other than that, the teachers gave him the tools to find his own artistic voice with its intense colors, expressive brushstrokes, defined outlines and two-dimensional paint.
It is astonishing how very different Ascher's work looks in the intimate rooms of the Schlösschen. Thank you to Dr. Jörg Paczkowski for his enthusiasm and engagement, and for our highly productive collaboration!
SWR TV reported about the exhibition (link)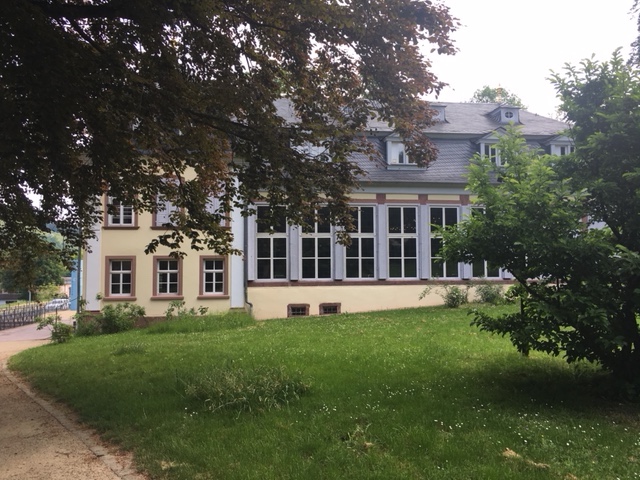 During this trip, I also was able to meet Thomas Schumann, who collected more that 10,000 books by authors who survived the Nazi regime in exile. Many of these books are first editions, and many of these are signed, because Schumann knows/knew the authors. He is driven by his passion to discover their work and make the public aware of it. Right now he is preparing the German edition of Judith Kerr's short stories.
What a pleasure to spend time with him and to listen to his many fascinating stories.
Did I mention that he collects art as well? He owns more than 750 works by artists who survived the Nazi terror regime in exile and are largely unknown. Every week he adds a work to his collection (it used to be one a day). What powerful display of the depth and diversity of cultural life during the Weimar Republic!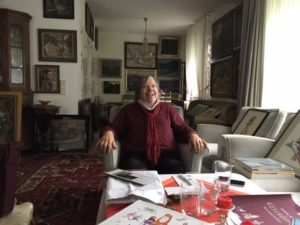 In Berlin, I was able to attend the press conference announcing the publication of the new online-portal of the Mosse Art Research Initiative (MARI), an unprecedented and unique research project. The art collection of German publisher, arts patron and philanthropist Rudolf Mosse (1843-1920) was looted/stolen from the Mosse family under Nazi rule. MARI is the first public-private partnership for provenance research, in which the heirs partner with German cultural institutions and the German government to identify the individual works and reconstruct the collection as a whole as well as find the whereabouts of the individual works that were taken by the National Socialists. Meike Hoffmann, director of the neutral MARI at Free University Berlin, states "Until now the collection was assumed to consist of about 400 works that were exhibited at the Mosse Palais and were published in catalogues. Today we think that the collection consists of more than 1,000 works, including miniatures and prints." So far, about 20-25 works were restituted.
This cooperation is a first – and I hope that this model will be used to in the future to research complex collections like the one of the German-Jewish art dealer Max Stern.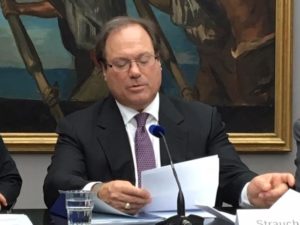 I wish you a wonderful summer!
Cheers,
Rachel Stern, Director and CEO
artwork Fritz Ascher ©2018 Bianca Stock, Photo Malcolm Varon