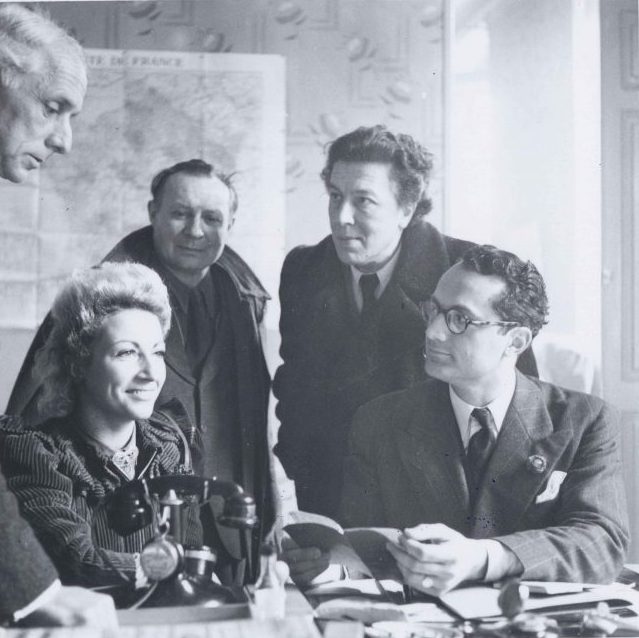 Between America and France:
Varian Fry and the Rescue of Artists
Talk by Ori Z Soltes, PhD
July 19, 2023 @ 12:00 pm

-

1:00 pm

|

Free
With a belated reminder of the proximity of the American and French Independent Day celebrations, this talk focuses on the artists' Schindler, the American journalist, Varian Fry (1907-1967). Using methods both legal and not, Fry managed to rescue some 2,000 individuals from France between 1940 and 1941.
France had become largely swallowed up by Nazi Germany, the "free" parts in Southern France (Vichy France) were not necessarily unreluctant to assist with the deportation of Jews into Nazi-held territories, and the US immigration policies were far from open-handed to those seeking refuge. Who was he and who were some of those he helped—or in some cases, could not help—to escape destruction?
Lecture by Ori Z. Soltes, introduced and moderated by Rachel Stern.
Image above: Max Ernst, Jacqueline Breton, Andre Masson, Andre Breton, Varian Fry. Varian Fry papers, RBML, Columbia University Libraries, New York
"In some ways I owe him my life," the sculptor Jacques Lipchitz, who had remained devoted to Fry, wrote to Annette Fry in his condolence letter.  "I did not want to go away from France.  It was his severe and clairvoyant letters which helped me finally to do so.  And of what help he was once I decided to go to America!  I mourn with you this marvelous man, lost a little in our difficult world, and I will cherish his memory to the end of my life."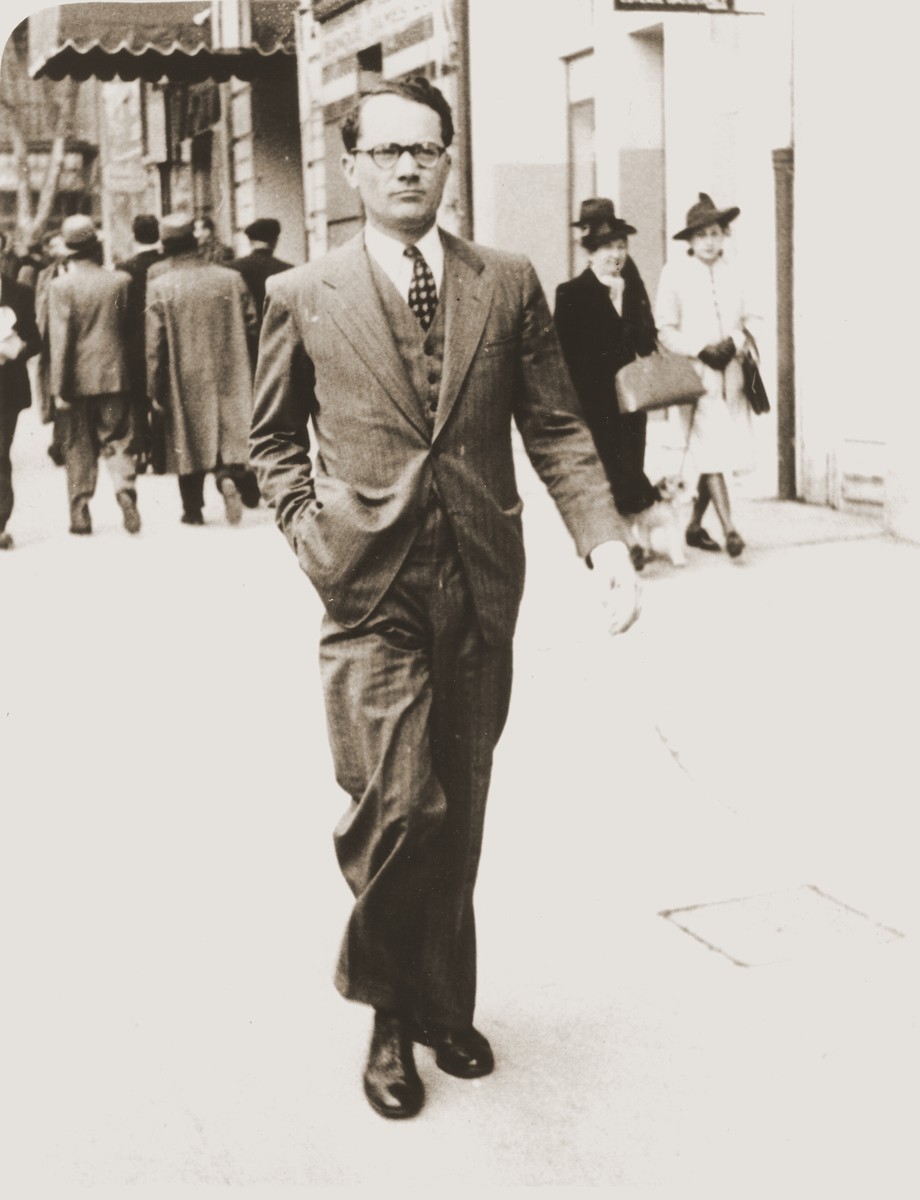 Varian Fry walking along the street in Marseille, 1940-1941. United States Holocaust Memorial Museum, courtesy of Annette Fry
Amedeo Modigliani, Jacques and Berthe Lipchitz, 1916. Art Institute Chicago. Public domain, via Wikimedia Commons
Ori Z Soltes, PhD, teaches at Georgetown University across a range of disciplines, from art history and theology to philosophy and political history. He is the former Director of the B'nai B'rith Klutznick National Jewish Museum, and has curated more than 90 exhibitions across the country and overseas. He has authored or edited 25 books and several hundred articles and essays. Recent volumes include The Ashen Rainbow: Essays on the Arts and the Holocaust; and Tradition and Transformation: Three Millennia of Jewish Art & Architecture.
Rachel Stern is the Director of The Fritz Ascher Society for Persecuted, Ostracized and Banned Art in New York.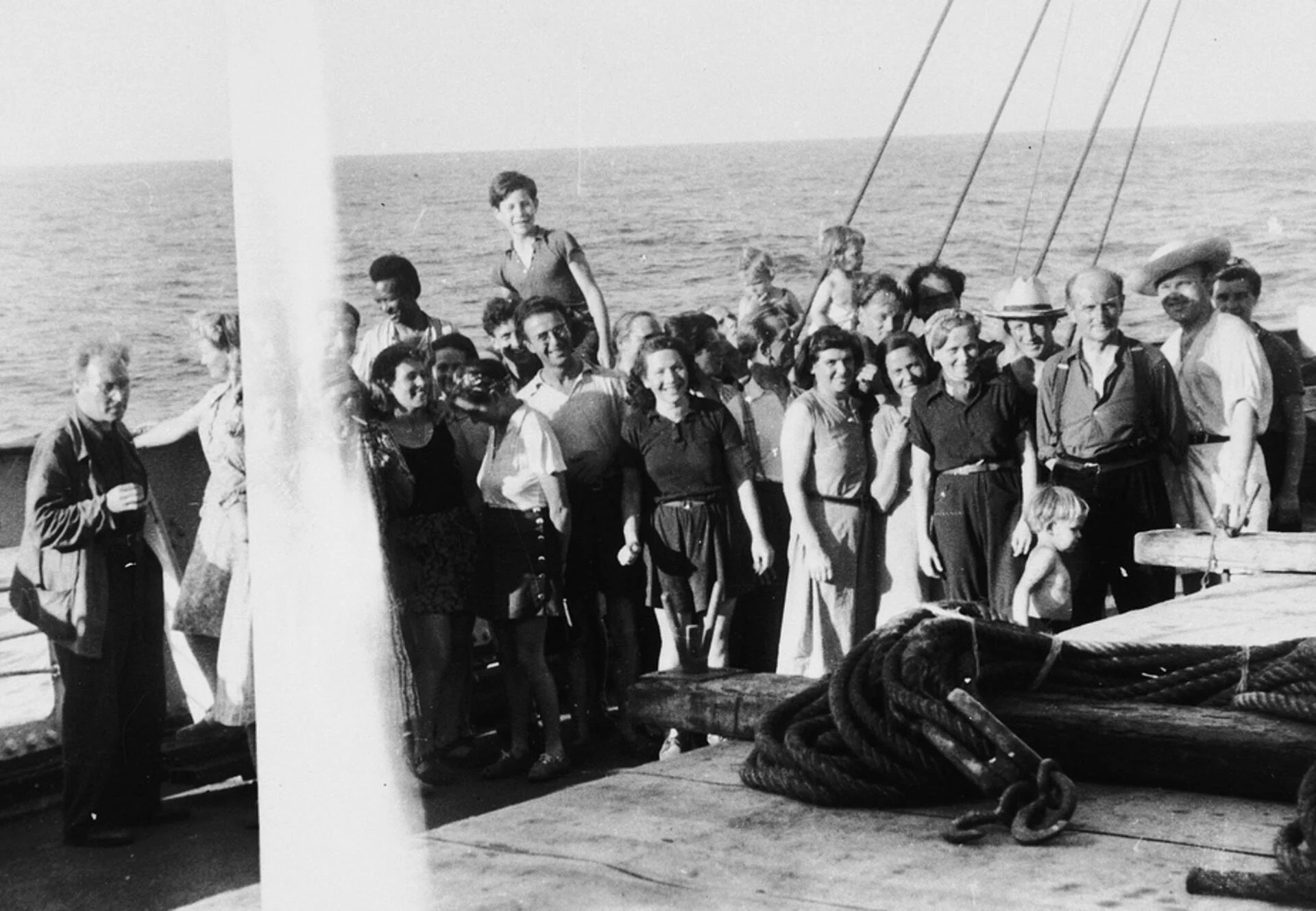 European refugees assisted by the Emergency Rescue Committee on board the Capitaine Paul-Lemerle, a converted cargo ship sailing from Marseille to Martinique, March 25, 1941. Photo: United States Holocaust Memorial Museum
This event is part of the monthly series "Flight or Fight. stories of artists under repression," which is organized by The Fritz Ascher Society for Persecuted, Ostracized and Banned Art, New York. Future events and the recordings of past events can be found HERE.
The Fritz Ascher Society is a not-for-profit 501(c)3 organization. Your donation is fully tax deductible.
YOUR SUPPORT MAKES OUR WORK POSSIBLE. THANK YOU.
Share This