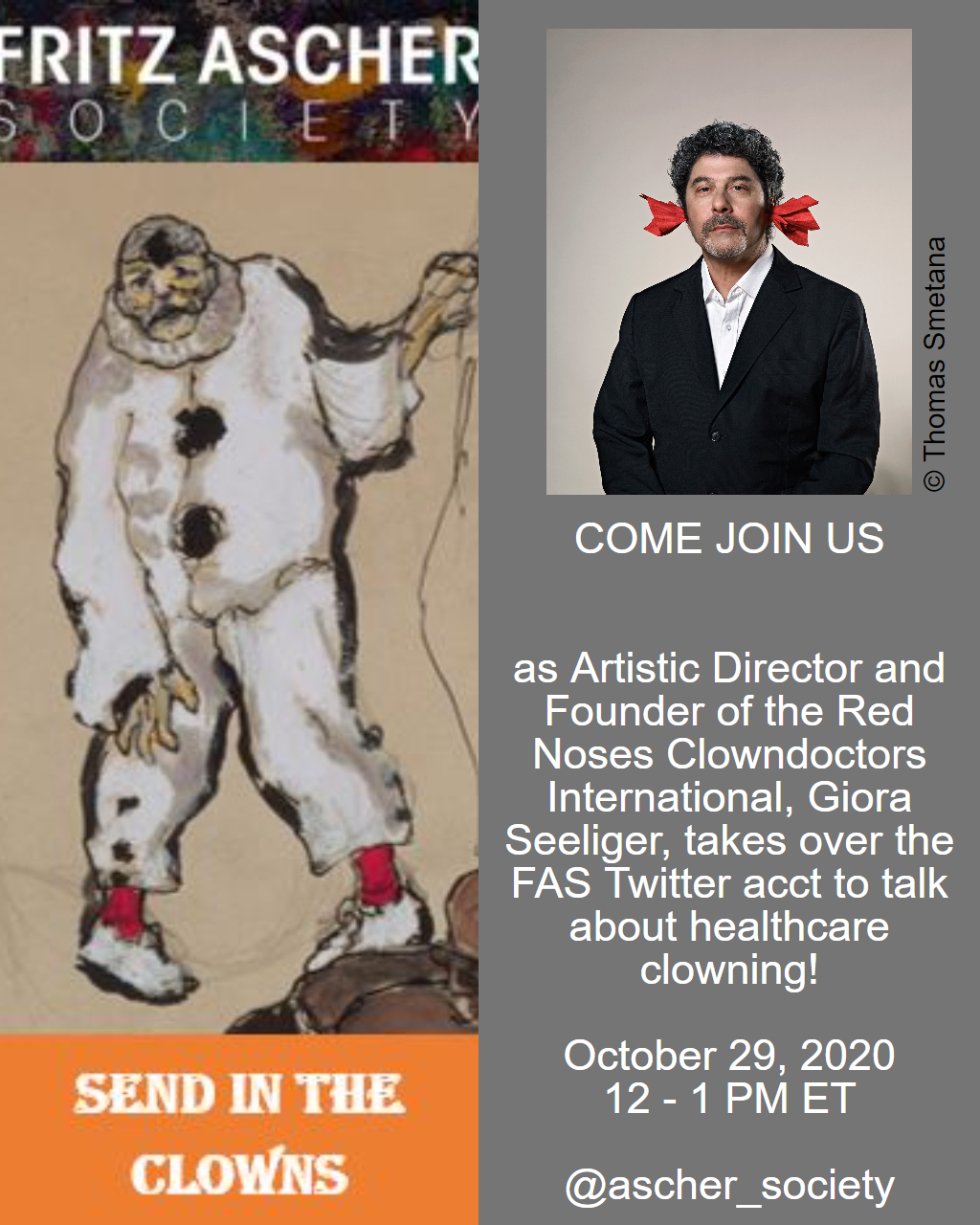 Twitterview @Ascher_Society
Giora Seeliger
"Ask A Healthcare Clown!"
October 29, 2020 @ 12:00 pm

-

1:00 pm

|

Free
Twitter @Ascher_Society
Giora Seeliger, Artistic Director and Founder of Red Noses Clowndoctors International, takes over the FAS Twitter account to answer your burning questions about clowning, the role of a healthcare clown, and anything else that comes to mind!
Submit your questions in advance by writing to info@fritzaschersociety.org
Part of "Send in the Clowns," an interactive two-week digital initiative, which explores the clown as a figure between tragedy and comedy, between self- identification and stage–a character designed to (literally) mask the performer's true feelings behind a facade of happiness. "Send in the Clowns" uses the prominence of the "clown" figure in Fritz Ascher's work as a lens through which to explore the duality of the clown both historically and today.
Generously sponsored by Allianz Partners.
Giora Seeliger is a renowned clowning expert, actor and director. He founded RED NOSES in 1994 in Austria/Europe and built up 11 RED NOSES organizations in Europe and the Middle East as well as many artistic programs as "Emergency Smile," where clowns work worldwide with people affected by crisis. As he is responsible for the high artistic quality within the group, he developed a rigorous curriculum that every clown has to go through.
Share This