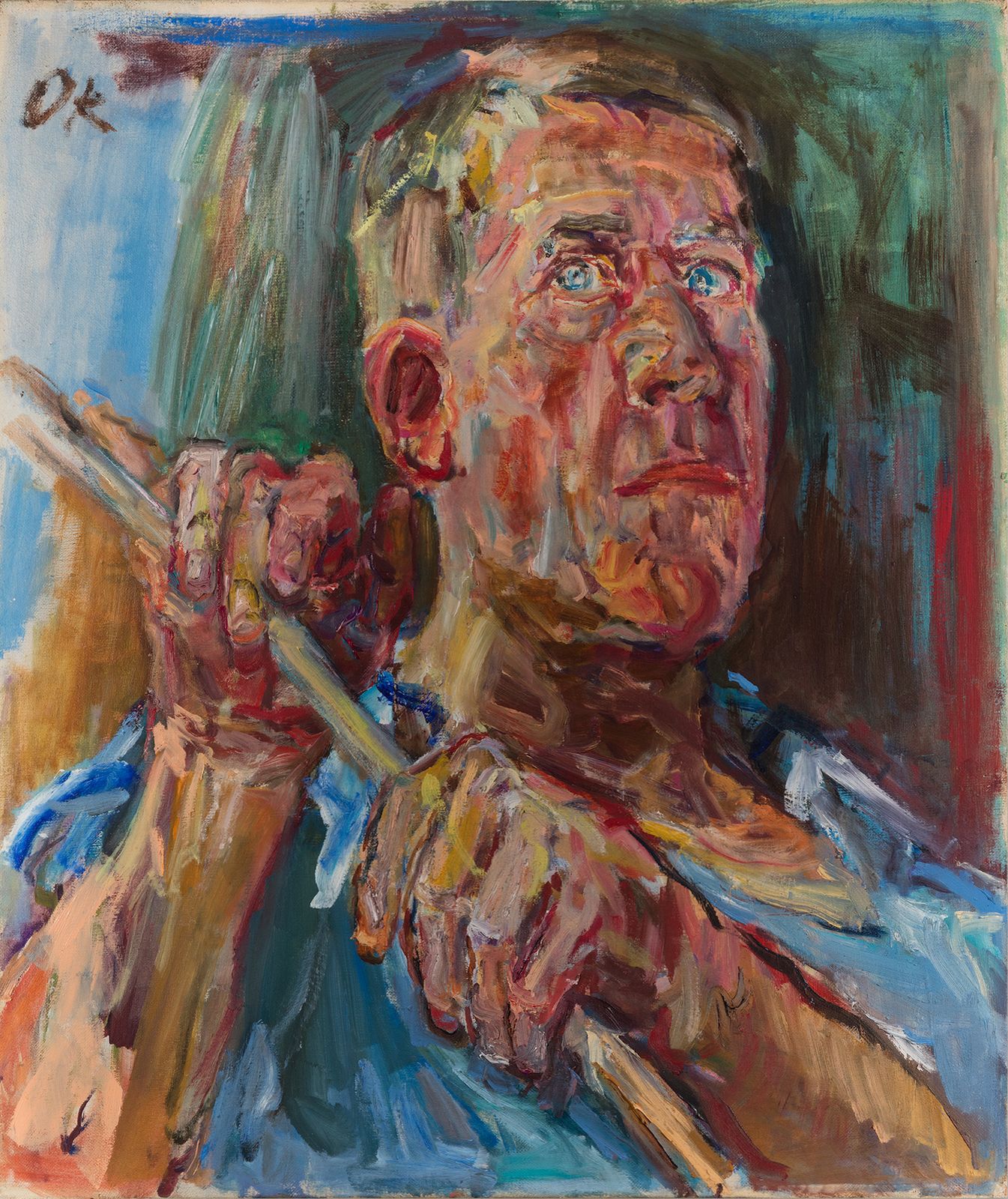 Oskar Kokoschka (1886-1980):
The Making of an Artist
by Rüdiger Görner, London (UK)
May 5, 2021 @ 12:00 pm

-

1:00 pm

|

Free
The Austrian artist Oskar Kokoschka (1886-1980) achieved world fame with his intense expressionistic portraits and landscapes. Rüdiger Görner, author of the first English-language biography, depicts the artist in all his fascinating and contradictory complexity. He traces Kokoschka's path from bête noire of the bourgeoisie and a so-called 'hunger artist' to a wealthy and cosmopolitan political and critical artist who played a major role in shaping the European art scene of the twentieth century and whose relevance is undiminished to this day.
In 1934, Kokoschka left Austria for Prague, and in 1938, when the Czechs began to mobilize for the expected invasion by the German Wehrmacht, Kokoschka fled to the United Kingdom, where he remained during the war. Although he had an international reputation at the time of his first emigration to Prague, he was not yet well-known in Britain. This lecture throws new light upon his experiences, reception and work in exile, including his impressions of London, his portrait commissions and his series of now celebrated anti-Fascist works such as the allegory What We Are Fighting For (1943) and The Red Egg (1939-41). In 1947, Kokoschka travelled briefly to the United States before settling in Switzerland in 1953, where he lived the rest of his life.
Kokoschka was more than a mere visual artist: his achievements as a playwright, essayist, and poet bear witness to a remarkable literary talent. Music, too, played a central role in his work, and a passion for teaching led him to establish in 1953 the School of Seeing, an unconventional art school intended to revive humanist ideals in the horrific aftermath of war.
IMAGE: Oskar Kokoschka, Self-Portrait, 1948. Oil on canvas, 65.5 × 55 cm. Fondation Oskar Kokoschka FOK 30. ©Fondation Oskar Kokoschka / DACS 2018.
Lecture featuring
Rüdiger Görner
Professor of German with Comparative Literature at Queen Mary University of London, UK
Introduced by
Rachel Stern
Director and CEO of the Fritz Ascher Society in New York
Rüdiger Görner is Professor of German with Comparative Literature at Queen Mary University of London. The Founding Director of the Centre for Anglo-German Cultural Relations, his books include biographies of Rainer Maria Rilke and the poet Georg Trakl. He was awarded the Order of Merit of the Federal Republic of Germany for his work on British-German relations and the Reimar Lüst-Prize of the Alexander-von-Humboldt Foundation in recognition of lifetime achievement.
You can order Rüdiger Görner's book "Kokoschka. The Untimely Modernist" from the publisher in the UK HERE and in the US and Canada HERE.
This event is part of our monthly series
Flight or Fight. stories of artists under repression, which is generously sponsored by Allianz Partners.
Share This