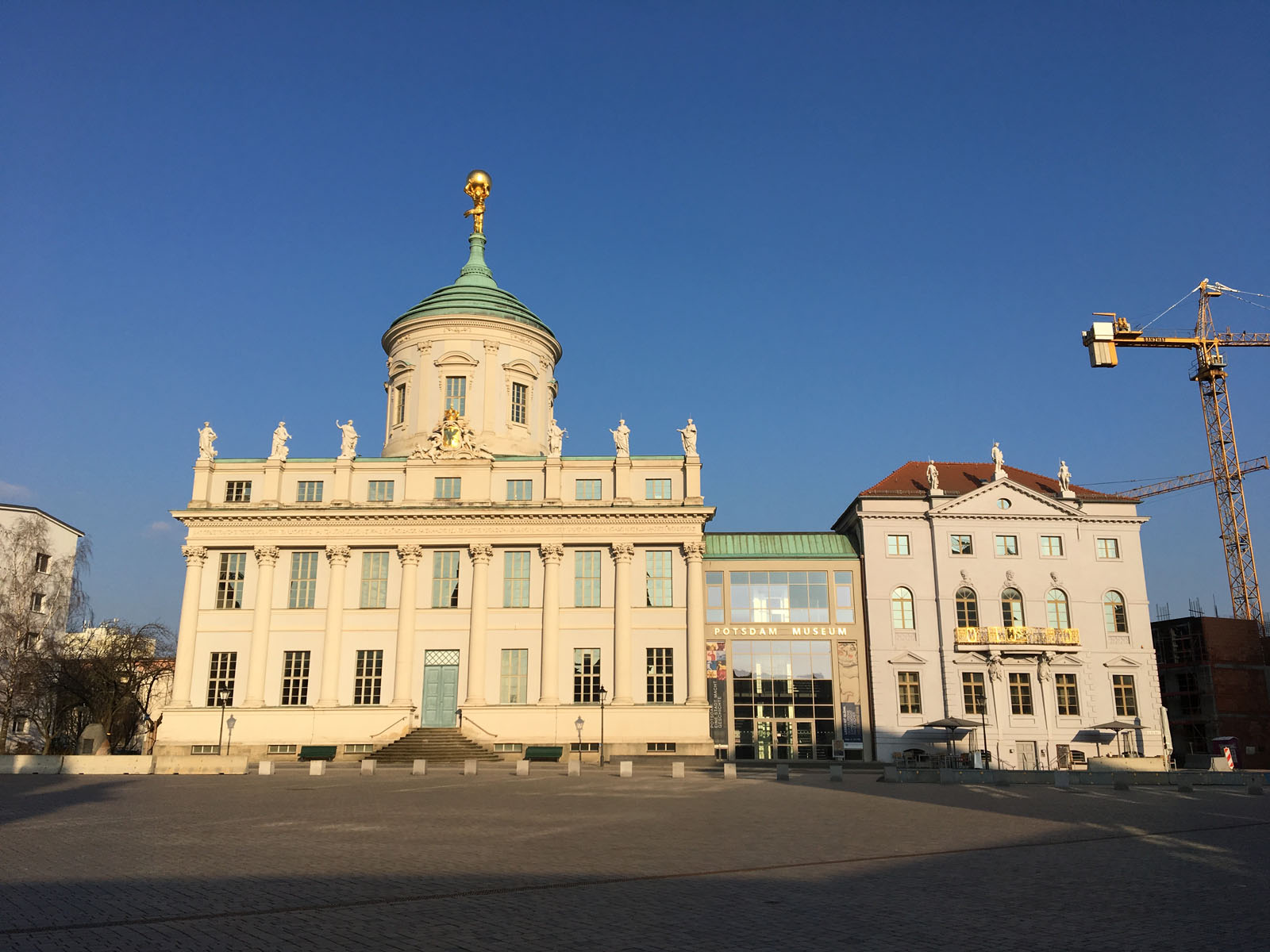 "Leben ist Glühn" Der Expressionist Fritz Ascher 


Potsdam Museum – Forum für Kunst und Geschichte, Potsdam (Germany)
December 10, 2017

-

March 11, 2018
Coming home: With more than 80 paintings and works on paper, the worldwide first Fritz Ascher Retrospective is on view at the places where Fritz Ascher lived and worked, with parallel exhibitions in Berlin and Potsdam.
Each venue shows a representative group of powerful paintings and drawings, which span Ascher's whole oeuvre from first academic studies to monumental Expressionist figure compositions to late landscapes. Both venues present Fritz Ascher's poems, written while hiding from Nazi persecution, as "unpainted paintings" in relation to his artwork.
The Potsdam Museum shows Ascher's artistic development in four galleries, starting with early masterworks like the monumental "Golgotha" and "The Tortured". The second gallery shows Ascher's love for music and stage and for the Clown theme with "Bajazzo". Ascher's landscapes after 1945 are featured in the third gallery, with the exploding "Sun", wide landscapes with sunsets, flowers and trees. Thanks to Historian Hannes Wittenberg from the Potsdam Museum new research about Ascher's time in Potsdam 1934-39 can be found in the fourth gallery, with the locations where he hid, and documents tracing the story of his persecution by the Nazis. A short film introduces into Fritz Ascher's life and work. (website link)
The exhibitions are on view at Potsdam Museum and at Museum Charlottenburg-Wilmersdorf in der Villa Oppenheim until March 11, 2018.
Stiftung Gedenkstätte Lindenstrasse in Potsdam researches the prison where Fritz Ascher spent almost 5 months in 1939 in "Sechs Wochen sind fast wie lebenslänglich …' Das Potsdamer Polizeigefängnis Priesterstraße/Bauhofstraße" (13 December 2017 – 29 April 2018).
The retrospective is under patronage of the German Minister of Culture and Media Prof. Monika Grütters.
A comprehensive German/English catalogue with essays by Jörn Barfod, Eckhart Gillen, Wiebke Hölzer, Ingrid Mössinger, Ori Z. Soltes and Rachel Stern accompanies the exhibition. (catalogue link)
The Fritz Ascher retrospective was on view at the Felix-Nussbaum-Haus in Osnabrück (September 25, 2016 – January 15, 2017) and at Kunstsammlungen Chemnitz MUSEUM GUNZENHAUSER (MARCH 4 – JUNE 18, 2017), and will travel from Museum Charlottenburg-Wilmersdorf at Villa Oppenheim in Berlin (December 8, 2017 – March 11, 2018) and Potsdam Museum (December 10, 2017 – March 11, 2018) to Kallmann Museum in Ismaning (September 30 – November 24, 2018). Afterwards it will be shown in the US, starting with the Grey Art Gallery in New York (January 9 – April 6,2019).
Watch a short video of the exhibition
Photos ©Michael Lüder, Potsdam (nos. 2, 3, 4, 9, 12, 16, 18, 19, 20), Dr. Bauers, Potsdam (nos. 6, 17) and Rachel Stern, New York (nos. 1, 5, 7, 8, 10, 11, 13, 14, 15)
Share This