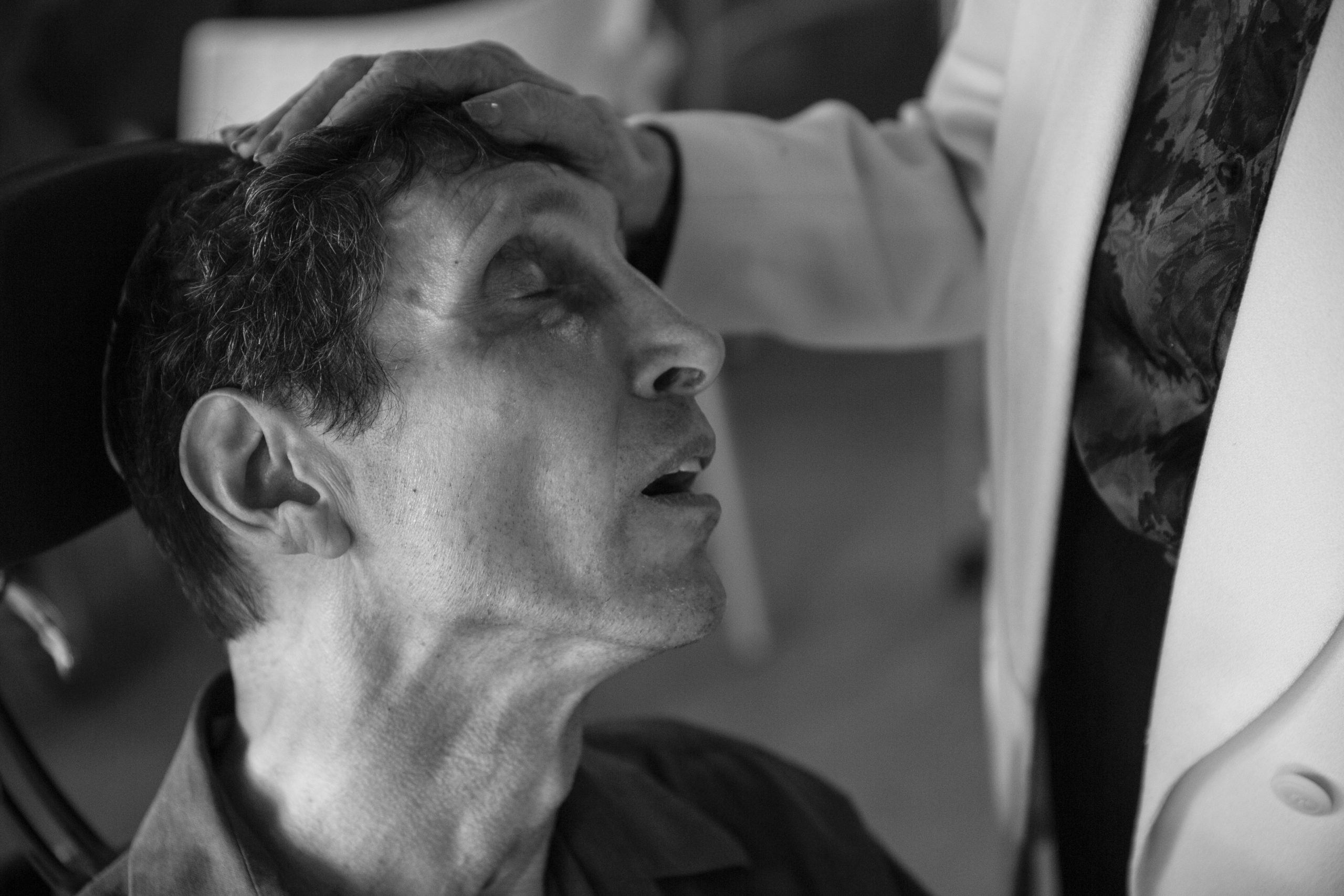 "Trauma, Memory and Art"
An interdisciplinary virtual conference
with Ori Z. Soltes, Larry R. Squire,
Natan P.F. Kellermann and Eva Fogelman

November 9, 2020 @ 12:00 pm

-

1:30 pm

|

Free
WATCH THE RECORDING OF THIS EVENT HERE.
In this interdisciplinary conference, four experts discuss the transmission of Holocaust trauma and memory against the backdrop of art. The starting point of the discussion is the art of Holocaust survivor Alice Lok Cahana and how artistic sensibilities, traumatic memory—and a sense of obligation to improve the world—have been expressed through three generations of her family—both in who her children and grandchildren are and in how they express themselves artistically.
The discussion will amplify this layered issue from other angles: what have recent biological and psychological investigations offered, regarding what memory is and how it works, if and how trauma can be carried in the DNA—and the implications of all of this for understanding the impact of catastrophes like the Holocaust beyond the generation of those who experienced them directly.
This conference discusses topics which are explored more deeply in the book "Immortality, Memory, Creativity, and Survival: The Arts of Alice Lok Cahana, Ronnie Cahana and Kitra Cahana," which is edited by Ori Z. Soltes, Teaching Professor at Georgetown University, Washington DC, and will be published in December 2020 by The Fritz Ascher Society.
Generously sponsored by the
Consulate General of the Federal Republic of Germany in New York.
Greetings
Hon. David Gill, Consulate General of the Federal Republic of Germany in New York
Panelists
Ori Z. Soltes PhD, Teaching Professor at Georgetown University in Washington D.C.
"The art of Alice Lok Cahana, Ronnie Cahana, and Kitra Cahana"
Larry R. Squire PhD, Professor of Psychiatry, Neurosciences, and Psychology at the University of California in San Diego CA
"Remembering"
Natan P. F. Kellermann PhD, Psychologist and Psychodramatist in Jerusalem, Israel
"Major Variables of Holocaust Trauma Transmission"
Eva Fogelman PhD, Social Psychologist and Psychotherapist in New York NY
"Descendants of Holocaust Survivors: Myths and Realities"
Moderator
Rachel Stern, Executive Director of The Fritz Ascher Society in New York NY
Dr. Ori Z. Soltes teaches at Georgetown University across a range of disciplines, from art history and theology to philosophy and political history. He is the former Director of the B'nai B'rith Klutznick National Jewish Museum, and has curated more than 85 exhibitions there and in other venues across the country and overseas. He has authored or edited 21 books and scores of articles and essays. Some of his recent books include Our Sacred Signs: How Jewish, Christian and Muslim Art Draw from the Same Source; Searching for Oneness: Mysticism in Judaism, Christianity and Islam; Untangling the Web: Why the Middle East is a Mess and Always Has Been; and Tradition and Transformation: Three Millennia of Jewish Art & Architecture.
Larry R. Squire, a Fellow of the American Academy since 1996, is Research Career Scientist at the Veterans Affairs San Diego Healthcare System and Distinguished Professor of Psychiatry, Neurosciences, and Psychology at the University of California, San Diego. He is the author of Memory and Brain (1987) and Memory: From Mind to Molecules (with Eric Kandel, 2009), and is also an editor of Fundamental Neuroscience (fourth edition, 2013).
Natan P. F. Kellerman was born in Sweden, studied psychology at the University of Stockholm, and moved to Israel in 1980. After training at the Moreno Institute in New York, he became a practitioner of psychodrama. For many years, he worked in Amcha: an Israeli treatment center for Holocaust survivors and their families, and lectured on Holocaust trauma at the International School for Holocaust Studies in Yad Vashem. He is the author of Holocaust Trauma: Psychological Effects and Treatment (iUniverse, 2009).
Eva Fogelman is a social psychologist, psychotherapist, author and filmmaker. She is in private practice in New York City and was co-founder and co-director of Psychotherapy with Generations of the Holocaust and Related Traumas at Training Institute for Mental Health, and Jewish Foundation for Christian Rescuers, ADL (Jewish Foundation for the Righteous), currently co-director Child Development Research (includes International Study of Organized Persecution of Children). Dr. Fogelman is co-editor of Children During the Nazi Reign: Psychological Perspective on the Interview Process and Children in the Holocaust and Its Aftermath. She is the writer and co-producer of the award-winning documentary Breaking the Silence: The Generation After the Holocaust(PBS). Dr. Fogelman is a Pulitzer Prize nominee for Conscience and Courage: Rescuers of Jews During the Holocaust.Her hundreds of writings appear in professional as well as popular publications.  Dr. Fogelman is a pioneer in therapeutic interventions for generations of the Holocaust and related historical traumas, and is a frequent consultant and speaker nationally and internationally.
Share This