Dear Friends,
Fall is finally upon us. Fritz Ascher's "Landscape with a Cloudy Sky" from c. 1960 captures the rich colors and dramatic light of late afternoon, brought forth with spontaneous, dynamic brushstrokes that characterize the artist's late work.
While he was hiding from the Nazis 1942-1945, the artist wrote:
I have spent the summer re-reading the poems I have access to, marveling at their rich verbal imagery and thinking about a publication of this powerful manifestation of the artist's creativity, which translates so easily into disciplines other than the visual arts.
This fall will bring some exciting programming, on both sides of the ocean:
On October 19, "Between Utopia and Exil. Architecture, Painting and Film in Potsdam around 1930," is a musical time travel by bus in three parts, which brings Potsdam at the end of the Weimar Republic to life.
The second stop of this bus tour is Potsdam Museum, with the lecture "'Far are you, my soul' – The Expressionist Fritz Ascher as an artist of the lost generation" by director Dr. Jutta Götzmann, with music by Matthew Rubenstein, piano (link).
On October 28, we are co-sponsoring the conference "Welcoming the Stranger: Abrahamic Hospitality and Its Contemporary Implications" at Georgetown University in Washington D.C. This forum will examine the positive and negative receptions of strangers in the three Abrahamic traditions through biblical and historical anecdotes. Our examination will be deepened by a reevaluation of welcoming strangers around the world over the past 85 years. From forced isolation leading to genocide, to the refusal of asylum, we seek to understand the repercussions of welcoming and rejecting strangers in our modern, interconnected world. Please come and join us!
The conference will be moderated by Ori Z. Soltes. And I will speak about Fritz Ascher's experience in Germany. Attendance is free. Please RSVP (link).
We are also eager to celebrate with you the discovery of a distinct group of drawings: In the mid-1930s, Fritz Ascher was already not allowed to create, exhibit or sell art. Even with friends, who were willing to organize painting materials, artists feared that the smell of oil paint would be detected by neighbors and reported to the Nazis.
Instead, some artists worked on paper, with colored pencil or crayon. Below, there are two Ascher works from that time, a majestic tree in a wide landscape, as well as a male portrait in profile, with his head lifted upwards.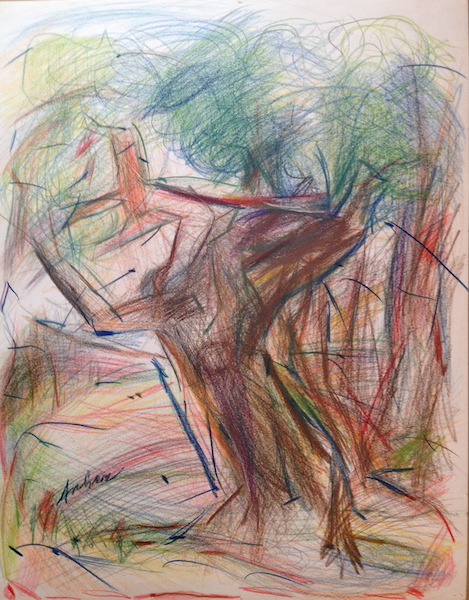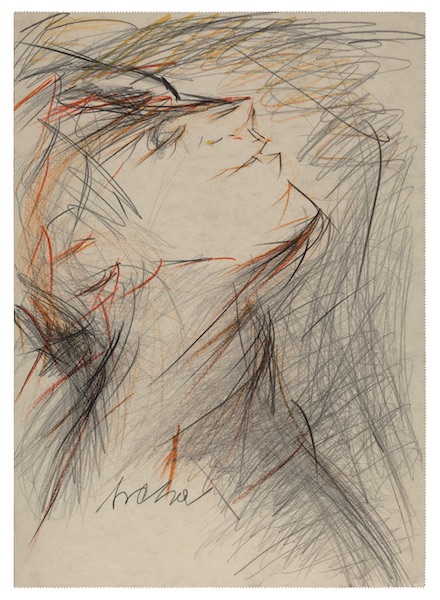 As the Jewish year is coming to a close, I am sending you and yours my very best wishes for the year 5780.
Shana Tova,
Rachel Stern, Director and CEO
Join the conversation!
#FritzAscher
@FritzAscherSociety
Follow us on instagram or twitter, befriend us on facebook, or check out our website!
artwork Fritz Ascher ©2018 Bianca Stock, Photo Malcolm Varon