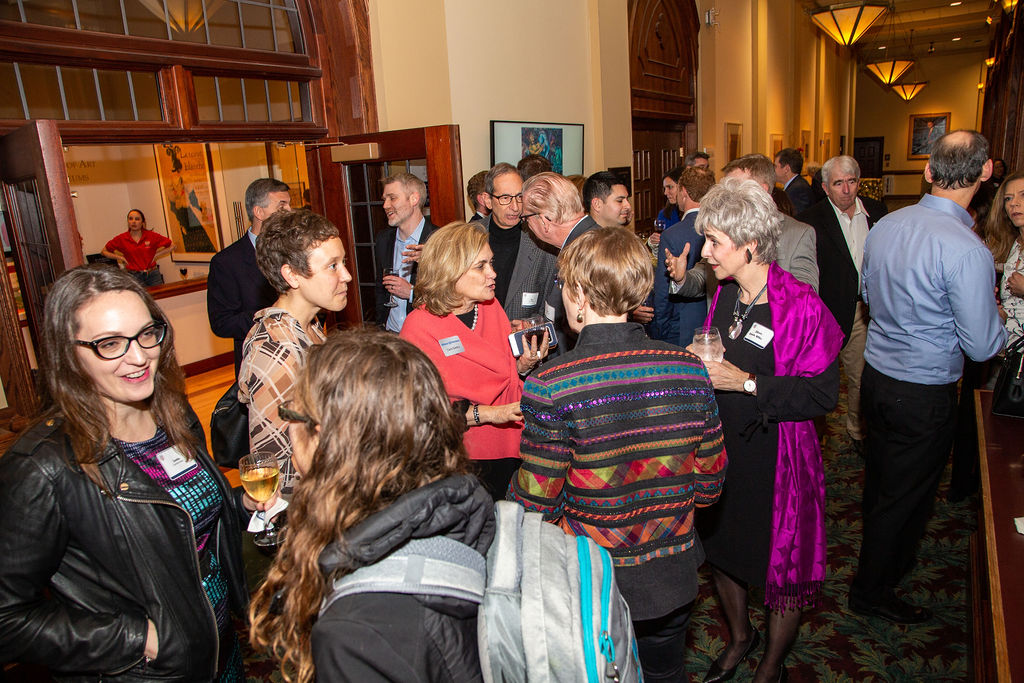 Opening Reception
Fritz Ascher: Expressionist
Joel and Lila Harnett Museum of Art
University of Richmond, Richmond, VA
January 15, 2020 @ 6:00 pm

-

8:00 pm

|

Free
January 15, 2020 from 6:00 to 8:00pm
6:00-7:00pm   Lecture
Rachel Stern, Curator and Director Fritz Ascher Society
"Forgotten but not Lost: The German Expressionist Fritz Ascher (1893-1970)"
7:00-8:00pm   Opening Reception and Exhibition Preview
Fritz Ascher: Expressionist
Joel and Lila Harnett Museum of Art
University of Richmond Museums
453 Westhampton Way
Richmond, VA 23173
Information: 804-289-8276
Exhibition on view: January 16 – May 24, 2020
Watch the video of the lecture here.
"Fritz Ascher: Expressionist" presents paintings and works on paper by a Jewish artist who belonged to Germany's Lost Generation – those whose careers were interrupted or destroyed by the Nazi terror regime. Coming to maturity during the Weimar Republic, Fritz Ascher (1893-1970) was taken under the wing of prominent Berlin painter Max Liebermann and studied in Koenigsberg and Berlin. He traveled to Oslo, where he met Edvard Munch, and Munich, where he associated with the artists of Blauer Reiter and the Simplicissimus group. Ascher's early work is steeped in old myths, spirituality, and reflections on the human condition. From 1933 he was forbidden to produce, exhibit, or sell his art. He was deported to the Sachsenhausen concentration camp in November 1938, and from December he was incarcerated in Potsdam prison for five months. In 1942 Ascher went into hiding in Berlin, writing poetry. He returned to painting after the war, expressing his inner turmoil in colorful, mystical landscapes devoid of human figures.
Fritz Ascher: Expressionist is organized by the Fritz Ascher Society for Persecuted, Ostracized and Banned Art, Inc. and curated by director Rachel Stern. Support for the catalogue was provided by Reinwald GmbH, Leipzig.
The exhibition and programs at the Joel and Lila Harnett Museum of Art are co-sponsored by Allianz Partners.
They are made possible in part with funds from the Louis S. Booth Arts Fund.
Share This