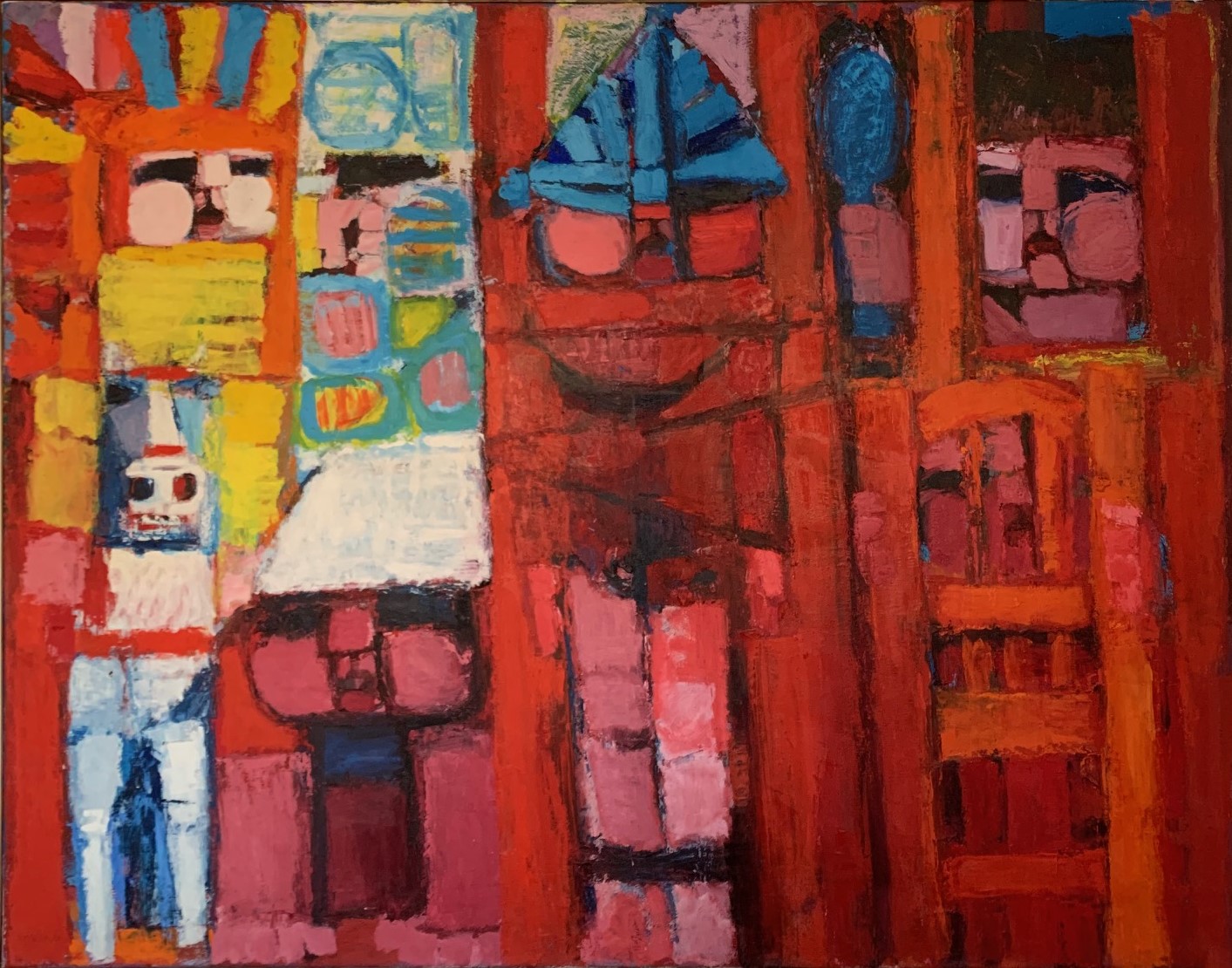 Klaus Friedeberger (1922-2019).
Journey Around the World
Lecture by Monica Sidhu, London
Q&A with wife Julie Friedeberger, London
December 6, 2023 @ 12:00 pm

-

1:00 pm

|

Free
Born in Berlin in 1922 the artist Klaus Friedeberger escaped Nazi Germany in 1937. After studying at the Quaker School in Holland he arrived in London as a refugee in 1939. Classified as 'enemy alien' he was interned and subsequently deported to Australia on the transport ship Dunera. He spent two years in internment camps at Hay in New South Wales. Released in 1942 he joined the Australian Army labour corps and after demobilisation he studied art at East Sydney Technical College. After ten years in Australia Friedeberger returned to Europe and settled in London where he lived and worked until his death in 2019.
Lecture by Monica Sidhu, followed by Q&A with wife Julie Friedeberger, both London
Image above: Klaus Friedeberger, Children Playing, 1959-1962, oil on canvas. Copyright Klaus Friedeberger estate
Klaus Friedeberger, Camp View with Huts, 1941, watercolour. Copyright Klaus Friedeberger estate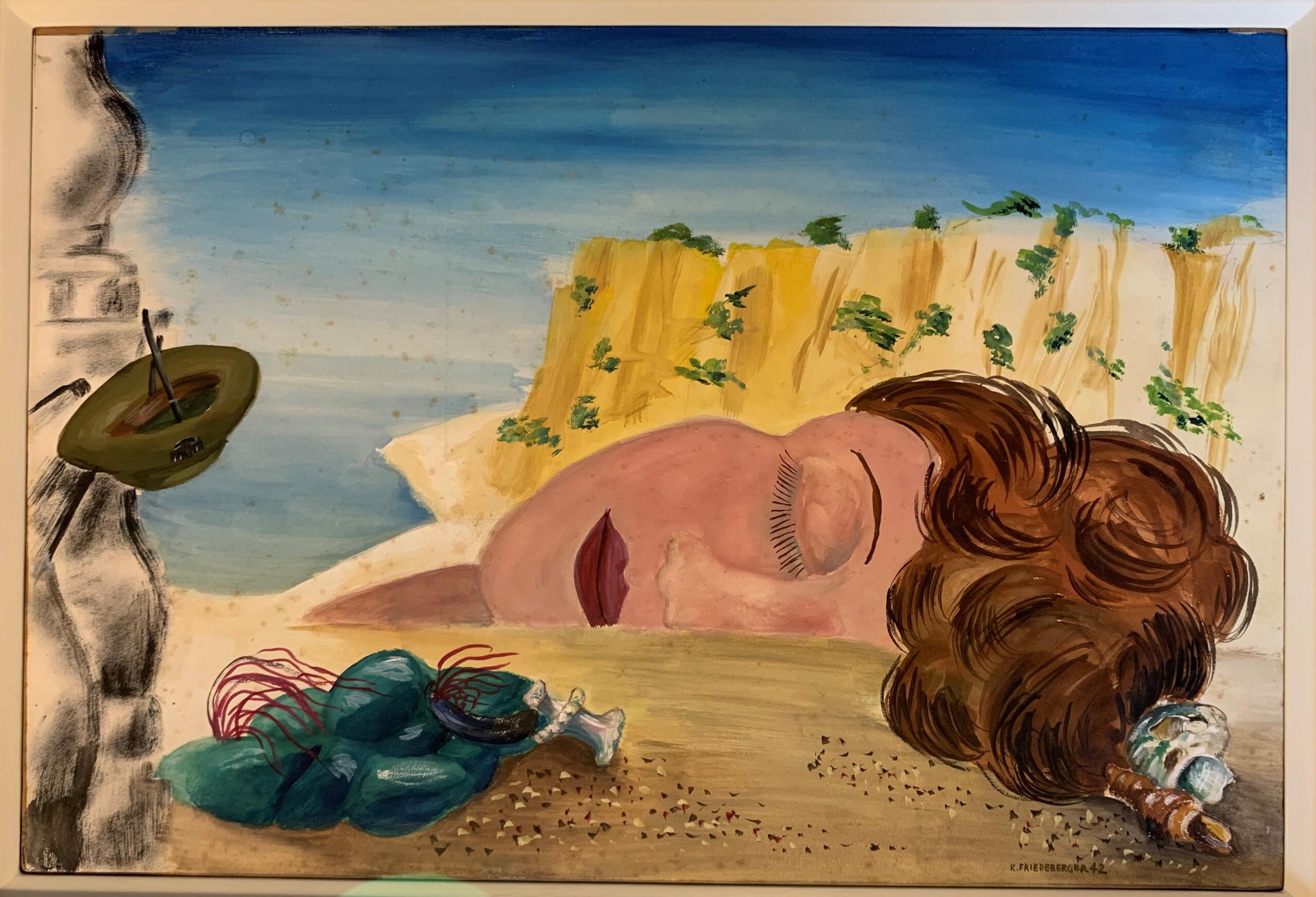 Klaus Friedeberger, Black Rock, Melbourne, 1942, watercolour and gouache on paper. Copyright Klaus Friedeberger estate
The journey Klaus Friedeberger took from Berlin to Australia via Holland and London shaped his early life. The ten years he spent in Australia in Internment, in the Army and at Art College shaped his artistic career.
This lecture will touch upon the life of emigré artist Klaus Friedeberger, his early life in Berlin and his school time in Holland. It will examine how he went from a young refugee to a deportee. Using images produced over the course of almost 80 years this talk will focus on Friedeberger's experiences on the transport ship Dunera and his early artistic training in the Australian internment camps in Hay, Orange and Tatura. After regaining his freedom Friedeberger continued to develop as an artist and upon his return to Europe successfully established a career both as a painter and as a sought-after graphic designer. Friedeberger's art progressed from his early initial colourful children's paintings of the 1950s and 60s to the achromatic abstractions that dominated his later work. Alongside he created monotypes, charcoal drawings and stripped paper collages. His ideas and working methods can be traced in the innumerable sketchbooks he left behind.
Friedeberger's works were exhibited in solo and group exhibitions from his early days as a student to the last show in 2015.
Klaus Friedeberger, Child Playing (Prisoner), 1962, oil on canvas. Copyright Klaus Friedeberger estate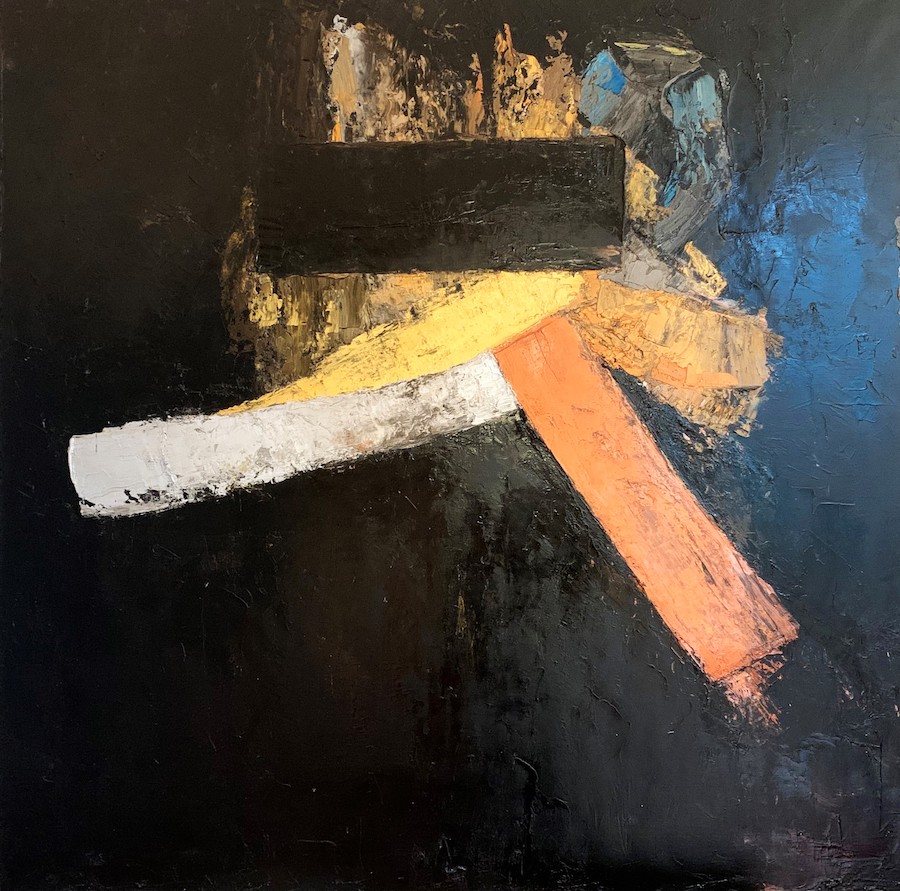 Klaus Friedeberger, Black Space 14, 2011-12, oil on canvas. Copyright Klaus Friedeberger estate
Monica Sidhu trained as an art historian in the History of Art Department at University College London graduating in 1998. She has undertaken various projects at the British Museum working with Stephen Coppel, Assistant Keeper and other curators in the Department of Prints and Drawings. She has catalogued the extensive archive of paintings, drawings, monotypes and papers left by Klaus Friedeberger in his studio after his death and is currently researching and writing a monograph on his career.
Julie Friedeberger was born in New York City in 1935. She met Klaus Friedeberger on 17 September 1960, in Florence, Italy. They married in 1962 and lived together in London until his death in 2019.
This event is part of the monthly series "Flight or Fight. stories of artists under repression," which is organized by The Fritz Ascher Society for Persecuted, Ostracized and Banned Art, New York. Future events and the recordings of past events can be found HERE.
The Fritz Ascher Society is a not-for-profit 501(c)3 organization. Your donation is fully tax deductible.
YOUR SUPPORT MAKES OUR WORK POSSIBLE. THANK YOU.
Share This