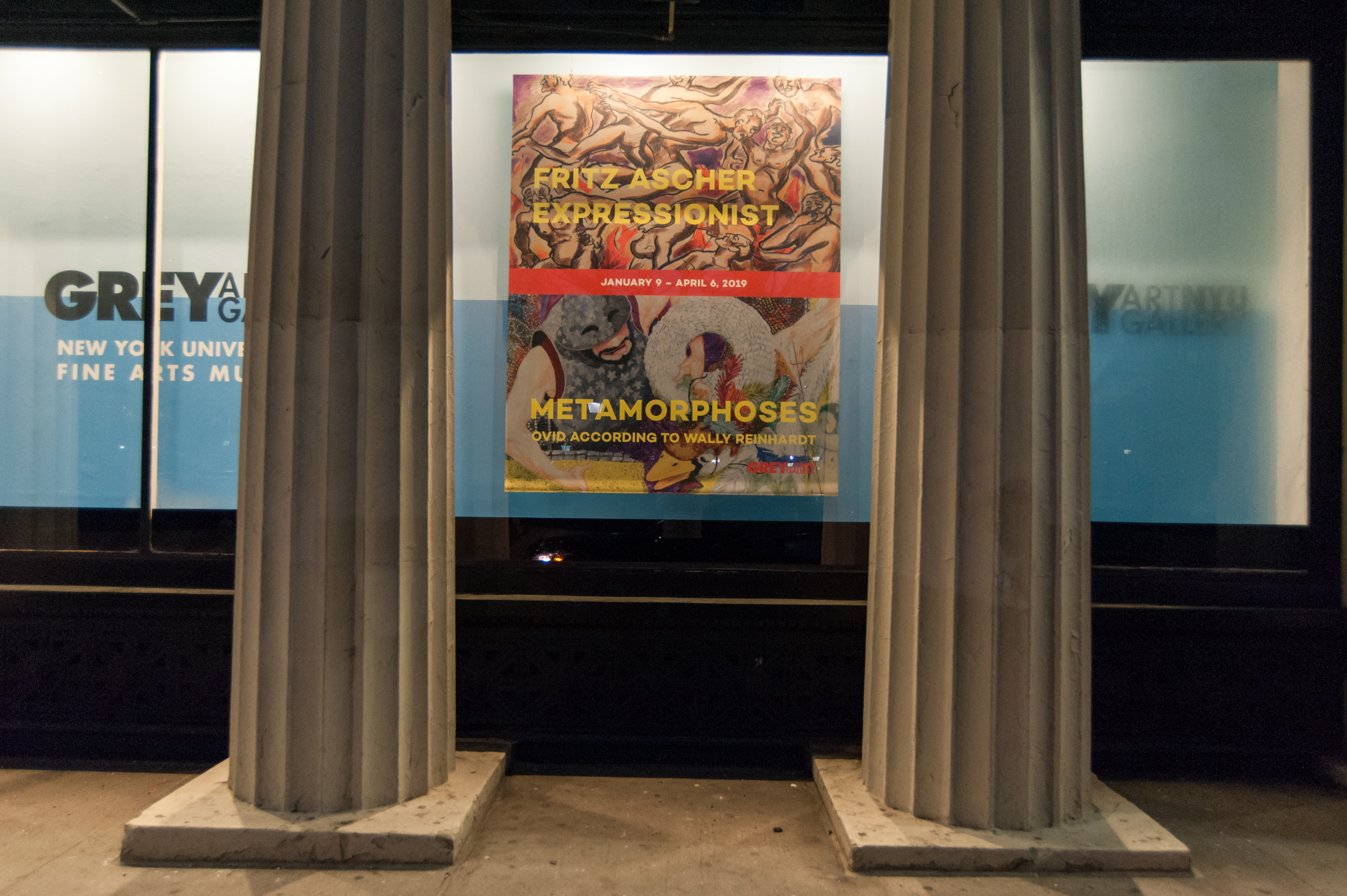 Fritz Ascher: Expressionist
Grey Art Gallery, New York University, New York (USA)
January 9, 2019

-

April 6, 2019
Fritz Ascher: Expressionist presents works by this German Jewish artist, who lived through the Weimar Republic, the Nazi regime, and into the postwar years. With the support of prominent Berlin painter Max Liebermann, Fritz Ascher (1893–1970) studied in Berlin before traveling to Oslo, where he met Edvard Munch. During a prolonged stay in Munich, he associated with the artists who contributed to Simplicissimus magazine, and back in Berlin, he fell in with the artists of Die Brücke. His early work is steeped in old myths, spirituality, and reflections on the human condition. From 1933 he was forbidden to produce, exhibit, or sell his art. Interned at the Sachsenhausen Concentration Camp in 1938, he survived the Nazi era mostly in hiding, writing poetry. After 1945 he returned to painting, expressing his inner turmoil in colorful, mystical landscapes devoid of human figures. The exhibition comprises 75 paintings and works on paper, ranging from Ascher's early academic studies to his final landscapes. Fritz Ascher: Expressionist is organized by the Fritz Ascher Society for Persecuted, Ostracized and Banned Art, Inc., and accompanied by an illustrated catalogue.
Tom L. Freudenheim's review in the Wall Street Journal from January 9, 2019 can be read here
Ariella Budick's review in the Financial Times from January 23, 2019 can be read here
Related public programs can be found here
Fritz Ascher: Expressionist was organized by the Fritz Ascher Society for Persecuted, Ostracized and Banned Art, Inc. and curated by director Rachel Stern. The exhibition is part of Wunderbar Together: The Year of German-American Friendship 2018/19, an initiative of the Federal Foreign Office of Germany and the Goethe-Institut, with the support of the Federation of German Industries (BDI). Support for the catalogue was provided by Reinwald GmbH, Leipzig. The presentation at the Grey Art Gallery is made possible in part by the New York State Council on the Arts with the support of Governor Andrew M. Cuomo and the New York State Legislature; Ruth Ivor Foundation; the Abby Weed Grey Trust; and the Grey's Director's Circle, Inter/National Council, and Friends.
Share This